FDA targets AK Forte distributor for selling drugs, not supplements
FDA targets AK Forte distributor for selling drugs, not supplements
Suprimo Imports still lists for sale products targeted by FDA in a warning letter, raising the question whether the company will face any legal or criminal action.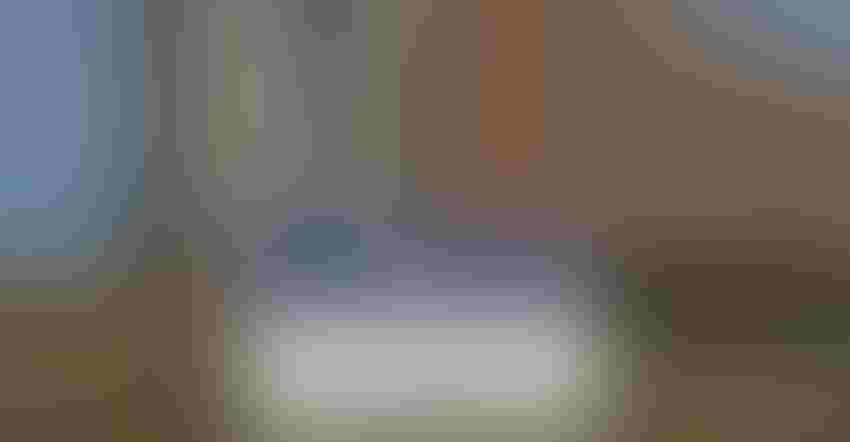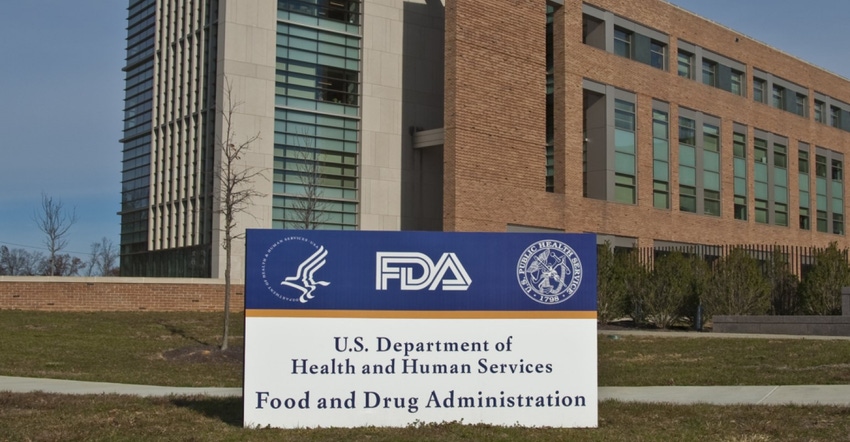 A California-based supplements distributor is continuing to sell two products that FDA deemed violative of the law in a June 22 warning letter, including a product purportedly containing undeclared drug ingredients, Natural Products Insider has learned.
At least one other U.S.-based internet retailer appears to still offer one of those same purported supplements, known as AK Forte.
In June, FDA sent a warning letter to Suprimo Imports about its sale of AK Forte and Bob Marley CannaKing (also shown on the internet as Bob Marley Cannabis King). However, FDA has not issued similar notices about AK Forte to another company that sells it (a web search indicates that Suprimo Imports looks to be the only outlet that carries Bob Marley CannaKing).
"It's impossible to grasp how FDA decides who gets warning letters, who gets OCI [Office of Criminal Investigations] investigations, and who gets ignored for the exact same conduct involving the introduction of adulterated dietary supplement products into interstate commerce," wrote Rick Collins, a criminal defense attorney and founding partner at Collins Gann McCloskey & Barry PLLC, on LinkedIn in July. "Our justice system is premised on equal treatment for similar conduct but that's clearly not happening in practice."
AK Forte
Earlier this year, FDA issued a consumer notification regarding AK Forte. The agency told consumers not to take it because it tested positive for unlabeled diclofenac, an NSAID; dexamethasone, a corticosteroid often used for inflammation; and methocarbamol, a muscle relaxant. FDA considers those ingredients drugs, rather than dietary supplements, which is how Suprimo Imports markets AK Forte.
"NSAIDs may cause increased risk of cardiovascular events, such as heart attack and stroke, as well as serious gastrointestinal damage, including bleeding, ulceration and fatal perforation of the stomach and intestines," FDA cautioned in the April 13 consumer notification about AK Forte, commenting specifically on diclofenac.
FDA warning letter
AK Forte and Bob Marley CannaKing are both drugs under the Federal, Food, Drug and Cosmetic Act (FDCA), FDA stated in the warning letter, "because they are intended for use in the diagnosis, cure, mitigation, treatment or prevention of disease and/or intended to affect the structure or any function of the body."
Indeed, Suprimo Imports touts AK Forte as a pain reliever and Bob Marley CannaKing as a treatment for conditions including arthritis, cancer and "Parkinson." In FDA's definition, a company selling products featuring those assertions would have to undergo certain testing, labeling and approvals to legally distribute them in the U.S. FDA in its June 22 missive said it has no applications "in effect" from Suprimo Imports for either AK Forte or Bob Marley CannaKing.
In the warning letter, FDA said it verified through lab analysis that a sample of Suprimo Imports' "AK Forte" contained diclofenac, dexamethasone and methocarbamol.
Suprimo Imports also offered for sale "Artri Ajo King" in the U.S, according to the FDA warning letter. Previous FDA lab analysis revealed the product contained an undeclared ingredient, diclofenac. FDA in April warned consumers not to purchase the product after having received adverse event reports associated with it and similarly named products, including reports of liver toxicity and death.
"While the agency has not sampled and tested this product from your inventory to date, be advised of our serious concern about the safety of these products and that it is your legal responsibility under federal law to ensure this product does not contain any undeclared and potentially harmful ingredients," Tina Smith, acting director of FDA's Office of Unapproved Drugs and Labeling Compliance, wrote in the June 22 letter to Suprimo Imports.
FDA also observed that while "Bob Marley CannaKing" is marketed as a dietary supplement, the agency has concluded CBD is excluded from the definition of a dietary supplement.
Smith requested Suprimo Imports provide a written response to the FDA letter within 15 days of receipt, including "an explanation of each step being taken to prevent the recurrence of violations, as well as copies of related documentation." She also gave the company the opportunity to explain, if applicable, why its products do not violate the FDCA and provide supporting documentation.
"Failure to adequately address this matter may result in legal action including, without limitation, seizure and/or injunction," Smith warned.
AK Forte still being sold
Suprimo Imports appears to have ignored FDA's warning letter. As of July 13—the day this story was published—the distributor still showed AK Forte and Bob Marley CannaKing as available on its website. FDA addressed the letter to Humberto Cecena, who, a Google search shows, lives and works in Lynwood, California.
Cecena did not respond to requests for comment by time of publication.
Another company, Naturistastore, also has AK Forte listed on its website.
In an April 6 blog, Naturistastore suggests its AK Forte product is authentic, manufactured in Mexico and doesn't contain any hidden drug ingredients.
"The original manufacturer of Ak Forte claim they do not know how to make or have access to any of the 'hidden ingredients' found by the FDA," the blog states. "All We know is that Ak Forte is manufactured in Mexico and third world countries usually stay away from adding synthetic chemicals to their dietary supplements due to the price it takes to purchase synthetic chemicals being too high and due to the fact that over 80% of the pharmaceuticals sold are being made in china [sic]."
According to the blog, Naturistastore has opted to "discard this item from our store entirely." However, AK Forte was still available for sale for $20.98 as of July 13. According to an order summary, the product is made in Mexico.
Naturistastore did not immediately respond to a request for comment.
As of July 13, Suprimo Imports was selling AK Forte for $16.75. 
"Our dietary supplements are not intended to diagnose, treat, cure or prevent any disease or medical condition," the bottom of the company's website declares. "We are third party sellers and Do Not Manufacture any of the products sold in this website. Please visit your health care provider before taking any supplements."
In reporting for this story, Natural Products Insider also found AK Forte listed on another website, RemedyVines.
However, in response to an email from Natural Products Insider, a representative, Yaneth Vences, said the company's website has been inactive since Jan. 1 and AK Forte is no longer sold.
"[A]pparently, we sold only 2 pieces, but after investigating the information from the FDA, we decided to discontinue its sale, so there is not much to comment," Vences said in an email.
Why FDA targeted Suprimo Imports
As the lawyer Collins pointed out, there's no real way to know how or why Suprimo Imports—rather than another distributor—landed on FDA's radar. Marc Ullman, attorney at Rivkin Radler LLP, said the agency may have received consumer or competitor complaints, or simply conducted a random web search and found that Suprimo Imports is headquartered in the U.S.
"There's very little predictability on who the agency decides to act against and when it decides to do so," Ullman said.
Asa Waldstein, principal at Supplement Advisory Group, said Suprimo Imports probably came under FDA's spotlight because it also sold Artri Ajo King, which was associated with serious adverse event reports.
"This likely led to FDA finding the dangerous product still for sale on the Suprimo website, seeing the disease claims and testing the other products," Waldstein told Natural Products Insider.
While a check on July 11 indicates Suprimo Imports no longer sells Arti Ajo King, the continued sale of the other products targeted by FDA—AK Forte and Bob Marley Cannabis King—could spell trouble for the distributor.
"Tainted products pose a serious public health risk and therefore FDA will be very aggressive," Ashish Talati, partner at Amin Talati Wasserman LLP, said. "In the past, FDA has pursued criminal convictions for sellers of tainted supplements. First, they will ensure that no product is available in the marketplace. … As such, they will want such assurance and confirmation from Suprimo if they respond to FDA."
It seems unlikely that Suprimo Imports has met FDA's demands in the warning letter to address all the purported violations of the FDCA since AK Forte and Bob Marley Cannabis King are still listed for sale on its website.
An FDA spokesperson had no immediate comment in response to an email from Natural Products Insider.
Waldstein predicts serious repercussions in the form of injunction or product seizure if the company does not sufficiently respond to FDA's warning letter. Ullman agrees FDA could move in those directions, or even start criminal proceedings, but, he said, chances are low.
"Sadly, history indicates that there are likely to be few, if any consequences, for companies that make claims like this," Ullman said. "It sometimes takes years for FDA to act if/when warning letters are ignored. If the company makes the requested changes, it's likely to be the end of the matter."
Advice for supplements sellers
Per regulatory experts, FDA doesn't just go after distributors when it identifies a bad actor. It also can pursue the manufacturers.
As of this story's publication, Natural Products Insider could not verify the identities of the manufacturers of AK Forte and Bob Marley CannaKing. Still, the producers of these products could eventually find themselves on FDA's radar.
As previously reported by Natural Products Insider, FDA in FY22 conducted 15 foreign inspections of dietary supplement manufacturers for compliance with its cGMPs (current good manufacturing practices).
"FDA likes to follow compliance issues from the distributor to the manufacturer, especially in cases like this, where there is a serious public safety concern," Waldstein explained. "This can also help FDA find other tainted products made by that manufacturer."
Talati agreed.
"FDA will look for all parties involved in the supply chain, including suppliers of the raw materials," he said. "They will want to identify all the players and try to close the supply chain of such products."
Perhaps more to the point, FDA considers distributors responsible for the claims made and ingredients sold in their products.
"Some key takeaways here are to scan your websites for disease claims, and when in doubt, testing for contaminants like drugs is a good idea, especially in the joint health, sexual health, weight loss and muscle-building categories," Waldstein said.
Yet what shocks Ullman is that Suprimo Imports, and its peers, "can make cancer treatment claims and FDA's response is a letter."
Talati made a parallel observation.
"Tainted products are a big issue in the dietary supplement industry," he said. "The industry has always asked FDA to do more in terms of testing and pursuing bad actors criminally."
On the flip side, Waldstein views the supplements sector as "made up of great and compliant companies."
But, he added, "a few small, bad actors can put a smudge on the industry. When FDA becomes aware of drug-spiked products, I would like to see them take action to swiftly remove these products from the marketplace."
Editor's notes: Josh Long contributed reporting to this article, which was updated with additional information on July 14.
Subscribe and receive the latest insights on the healthy food and beverage industry.
Join 47,000+ members. Yes, it's completely free.
You May Also Like
---