FDA takes 'shot' at safety mechanism Congress established in DSHEA
FDA takes 'shot' at safety mechanism Congress established in DSHEA
FDA recently signaled it does not believe the new dietary ingredient notification framework in the law is adequate to protect the public from potentially unsafe dietary supplements—especially in the context of CBD products.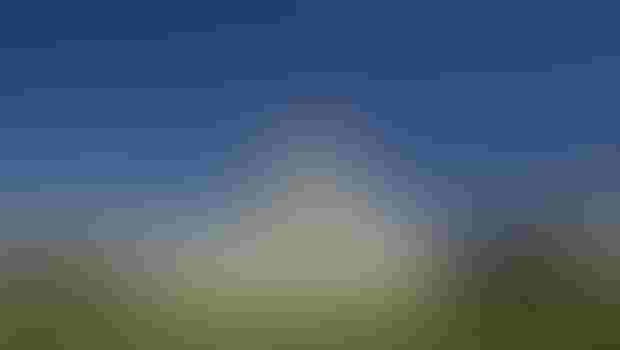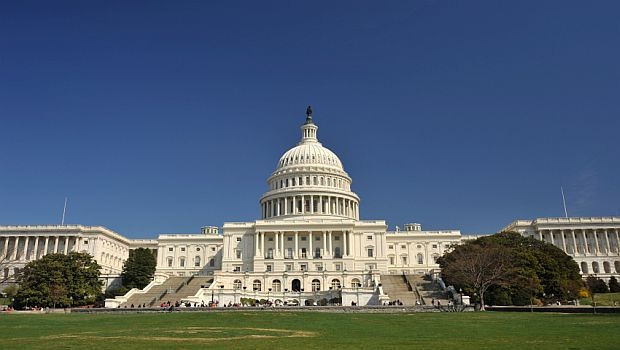 A lawyer representing a trade organization that requested an FDA rulemaking for CBD in dietary supplements is not second-guessing the agency's scientific judgments.
But David Spangler found distressing FDA's commentary on a notification system in the law intended to ensure the safety of new dietary ingredients.
Spangler is SVP of legal, government affairs and policy with the Consumer Healthcare Products Association (CHPA), which in 2019 filed a citizen petition requesting FDA create a pathway to market for CBD-containing dietary supplements.
FDA recently denied CHPA's petition, as well as two other petitions requesting similar relief filed by the Council for Responsible Nutrition (CRN) and Natural Products Association (NPA).
Following "careful review," FDA determined the need for a new regulatory pathway "that balances individuals' desire for access to CBD products with the regulatory oversight needed to manage risks," FDA Principal Deputy Commissioner Janet Woodcock, M.D., said in a Jan. 26 news release. "The agency is prepared to work with Congress on this matter."
FDA has safety concerns about CBD, especially its long-term use. Woodcock said the compound has demonstrated the potential for possible harm to the liver, interactions with particular medications and possible harm to the reproductive system. The agency also expressed concerns with the impact of CBD on such vulnerable populations as children and pregnant women.
As to whether or not CBD is safe as a dietary ingredient, CHPA must "respect FDA's scientific judgments," Spangler said in an interview.
If FDA officials "do not think they have sufficient safety information and/or if they think there are too many either vulnerable populations due to age or due to some preexisting condition or some state of life, I respect that," he added.
On the other hand, Spangler found concerning FDA's comments about a notification mechanism that Congress established nearly 30 years ago in the Dietary Supplement Health and Education Act of 1994 (DSHEA).
In its citizen petition, CHPA requested FDA create a pathway to market for CBD-containing dietary supplements. The trade group proposed FDA require brands to establish the safety of their products through new dietary ingredient notifications (NDINs).
Subject to an exemption in DSHEA for ingredients in the food supply in a form not chemically altered, NDIs must undergo a safety review by FDA.
FDA has stressed the notification requirement is the agency's only chance to review the safety of NDIs in supplements before they are marketed to consumers. But agency officials have suspected that only a fraction of the required notifications have been submitted to FDA since DSHEA's passage in 1994.
In 2019, the then-director of FDA's Office of Dietary Supplement Programs, Steven Tave, suggested his agency didn't have a way to accurately measure all the NDIs that should have been submitted to FDA but were not. Nonetheless, he estimated less than 25% of the required NDINs had been submitted to FDA, based on conservative assumptions.
While some industry stakeholders pushed back against FDA's estimates, trade association heads, regulatory experts and others generally acknowledge that many NDIs subject to the notification requirement have not been submitted to FDA over the last three decades.
Last year, in a draft guidance, FDA proposed a policy of "enforcement discretion" to increase the number of ingredient notifications.
"Although not every dietary supplement requires an NDI notification, we estimate that more than 4,600 notifications should have been submitted and were not," FDA stated in the draft guidance. "Despite the expanded marketplace, however, we have received only about 1,200 NDI notifications since DSHEA's enactment."
FDA analysis on notification procedure in DSHEA
While moving to increase the number of ingredient notifications through a draft guidance, the agency recently signaled to industry, U.S. lawmakers and others that it does not believe the current framework is adequate to protect the public  from potentially unsafe dietary supplements.
"Under current law, FDA has no systematic way to know when new dietary supplements are introduced to the marketplace and whether they have complied with the NDIN requirement," FDA's Douglas Stearn, deputy center director for regulatory affairs with the Center for Food Safety and Applied Nutrition (CFSAN), wrote to Spangler in FDA's response to CHPA's citizen petition. "Further, even when an NDIN has been submitted and evaluated by FDA, the NDIN authorities do not always prevent unsafe products from being marketed."
Stearn said FDA must engage in a "resource-intensive enforcement action" and bears "the burden of proof" to show a product is "adulterated" in a case in which a notifier proceeds to market its ingredient, despite identity or safety concerns raised by FDA following review of an NDIN.
"In the meantime, the unsafe dietary supplement could remain on the market," Stearn wrote. "The new regulation proposed by the petition would not change this outcome."
Due to the safety concerns FDA has raised about CBD, the agency expects NDINs submitted for CBD products under the regulatory framework proposed by CHPA would be adulterated and fail to meet the safety standard for dietary supplements, Stearn said.
"However, as a practical matter, FDA does not have the resources to take enforcement action against every violative product in this exploding market," he added. "The petition's suggested approach would potentially strain our limited enforcement and NDIN review resources because they would be skewed toward CBD products at the expense of the rest of the dietary supplement marketplace, which would be to the detriment of the public health."
CHPA reaction to FDA statements
Spangler found disconcerting FDA's conclusions that the NDIN process is inadequate to protect public health.
"That's a direct shot at their … own system that Congress has told them to use and that companies do use," he told Natural Products Insider. "So, we're distressed to see them without qualification saying that sentence" and "taking a shot at the underlying law."
Responding to FDA's statements that CHPA's suggested regulatory approach could strain its limited enforcement resources, Spangler said, "Well, part of the reason the [CBD] market has exploded is because FDA has not acted forcibly."
FDA's enforcement against noncompliant CBD products has been limited to warning letters, several industry stakeholders said.
Spangler further addressed FDA's commentary that it bears the burden of proof in removing adulterated supplement products from the market, even if the agency raises an identity or safety concern with an NDIN.
FDA is "not alone. There are plenty of plaintiffs' lawyers out there who would love to sue a company that is marketing something where FDA has said, 'We think that it ought to be a significantly lower dose or it ought to contain more warnings,'" Spangler said.
He added that a company that markets an ingredient despite FDA's objection to an NDIN is putting itself "in harm's way with the plaintiff's bar."
Subscribe and receive the latest insights on the healthy food and beverage industry.
Join 47,000+ members. Yes, it's completely free.
You May Also Like
---