FDA still finding same cGMP deficiencies at dietary supplement facilities
FDA still finding same cGMP deficiencies at dietary supplement facilities
FDA investigators who inspect dietary supplement manufacturing facilities for compliance with cGMPs (current good manufacturing practices) are still often finding the same deficiencies more than a decade after the regulations were adopted,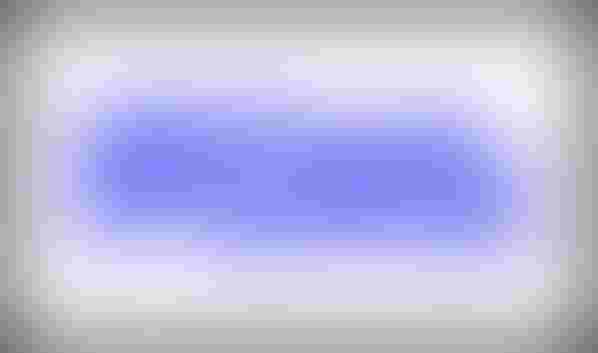 FDA investigators who inspect dietary supplement manufacturing facilities for compliance with cGMPs (current good manufacturing practices) are still often finding the same deficiencies more than a decade after the regulations were adopted, Natural Products INSIDER has learned.
In fiscal year 2018 (FY18), 75 inspections—or about 24% of firms that received a Form 483 inspection report for "observations," or alleged cGMP violations—were cited for failing to establish product specifications for the identity, purity, strength and composition of the finished dietary supplement, FDA data revealed. This was the most common cGMP observation in FY18 year as well as in FY17 when 24% of firms (89 inspections) were cited for the same infraction, according to FDA data INSIDER obtained through the Freedom of Information Act (FOIA).
Over the years, FDA has repeatedly emphasized the importance of setting and following specifications for the identity and other key attributes of a dietary supplement. Without doing so, FDA and outside cGMP consultants have said, manufacturers have no reliable way to know and verify what is in their products.
Nearly half (274 inspections, or 46%) of the 591 inspections in FY18 didn't receive a Form 483, which suggests those dietary supplement manufacturing facilities are fully compliant with the cGMPs.
Warning letters
There may be another silver lining. Data analyzed by the Natural Products Association (NPA) suggested an increasing number of firms cited in Form 483s for failing to establish product specs make the necessary corrections without requiring an admonishment from FDA in a subsequent warning letter.
NPA, a trade association founded in 1936 and led by former FDA officials, reviewed FDA warning letters to analyze alleged infractions of the cGMPs.
In reviewing the data dating back to 2010, NPA identified a change in the most cited cGMP violation. Through the first nine months of 2018, FDA most commonly cited dietary supplement firms in warning letters for failing to establish and follow written procedures for the responsibilities of quality control operations. In FY18 Form 483s, the latter cGMP infraction was the second most cited cGMP observation (52 inspections, representing around 16% of all Form 483s).
In the previous three years, the most common cGMP violation reported in FDA warning letters was related to specifications to establish when devising a production and process control system, NPA reported this week in a chart within a news release. The above infraction dropped to the third most-cited cGMP violation in 2018 warning letters, while the second most commonly cited infraction related to recordkeeping requirements for production and process control systems.
Written procedures and recordkeeping
Daniel Fabricant, Ph.D., president and CEO of NPA, didn't seem surprised that many cGMP infractions in 2018 warning letters related to written procedures and recordkeeping. The point of a GMP rule, he said in an interview Wednesday, is to ensure safety and consistency in the manufacturing of products.
"That really requires continuous improvement not just for your labs, but for your documents, [too]," he said.
In reaching its findings, NPA analyzed warning letters on FDA's website, as well as an internal database available to its members. The database enables searches of FDA warning letters based on the regulations cited, as well as objectionable disease claims.
An FDA spokeswoman had no immediate comment in response to inquiries for this article.
"Unfortunately, what we're still seeing is that the most frequently reported observations during the inspections are deficiencies in some of the fundamental aspects of the cGMP compliance system," said Cara Welch, Ph.D., senior advisor to FDA's Office of Dietary Supplement Programs (ODSP), in a January 2018 article that examined FY17 cGMP data.
But while a gap remains in overall compliance, "many firms are getting it right, and many firms are committed to ensuring that they deliver a quality product to their consumers—and that's attributable in many ways to industry-led efforts to promote compliance," ODSP Director Steven Tave said at a recent event hosted by the Council for Responsible Nutrition, reported Nutritional Outlook. (Disclosure: Nutritional Outlook is now owned by Informa, the same company that owns INSIDER and hosts SupplySide West).
Fabricant suggested FDA's ability to deter noncompliance hinges, at least partly, on the number of yearly cGMP inspections it conducts. In FY18 and FY17, FDA conducted 591 inspections and 656 inspections, respectively, according to FDA data.
"We know they're [FDA investigators] not going to be everywhere," Fabricant, who previously oversaw FDA's Division (now an office) of Dietary Supplement Programs, said. "But what's the number they have to conduct to at least ensure a baseline level of compliance? That's the question I think that still remains unanswered."
He asked, "[I]f FDA's only getting to 5% of the firms out there, 10% of the firms, is that truly enough to deter bad behavior when it comes to manufacturing quality?"
Subscribe and receive the latest insights on the healthy food and beverage industry.
Join 47,000+ members. Yes, it's completely free.
You May Also Like
---