FDA seizes SARM products in raid of supplement company tied to Dr. Tony Huge
FDA seizes SARM products in raid of supplement company tied to Dr. Tony Huge
Federal authorities have raided the Sacramento, California facilities of a company that sells SARMs (selective androgen receptor modulators) like ostarine and is associated with a globetrotting former bankruptcy lawyer with a colorful nickname and lifestyle.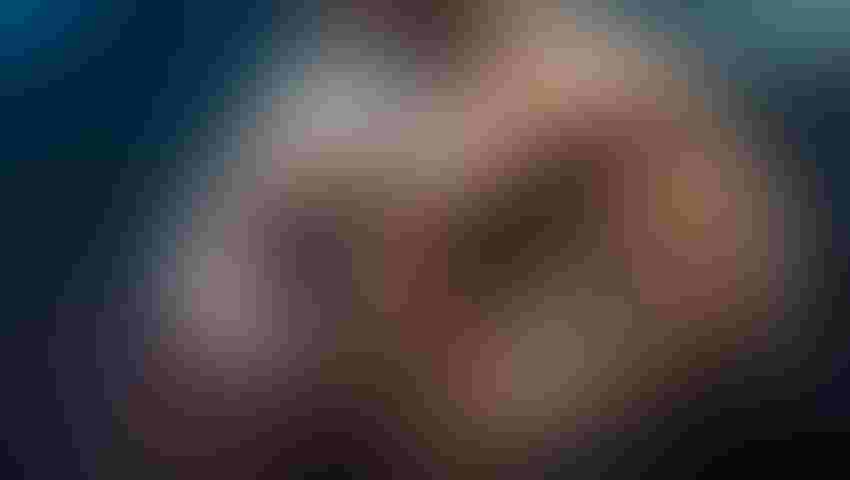 Editor's Note:  The links in this article to videos from the Enhanced Athlete YouTube channel will go to a message that the channel has been terminated. Thus far, YouTube has said only that the content violated community standards. The link EnhancedAthleteChannel.com will take you to a new "Dr. Tony Huge" channel.
Federal authorities have raided the Sacramento, California facilities of a company that sells SARMs (selective androgen receptor modulators) like ostarine and is associated with a globetrotting former bankruptcy lawyer with a colorful nickname and online personality: Charles Anthony Hughes, aka "Dr. Tony Huge."
The muscular "Dr. Tony Huge" has helped draw more than 100,000 followers on a YouTube channel linked to Enhanced Athlete Inc., the subject of a SARMs-related enforcement action that federal authorities declined to discuss.
INSIDER first reported on Hughes and Enhanced Athlete in July 2017, after the U.S. Anti-Doping Agency (USADA) warned athletes about SARMs found in products marketed as sports supplements.
As The Wall Street Journal reported in October, Hughes—who owns and licenses out the Enhanced Athlete name—has touted the benefits of SARMs, saying in one video, for example: "I use them all the time in megadoses, and I'm huge." Hughes, according to Enhanced Athlete's response in September to a civil lawsuit, isn't actually a medical doctor; his fans bestowed the nickname upon him. The buff lawyer has a larger-than-life personality.
In one of his videos welcoming people to his YouTube channel, a shirtless "Dr. Tony Huge" is seen hanging out with attractive, scantily-clad women and buzzing around in a sports car flexing his bicep.
"Follow along with me and learn as I learn how to beat this game of life," Dr. Huge said.
For Enhanced Athlete, which bills itself as a non-profit research and supplement company, life hasn't been easy lately—and it's hardly a "game."
U.S. seizure of products
FDA and other government organizations executed a search warrant on Dec. 6 at several locations, including a manufacturing facility controlled by Enhanced Athlete, seeking to find and confiscate ostarine, 2,4-Dinitrophenol (DNP) and other research chemicals, according to the company and its chief executive officer, Scott Cavell.
FDA seized raw materials and hundreds of thousands of dollars in finished and unfinished products, according to the company.
"We believe this to be the first time that the FDA's criminal investigation unit has executed a search warrant related to SARMs," Enhanced Athlete noted in a statement, which was referenced by its followers on the company's website.
Added the statement: "Tony has always believed that SARMs are nearly as powerful as steroids in the correct dosages. This will come to the realization of the FDA and other government authorities eventually, if it hasn't already. This means that the window of opportunity is closing on SARMs."
Enhanced Athlete suggested the local fire marshal condemned a building searched by federal authorities due to three unpermitted outlets.
"The property has been issued a stop work order and is under open investigation, due to violations regarding unpermitted work relating to building construction," the City of Sacramento said in an emailed statement. "The business did not obtain the proper building permits for the type of laboratory work they perform."
Enhanced Athlete expressed hope it could regain access to its main production facilities and return to manufacturing products before Christmas. According to the company, FDA will allow Enhanced Athlete to continue operations once it is cleared by the fire marshal.
Lyndsay Meyer, an FDA spokeswoman, said the agency does not comment on possible or ongoing investigations. Lauren Horwood, a public information officer with the U.S. Attorney's Office in the Eastern District of California, also said the agency does not comment on investigations either to confirm or deny them.
As of Dec. 14, no public court record of a search warrant involving Enhanced Athlete could be found in the Eastern District of California. Federal search warrants are often under seal during an investigation by the government.
The FDA raid of Enhanced Athlete's facilities came on the heels of a warning by the agency against the use of SARMs, which have been the subject of clinical research by the pharmaceutical industry. In warning letters to three sports nutrition companies in October, FDA reported SARMs—including ostarine and LGD-4033—have been authorized for investigation as a new drug and are the subject of substantial clinical trials that have been made public. Consequently, FDA noted, products containing SARMs are excluded from the definition of a dietary supplement under federal law.
The warning letters advised the companies that their products are unapproved new prescription drugs in violation of the Federal Food, Drug & Cosmetic Act (FDCA). Enhanced Athlete did not receive a letter from FDA.
"We are extremely concerned about unscrupulous companies marketing bodybuilding products with potentially dangerous ingredients," Donald Ashley, director of FDA's Office of Compliance in the Center for Drug Evaluation and Research, said in an Oct. 31 statement linked to the warning letters. "Bodybuilding products that contain selective androgen receptor modulators, or SARMs, have not been approved by the FDA and are associated with serious safety concerns, including potential to increase the risk of heart attack or stroke and life-threatening reactions like liver damage."
European raid
A potentially deadly substance may have been the impetus for FDA's action against Enhanced Athlete, which is incorporated in Wyoming but has its principal office in Sacramento. Cavell said in an emailed statement that FDA was motivated to conduct the search "based on the false allegation that Enhanced Athlete sells DNP, which we do not."
He nonetheless observed Enhanced Athlete's European division was raided in September for selling DNP on its website. Around 11 kilos of DNP was found at premises in northern England believed to be used by Enhanced Athlete, reported the Guardian, a British-based newspaper.
DNP has been approved for commercial use "as a primary ingredient for herbicides, pesticides, sulfur dyes, wood preservatives and fertilizers," and it's classified by the U.S. Environmental Protection Agency as an environment contaminant, according to a lawsuit filed in October against Enhanced Athlete, Cavell and Hughes by a sports nutrition competitor, Nutrition Distribution LLP.
Ingestion of the substance causes potential side effects, including acute kidney injury, cataracts, coma and death, the lawsuit proclaimed. Other potential side effects include agitation, confusion, convulsion, cardio vascular collapse, hypothermia and skin lesions, according to the complaint, which referenced peer-reviewed clinical studies since the late 1930s.
"DNP was one of the main impetuses for the passage of the Food, Drug and Cosmetic Act in 1938, which prohibited the sale of DNP, among other substances, for human consumption," Nutrition Distribution noted in its lawsuit.
Since 2015, consumption of DNP has resulted in eight deaths in the United Kingdom, the Food Standards Agency (FSA) reported, adding the substance is known to be sold illegally online and in gyms to help with weight loss.
"DNP can and does kill," Heather Hancock, chairman of the United Kingdom-based agency, said in a statement. "We are relentless in pursuing those seeking to profit from the illegal sale of this toxic substance for human consumption."
Joanna Abishegam-David, an FSA spokeswoman, declined to comment on the searches that were carried out in England. She referred INSIDER to a press release and said the case is currently under investigation.
In a Sept. 6 press release, FSA noted efforts were being made to identify and speak with individuals connected to the seizure of DNP. The agency did not identify Enhanced Athlete or anyone else as a suspected culprit.
FDA is understood to be collaborating with agencies in the UK, according to the Guardian.
The fertilizer warehouse
In the U.S. raid, Cavell noted FDA seized all inventories of Ostamuscle, its best-selling product that contains ostarine (MK-2866). In addition, he said the agency took samples of every other product sold by the company.
"The FDA found and confiscated all reserves of Ostamuscle, many research chemicals, and virtually no DNP," Enhanced Athlete disclosed in its statement circulated to customers. "This, of course, is because, as our fans already know, we do not sell DNP."
However, the Nutrition Distribution lawsuit alleged Enhanced Athlete used a website (TheFertilizerWarehouse.com) as a front for selling DNP. According to the lawsuit, Enhanced Athlete identified the latter website as one of its "USA sites," specifically identifying it as selling DNP.
"At some point, Enhanced Athlete ceased placing DNP on its official website, and began explicitly directing consumers to thefertilizerwarehouse.com to purchase DNP," the lawsuit alleged.
An advertisement for The Fertilizer Warehouse (aka Gilmore Engineering) listed the same address in Carson City, Nevada as a business (HC Pharma Tech Inc.) for which Cavell is listed as president in a document filed in August 2017 with the Nevada Secretary of State. TheFertilizerWarehouse.com had been temporarily taken down, displaying only a message that improvements are being made and customers should check back after Christmas.
In an answer filed to the lawsuit in November, Enhanced Athlete denied "it markets DNP products 'to bodybuilders, gym users, fitness enthusiasts,' etc. or that it markets its products to end users at all." A federal court previously denied Nutrition Distribution's request for a preliminary injunction against Enhanced Athlete, Cavell and Hughes to prohibit the production, licensing, marketing and sales of DNP products.
U.S. District Judge John A. Mendez ruled on Nov. 13 that Nutrition Distribution failed to show it would suffer "irreparable harm" without the relief. While Nutrition Distribution argued DNP poses a serious risk of harm to the life of individuals who ingest it, the judge found there was no legal authority to grant a preliminary injunction based on alleged harm to third parties.
'I was young, scared and stupid'
FDA's raid against Cavell's firm is hardly his first encounter with law enforcement authorities. In 2014, he was sentenced to five years in prison and ordered to pay $7.4 million in restitution for committing wire fraud. As part of an earlier plea agreement he entered, several other criminal counts were dismissed against him.
Cavell was part of a mortgage fraud scheme in which he and a co-defendant transferred funds out of bank accounts and converted them into "travel-friendly" coins and gold, according to the U.S. Attorney's Office for the Eastern District of California. Cavell and co-defendant Christopher Warren then fled outside the country with money they wrongfully obtained from a Florida-based lender, Taylor, Bean and Whitaker Mortgage Corporation, federal prosecutors said.
After fleeing to Ireland on a commercial flight, Cavell spent nine months in an Irish jail before agreeing to return to the United States, according to the U.S. Attorney's Office. In a 2012 article, The Irish Times reported Cavell had been convicted of drug charges in Dublin related to the discovery of a cannabis grow house.
According to a 2014 article in the Sacramento Business Journal, prosecutors had sought a light sentence for Cavell based on his cooperation in what was then an ongoing prosecution of Lawrence Leland "Lee" Loomis. Cavell had worked as an assistant to Warren for six months at Loomis Wealth Solutions, the newspaper reported.
In 2016, Loomis pleaded guilty to wire fraud. According to the U.S. Attorney's Office, Loomis induced individuals to put their money in investments that he claimed yielded a 12 percent annual return. But he admitted in his plea agreement that the funds were not used as promised, and investors walked away empty-handed, federal prosecutors said.
Cavell told INSIDER he "got caught up" in Loomis' investment scheme.
"I quit when I discovered the fraud, but it was too late," he said.
Acknowledged Cavell: "In a panic, at the age of 25, I chose to assist my business partner, Christopher Warren, embezzle money from Taylor, Bean & Whitaker and fled the country."
While Cavell said all charges against him related to the Loomis scheme were dropped, U.S. prosecutors still held him responsible for the embezzlement of funds from Taylor, Bean & Whitaker, leading to his incarceration in the United States.
(Several executives with Taylor Bean & Whitaker [TWB] also were sentenced to prison in 2011 for their roles in a multibillion dollar scheme that federal prosecutors said contributed to the failures of TWB and Colonial Bank.)
Cavell was released from federal prison on July 22, 2016, although he is subject to 36 months of supervised release. As part of his probation, he is prohibited from, among other things, visiting "places where controlled substances are illegally sold, used, distributed, or administered."
Commenting on his criminal past, Cavell said, "I was young, scared and stupid, and look forward to putting all of that behind me."
'Dr. Tony Huge' videos
Hughes is registered with the State Bar of California as an attorney in Sacramento with a certified specialty in consumer bankruptcy law. According to The Wall Street Journal, Hughes wound down his legal practice a few years ago as he embarked on a new career as "Dr. Huge."
Hughes appears in many online videos discussing SARMs, including ostarine specifically. According to papers filed in federal court in the Eastern District of California by Enhanced Athlete, "Dr. Huge" is not a founder of the company; instead, he "has given testimonials for Enhanced Athlete products."
Cavell told INSIDER Hughes is not paid direct compensation for his endorsement of Enhanced Athlete and is not an officer of the company or any related organization.
"Tony exercises his freedom of speech in endorsing our [products] and other companies' products," he said. "All of our non-FDA approved products clearly state that they are not approved by the FDA, the disclaimers claim that they can kill you or give you cancer and that they are not for human consumption."
Enhanced Athlete's description of Ostamuscle states, in part: "Without FDA approval, no claim can be made as to the safety or efficacy of this product. In purchasing this product, the customer acknowledges potential known and unknown hazards associated with its use."
In one video featuring Hughes on the "EnhancedAthlete" YouTube channel, he discussed the impact of ostarine on natural testosterone. The opening of the video showed a picture of Ostamuscle. Hughes said he was in Shanghai, China for EnhancedAthlete.com getting ready for an exposition the following day in which he would be learning about supplements that would come out in the future.
Hughes examined whether ostarine suppressed natural testosterone or caused shutdown of testosterone. He said his answer to the question was based on his personal experience, the experience of bodybuilding coaches, amateur and professional bodybuilders with whom he works, and feedback from viewers.
"Testosterone shutdown is when your body completely or near completely stops making natural testosterone," he said. "Suppression is when your testosterone levels drop. It could be just a little bit. It could be a lot."
Hughes reported he has experienced shutdown—a substantial shrinkage of the testicles—while taking a powerful steroid. He maintained ostarine didn't have the same effect on him.
"Ostarine definitely does not cause shutdown because I myself have been on it for a while," he said. "My testicles did not shrink as a result of the ostarine … and all the people that I have reporting to me on their use of ostarine—including very experienced, competitive bodybuilders and coaches—have all reported no signs of testicular shrinkage."
Added Hughes: "Maybe there's a little bit of suppression, but let's talk about whether suppression even matters. I personally don't care if my testosterone level is suppressed while I'm on ostarine because ostarine gives me a lot more strength and stamina and energy, and so if my testosterone drops but the ostarine gives me all those same benefits of testosterone, then I don't need the testosterone."
Near the end of the nearly 9-minute video, Hughes cautioned his observations did not reflect a scientific study.
"It is just experience," he said. "It is bro science."
Regulators & social media
Federal regulators often look to testimonials in examining how a company's products are marketed.
"Certainly, the FDA and the FTC have both been increasingly looking at videos on YouTube, Twitter, Instagram and other social media sites as evidence of the way a company is looking to advertise and promote a product," said Justin Prochnow, a partner with the law firm Greenberg Traurig LLP, in a phone interview. "It's not just the company's main web page anymore. And so they [regulators] certainly look at videos like this [Hughes' video above] as evidence of the way the company is really intending to sell the product."
The lawyer said FDA has attributed official company websites, as well as sites controlled by third parties including affiliates of a specific company, to the company itself.
"If someone's out there making claims, they're going to look to see what ties someone has … to the company," noted Prochnow, who regularly appears at industry trade shows discussing various regulatory issues impacting the dietary supplement industry, including testimonials. "The fact that this is on Enhanced Athlete's own YouTube channel I would think is going to be problematic for them because they should be taking it down."
Added Prochnow: "Whether it's [a] representative making claims about the company or even if they had some other person talking about SARMs, and they posted on their Enhanced Athlete YouTube channel, then that's going to be also attributed as basically evidence that the company is selling product for those purposes."
Cavell said Hughes is currently in the Philippines.
In response to an emailed request for comment for this story, Hughes said he would "check with the lawyers." He hadn't commented further as of the time this article was published.
Enhanced athlete: Not for human consumption
According to Enhanced Athlete's website, Ostamuscle "is sold for research purposes only, and NOT FOR HUMAN CONSUMPTION."
However, the website features reviews of the products, including those containing the SARMs ostarine (MK-2866), ligandrol (LGD-4033) and cardarine (GW-501516).
"Started my Rats cycle of EA'S MK-2866 Osterine [sic] at 10mg and 3rd week added LGD at 5mg and I gotta say I'm amazed at the results," one person known as "martinez524" noted in a 2016 review (click on image to view larger). "Noticeable muscle gain and strength gains and my rats only on its 4th week. Can only imagine how things look after a full cycle. Doses will be upped, but so far the low dose has been awesome."
In a YouTube video posted on the EnhancedAthlete channel, as part of a multi-part series showing Dr. Huge's experience taking DNP, he said (near the 0:22 mark), "Here's the 'supplements' I'm taking," as he named and showed Enhanced Athlete's ligandrol and cardarine products.
Asked to comment on product reviews like the ostarine one above, Prochnow observed, "The FDA has said numerous times you can't … make disease claims  [about dietary supplements] and then provide a disclaimer that says, 'Oh, by the way, we're not intending to make disease claims.' A disclaimer can't disclaim away the facts. And if your claims are making disease claims, the fact that you say that you're not doesn't change it."
Similarly, the regulatory lawyer added, "You can't provide a disclaimer that says, 'Not for human consumption,' and then provide a bunch of endorsements and videos about people using it for human consumption. I mean they just don't go hand in hand. The FDA and the FTC both would say that that disclaimer is really meaningless because their actions belie what the disclaimer is saying."
In its July 2017 lawsuit against Enhanced Athlete for false and misleading advertising over the sale of products containing SARMs, Nutrition Distribution alleged Enhanced Athlete's sale of SARMs implies the company "intends such products to be ingested."
The complaint also referenced testimonials on Enhanced Athlete's SARM products from "Dr. Tony Huge."
"Here, you have a company just taking products someone else owns, selling them without any disclosure as to their harmful effects, profiting from it and then claiming that they have some sort of patriotic freedom to piggyback off the work of others without compensating them, and to endanger the public while doing so," said Robert Tauler, an attorney representing Nutrition Distribution, in an emailed statement.
Cavell, however, maintained Enhanced Athlete is not responsible for Hughes' behavior. He also asserted Hughes "clearly states in every video that what he does is for entertainment purposes only."
Asked Cavell: "If people were to mimic everything they see on YouTube, what sort of world would we live in?"
The future of enhanced athlete
Following the raid in Sacramento, Cavell maintained FDA gave his company "the green light to continue operations," but he acknowledged that didn't necessarily extend to the manufacture of SARMs. However, he also said the agency "did not tell us to stop either.
"We understand that the FDA serves a vital purpose of protecting consumers and ensuring that manufacturers of sports supplements, medications, or research chemicals do so in a safe and clean environment, and that they label their products properly," he said. "We hope to work with the FDA and fully comply [with] any requests they may have."
Cavell added, "It is important to note that SARMs are not illegal to buy or sell, but they cannot be marketed to the public, and no claims can be made as to their benefit."
FDA reiterated it doesn't comment on ongoing investigations.
Subscribe and receive the latest insights on the health and nutrition industry.
Join 37,000+ members. Yes, it's completely free.
You May Also Like
---