FDA's thinking on dietary ingredient status could hinder biotechnology advancements
FDA's thinking on dietary ingredient status could hinder biotechnology advancements
FDA has said that synthetic materials are not considered dietary ingredients and are thus not legal to use in supplements, but biotechnology promises a new way to manufacturer ingredients.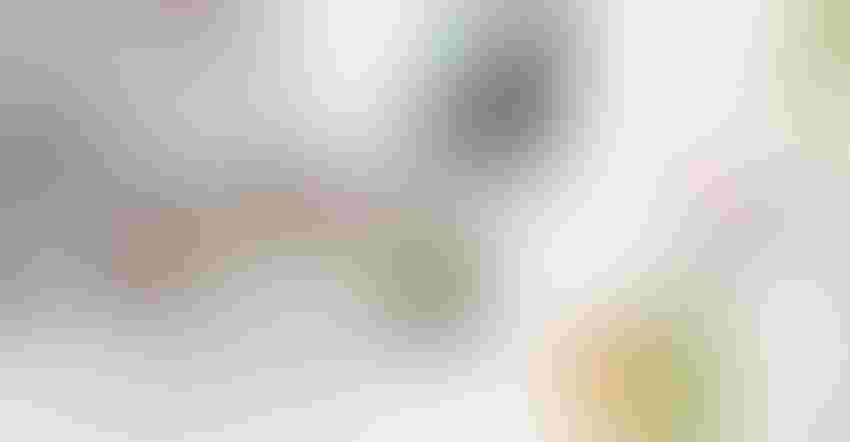 "What intrigued me most was not the technology as such, but the questions about the human goods, the fundamental human values and virtues that are raised by debates over biotechnology."—Michael Sandel, American political philosopher
The application of science always outpaces policy change in the United States. Setting aside philosophical debates about the application of biotechnology, regulatory matters should be discussed. The science is emerging, but it's also already here in the marketplace, and the first considerations of how regulations will address this type of science is paramount.
The regulatory atmosphere contributes to the unsolved opportunity of biotechnology from a business perspective. Consider the spectrum of potential for future regulation(s). At one end of the spectrum, biotechnology can only be applied to drugs. As extreme a position as this appears, it is a viable one from a regulatory perspective. If the output of biotechnology were tightly controlled across all markets, compliance issues would be minimized. At the opposite end of the spectrum, the least restrictive positions would allow for a broader application and use of biotechnology. In either scenario, brands would need to gain clarity in interpretation of the existing regulations.
Biotechnology can produce a beneficial nutrient as opposed to extraction or concentration from its original source. The current thinking of FDA is that a manufactured (i.e., synthesized, biosynthesized, fermented, etc.) version is not the same as the natural version of a nutrient.  FDA made this view clear in a 2016 notice in the Federal Register that stated vinpocetine is not a dietary ingredient because it is a "synthetic compound" that can be formed synthetically from vincamine, an alkaloid found in the Vinca minor plant. This idea is reinforced in FDA's 2016 Draft Guidance on New Dietary Ingredient (NDI) Notifications.
Consider the application of biotechnology to develop a microorganism that can produce the same phytochemical found in a specific botanical. Does FDA have the same issue with it?
Demonstrating the material is GRAS (generally recognized as safe) for use in food products offers a path into the marketplace, but it's not clear if a GRAS determination is sufficient to meet the requirements of an NDI notification. FDA's silence on this matter in the 2016 Draft Guidance requires resolution.
The starting point for a substance (regardless if it is made with biotechnology) is at issue. The potential for industry-wide confusion and uneven enforcement begins when we consider GRAS self-determinations and/or NDI notification evaluations are performed by different groups within FDA.
An ingredient's origin is not as relevant for GRAS status as it is for an NDI notification. Thus, a substance that would be considered GRAS—acceptable for inclusion in any number foods—may not be allowed in dietary supplements, even if the substance being notified is chemically identical.
This means the application of biotechnology to produce nutrients identical to those found in nature should not be an issue at the regulatory level, but it remains such. The line of demarcation appears, once again, to be the passage of the Dietary Supplement Health and Education Act of 1994 (DSHEA). As an example, if ascorbic acid (manufactured skillfully today) had not existed before Oct. 15, 1994, it could not, in line with the current thinking of the regulatory agency, be a dietary ingredient. Imagine removing vitamin C from dietary supplements unless it could be proven to be from a botanical? This extreme presentation is, oddly, the conclusion to be drawn from FDA's current thinking.
Science, whether it is the application of biotechnology or not, was halted in 1994. Resolution of this issue alone is essential for the industry.
We don't understand all that biotechnology can provide, yet we are evolving to new possibilities with regulations lagging. Now is the time to shape the future of such regulations. We should start with definitions because it's important to determine what is a dietary ingredient. This must include all exclusionary criteria, such as whether the substance comes from a food or is manufactured. Good science with transparent and adequate data will help that debate, so long as it is not frozen in time.
As chief operating officer, Jim Lassiter oversees all consulting operations at REJIMUS, formerly Ingredient Identity. He has more than four decades of experience in quality control (QC), and government and regulatory affairs throughout the pharmaceutical, dietary supplement and natural product industries with organizations such as Nutrilite, Robinson Pharma, Irwin Naturals, Chromadex, the American Herbal Products Association (AHPA) and the Council for Responsible Nutrition (CRN).
Subscribe and receive the latest insights on the health and nutrition industry.
Join 37,000+ members. Yes, it's completely free.
You May Also Like
---