FDA responds to Durbin's energy drink letter
FDA responds to Durbin's energy drink letter
FDA has sent a formal response letter to Sen. Richard Durbin (D-IL), who had strongly urged the agency in April this year for clarifications and actions on energy drinks with high caffeine content.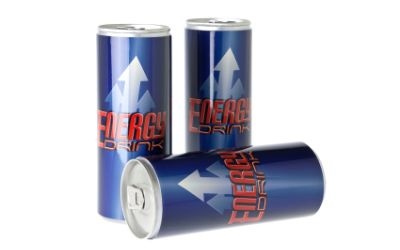 The agency reported no current data shows a significantly widespread caffeine consumption problem due to energy drinks, and said the regulatory distinction between beverages and liquid supplements is a complex decision taken on a case-by-case basis.
On Durbin's request for a closer safety assessment, FDA informed the senator the amounts of caffeine in energy drinks are similar to those found in commonly consumed beverages such as coffee. The agency cited 2011 research from the Substance Abuse and Mental Health Services Administration (SAMHS) that indicated "even when the consumption of energy drinks is considered, most of the caffeine consumed comes from what is naturally present in coffee and tea." FDA further noted up as much as 400 mg/day of caffeine is not associated with general toxicity, cardiovascular problems and negative effects on bone status or calcium balance.
Durbin's specific request for a safety assessment of taurine, guarana and ginseng as energy drink ingredients drew a brief response from FDA, which said it had not conducted a formal assessment of these ingredients in energy drinks, but outlined the safety information available to the agency. A European Commission (EC) safety assessment of taurine found insufficient evidence to deem it safety at concentrations typically found in energy drinks and called for additional studies of an upper safe level for daily intake. In the United States, taurine is not an approved food additive, but the Flavors and Extracts Manufacturers Association of the United States (FEMA) consider the amino acid GRAS (generally recognized as safe) for use as a flavoring. FDA informed Durbin GRAS status can be self-affirmed by companies, and FDA can challenge this affirmation when it has evidence questioning t he safety of the ingredient. Guarana, made from seeds that can contain double the caffeine of a typical coffee bean, is FDA-approved as a food additive for flavor, but not non-flavor, uses.
However, on Durbin's request for clarification on the regulatory difference between a beverage and a liquid dietary supplement, FDA blamed the Dietary Supplement Health and Education Act (DSHEA) for the complicated assessment the agency must make on the status of each product in either class. Noting there is no statutory definition of "energy drinks," FDA said companies can choose whether to label an energy drink as a beverage or liquid supplement, but the agency has the authority to challenge the status and labeling of these itemsit provided an example of such a challenge, a warning letter to the marketers of Drank brand energy beverage, which was marketed as a supplement, but FDA said was really conventional food adulterated due to the presence of an unapproved food additive, melatonin.
FDA's letter explained DSHEA defines dietary supplements as a product that is not "represented" as a conventional food, replacing "not simulating" a conventional food from an earlier draft. "Because of this statutory change, FDA now generally must consider multiple factors to determine whether or not a product is "represented" as a conventional food," the agency wrote. "This is a more difficult standard to meet, as it necessitates a complex evaluation of the different ways in which a product can be 'represented' as a conventional food in labeling, advertising, or by other means such as packaging and product placement."
FDA told Durbin it has issued a draft guidance to help manufacturers decide if their product should be labeled and sold as a beverage or supplement, noting the final guidance currently being prepared will help the agency and industry determine the distinction between the two types of products.
In the end, FDA assured Durbin it monitors energy drinks along with all other products under its jurisdiction, looking closely at the available and emerging scientific data and adverse event reports for the ingredients of these products. When the agency finds regulatory violations or increased risks of dangers, it can and does act on products on a case-by-case basis. The agency further confirmed it is undertaking a review of all available safety research on caffeine consumption, but the review has thus far not uncovered any new information on safety risk of consumption. FDA assured Durbin it would consider regulatory changes should any new safety information become available and indicate an increased risk.
Subscribe and receive the latest insights on the healthy food and beverage industry.
Join 47,000+ members. Yes, it's completely free.
You May Also Like
---