FDA Regulatory Requirements of Colors in Beverages
FDA Regulatory Requirements of Colors in Beverages
Colorful beverages can help entice consumers to drink a beverage, but manufacturers may only use color additives in ways that comply with FDA's approved uses.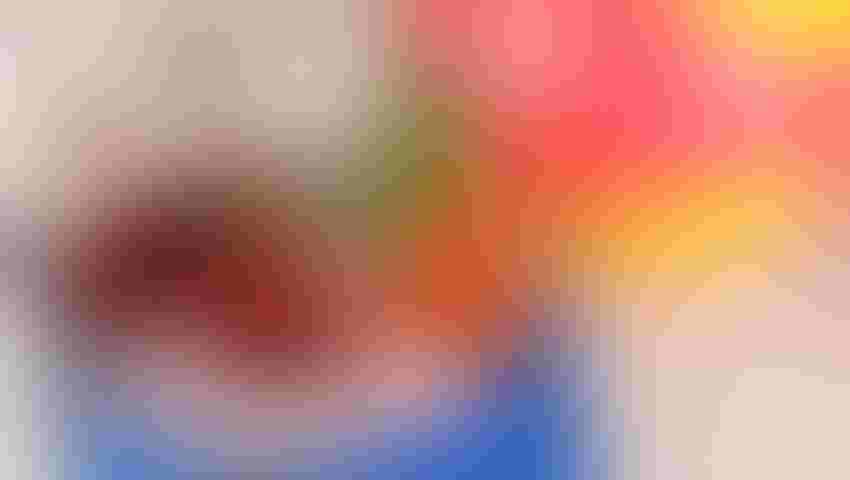 Studies show the color of a beverage can have psychological effects on the expectations and experience of a consumer (Flavour 2015;(4)21.DOI: 10.1186/s13411-015-0031-3). Color can affect whether a consumer finds a beverage enticing or unappealing. Color also may affect the consumer's expectation of a beverage's flavor and intensity.
For example, a colorless beverage can give the impression of blandness, while red or blue can signal that a beverage is flavorful. Because of this, beverage manufacturers often use color as part of their product's branding; however, base ingredients themselves often do not result in the desired color.
In many cases, color in beverages is achieved by the addition of natural or artificial color additives. These additives often contribute no flavor or nutritional value to a product, but instead serve solely as a visual purpose. Manufacturers cannot simply use any substance to color their beverages. Color additives intended for use in foods and beverages marketed in the United States are regulated by the FDA.
FDA defines a color additive as "any dye, pigment or substance which, when added or applied to a food, drug or cosmetic, or to the human body, is capable (alone or through reactions with other substances) of imparting color." Unlike other types of food ingredients, color additives are not considered GRAS (generally recognized as safe). They must be specifically approved for their intended use by FDA through the color additive petition process. Manufacturers may only use color additives in ways that comply with FDA's approved uses. For example, if a beverage manufacturer wants to color a product red, cochineal extract or astaxanthin could be used. Cochineal extract is approved to be used in foods generally, but astaxanthin is approved solely for use in salmonid fish feed in order to redden the flesh of the fish. Use of astaxanthin in any other product could result in an adulterated product that could be refused entry at a U.S. port. Similarly, sodium copper chlorophyllin may only be used in dry citrus-based beverage mixes, while FD&C Green No. 3 is approved for use generally in foods. Use of sodium copper chlorophyllin in a liquid energy drink would result in an adulterated product, while use of FD&C Green No. 3 would be considered appropriate.
FDA has two parts in the Code of Federal Regulations for color additives approved for use in foods and beverages: those exempt from certification and those subject to certification.
Color additives subject to FDA certification are typically synthetically produced and have been recognized by FDA as posing a risk to public health if manufactured improperly. Additives subject to certification must undergo what is called "color batch certification." Manufacturers must send FDA a sample from each batch of a color additive that it intends to use in food or beverages marketed in the United States. FDA will analyze the batch for safety, purity and other compliance standards as outlined in its regulations, and will either certify or reject the batch. Once FDA receives a sample, the process typically takes five to seven business days. If the sample passes, the batch will be issued a unique lot number that confirms that the color additive being used in the product is from a certified batch.
Manufacturers should familiarize themselves with additives that require certification, as foods and beverages that contain a certifiable color additive from an uncertified batch are considered adulterated, making it a prohibited act to market those products in the United States. Generally, color names that are prefaced with "FD&C" will require batch certification. Manufacturers also must be cognizant of the fact that many "E number" and Color Index ("CI") color additives are non-certified versions of FD&C colors. Allura Red (E129/CI 16035) requires certification as FD&C Red No. 40. Tartrazine (E102/CI 19140) requires certification as FD&C Yellow No. 5.
FDA has published numerous warning letters and an import alerts regarding use of illegal or undeclared colors in foods. To avoid costly disruptions to supply chains, manufacturers should verify the regulatory status of their color additives prior to shipping or marketing their products in the United States. Products that contain illegal color additives can be detained by FDA in port and cannot be reconditioned to make them admissible. Therefore, products that don't meet FDA's requirements for color additives should be reformulated before being marketed in the United States.
Looking for more on the regulatory issues and formulation considerations around the use of natural colors? Join us for the Natural Colors: Overcoming Technical Challenges & Consumer Perceptions panel discussion on Thursday, Oct. 6, at 2:00 p.m., at SupplySide West.
Anna Benevente is a senior regulatory specialist at Registrar Corp. (registrarcorp.com), an FDA consulting firm that helps companies comply with FDA regulation. She has been assisting companies with U.S. FDA regulations since 2009 and has researched over 370 products to determine whether they meet the FDA requirements for compliance.
Subscribe and receive the latest insights on the healthy food and beverage industry.
Join 47,000+ members. Yes, it's completely free.
You May Also Like
---