FDA Rebuffed Notice to Market Cannabis in Dietary Supplement
FDA Rebuffed Notice to Market Cannabis in Dietary Supplement
The 2015 "new dietary ingredient" (NDI) notification is the only one related to CBD that has been submitted to FDA.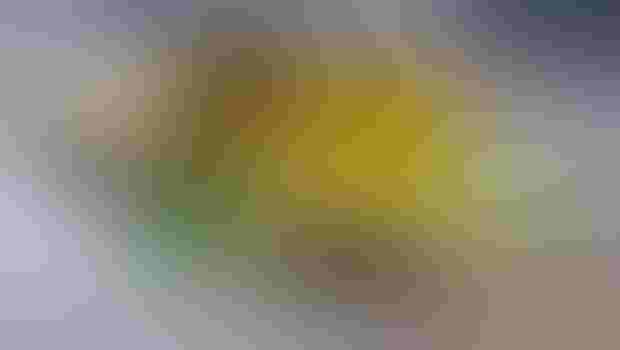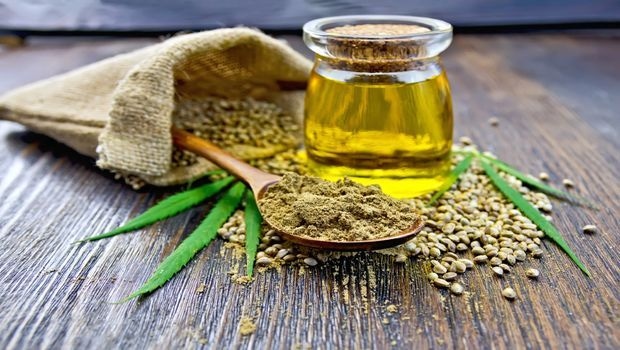 Editor's note: This is the first in a series of articles examining regulatory hurdles facing CBD producers and marketers in the dietary supplement industry, and ongoing efforts to comply with federal regulations.
In late 2015, federal regulators objected to a notification describing plans to market a dietary supplement containing constituents found in the cannabis plant, including the psychoactive substance known as THC (tetrahydrocannabinol), as well as CBD (cannabidiol).
As a non-psychoactive substance that can be derived from hemp plants grown under the Agricultural Act of 2014, or Farm Bill, CBD is widely marketed in supplements in the United States.
However, FDA's Office of Dietary Supplement Programs (ODSP) has received little—if any—evidence to establish CBD meets the safety standard laid out in federal law. The 2015 "new dietary ingredient" (NDI) notification is the only one related to CBD that has been submitted to FDA, Michael Felberbaum, an agency spokesman, confirmed. The agency has received no GRAS (generally recognized as safe) submission on CBD for use in food, he said.
In a press release over the summer, ODSP's director, Steven Tave, described the NDI notification process as "the only pre-market opportunity the agency has to identify unsafe supplements before they are available to consumers."
The CBD NDI submission relied on a U.S. patent as evidence to demonstrate the supplement would be safe. Cannabinoids have been found to have antioxidant proprieties and application in the treatment of such neurodegenerative diseases as Alzheimer's disease, Parkinson's disease and HIV dementia, according to the patent.
The notification to FDA was submitted by Jeffrey Nathan Schirripa on behalf of "Purevolution Enterprise" for a new herbal/botanical supplement called "Neuroprotecting Antioxidants." The product would predominantly consist of cannabinoids as defined in the U.S. patent, the Sept. 22, 2015 filing said, and the supplement label indicated the product would contain CBD, THC and other to-be-determined cannabinoids.
"Based on the claims secured by the United States Department of Health and Human Services in U.S. Patent No. 6630507, it can reasonably be assumed that the consumption of the new dietary supplement (Neuroprotecting Antioxidants) will help protect the body from free-radical induced oxidative stress," the filing declared.
Marc Ullman, an attorney in New York who advises dietary supplement companies on FDA regulations, reviewed the NDI submission. He said it fell far short of the regulatory requirements.
"That was one of the most absurd NDI submissions I've ever seen," Ullman, of counsel to the firm Rivkin Radler LLP, said in a phone interview. "There was no effort to satisfy the … regulatory requirements."
In a Dec. 15, 2015 letter responding to the notification, FDA advised Schirripa that any product containing cannabinoids—including CBD—would fall outside the definition of a dietary supplement.
"This is because CBD has been authorized for investigations as a new drug for which substantial clinical investigations have been instituted, and for which the existence of such investigations has been made public," Robert J. Durkin, then acting director of FDA's Division of Dietary Supplement Programs, stated in the letter to Schirripa. "Prior to such authorization it was not marketed as a dietary supplement or as a food."
London-based GW Pharmaceuticals plc has been authorized to study drugs containing CBD. Last month, the biopharmaceutical company announced key findings from Phase 3 studies of its product, Epidiolex, for the treatment of rare pediatric epilepsy disorders.
Durkin, currently serving as ODSP's deputy office director, also noted THC—the psychoactive constituent in marijuana—has been an active ingredient in Marinol, an FDA approved drug.
Based on FDA's conclusions, Durkin said the agency wouldn't provide a response as to whether the NDI notification was incomplete under applicable regulations (21 C.F.R. § 190.6) or met the safety standard in the 1994 Dietary Supplement Health and Education Act (DSHEA). Durkin also said several claims in the notification would render the product a drug.
"We also note that the U.S. Drug Enforcement Administration (DEA) regulates marijuana under the Controlled Substances Act (CSA)," Durkin wrote. "If you have questions about the legal status of your product under the CSA, we recommend that you contact DEA."
Asked for his reaction to FDA's letter, Schirripa said in an email he was not surprised given the CSA's classification of, or prohibition against, cannabinoids.
He said he was interested in marketing cannabinoids in a dietary supplement because marijuana has helped improve his physical and psychological well-being.
"I want to create a new line of standardized cannabinoid-based products that are uniquely designed to meet the needs of individuals suffering from various ailments/injuries and provide them an option other than additive narcotic pain medications," he said.
Finally, since receiving the agency's response, Schirripa said Purevolution Enterprise—a New Jersey-based limited liability company—has worked with offices within FDA and HHS with the objective of "reaching an agreed upon path forward (as needed) to start the regulatory processes that would be required to standardize cannabinoids to be sold as dietary supplement products."
Subscribe and receive the latest insights on the healthy food and beverage industry.
Join 47,000+ members. Yes, it's completely free.
You May Also Like
---