FDA:Products containing CBD cannot be sold as dietary supplements
FDA:Products containing CBD cannot be sold as dietary supplements
FDA's opinion dealt a blow to the burgeoning CBD industry, which has labeled a number of products as hemp supplements, but now must determine how to comply with federal regulations.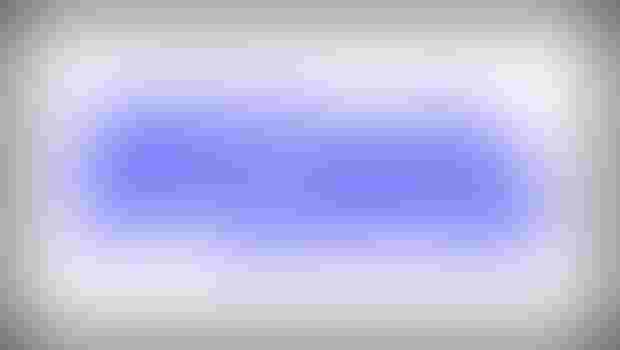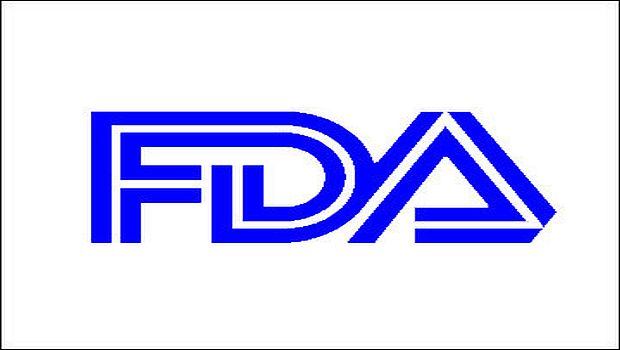 FDA has concluded products containing the hemp-based substance known as cannabidiol or CBD cannot be sold as dietary supplements, although the agency left open the possibility that would it consider contrary evidence.
In a question and answer page on marijuana that was recently posted on FDA's site, the agency said a substance that has already been authorized as a new drug for which clinical investigations had begun and been made public cannot be sold in dietary supplements. Although federal law carves out an exception for substances that were marketed in a dietary supplement prior to authorization of the investigational new drug (IND), FDA determined the exception didn't apply to CBD.
Still, FDA said interested parties could submit information in connection with its conclusion that CBD is excluded from the definition of a dietary supplement. Michael McGuffin, president of the American Herbal Products Association (AHPA), referenced the fact that FDA is open to receiving evidence.
"The way it [FDA's Q&A] was written provides several avenues for addressing the agency's view and for showing that cannabis-derived products that contain cannabidiol can be sold," McGuffin said in a phone interview.
FDA could not immediately provide comment on the IND it referenced. The industry is seeking to learn when exactly the IND was publicized by FDA. The date will help the industry determine whether CBD was being marketed as a supplement prior to that date.
The IND may be tied to London-based GW Pharmaceuticals PLC, which has been researching the use of a CBD drug known as Epidiolex to treat rare forms of childhood epilepsy known as Dravet syndrome and Lennox-Gastaut syndrome. GW Pharmaceuticals says on its website that 300 patients are authorized to be treated under expanded access INDs.
The company appears optimistic that FDA will approve the drug for commercial use. On Tuesday, GW Pharmaceuticals announced that its CEO Justin Gover was moving to the United States while another individual was appointed to lead North America.
"As Epidiolex nears its final stages of clinical development and as GW prepares for future U.S. launch, the time is right to start building our in-house U.S. commercial infrastructure," GW Chairman Geoffrey Guy said in a statement.
Reaction from CBD industry
FDA's recent opinion dealt a blow to the burgeoning CBD industry, which has labeled a number of products as hemp supplements, but now must determine how to label them without running afoul of the Federal Food, Drug & Cosmetic Act (FD&C).
"I do think there is a strategy to keep many of the products on the market that would involve an evaluation of whether it's appropriate to call out [CBD] and an examination of the manufacturing process specifically to make any given product," said Marc Ullman, a New York-based lawyer with Ullman, Shapiro & Ullman LLP who has been advising supplement companies for several years.
CannaVest Corp., a public company that distributes CBD-rich hemp oil and reported 2014 sales of roughly US$10.2 million, isn't throwing in the towel.
"We are prepared to make a case," said Stuart Tomc, CannaVest's vice president of human nutrition, in a phone interview. "We believe that the demand for CBD not only nationwide but worldwide is going to cause the market to help where this ingredient belongs and who has the right to it."
Andrew Hard, a spokesman for Medical Marijuana Inc., a marketer of CBD-rich hemp oil, said the company intends to submit relevant evidence to the agency.
McGuffin said AHPA has met with its cannabis committee and is "working to organize information we can present to FDA that we think does have a bearing on the issue they have raised."
The relevant IND regulation was adopted "to protect the incentives of drug companies to do their research, and we understand that," McGuffin added. "But certainly, there have been food products that contain some amount of cannabidiol for decades, and the task that has been laid out to us now is to put that information together."
CBD's legal status
As medical and recreational marijuana laws have swept the nation, Americans have become increasingly interested in CBD, a hemp-based substance that has shown promise in such areas as treating severe forms of epilepsy and whose concentration of the psychoactive ingredient THC is typically low.
In spite of the ongoing research, the Drug Enforcement Administration (DEA) considers CBD a marijuana derivative and Schedule I drug that is being illegally marketed in violation of the Controlled Substances Act (CSA) and FD&C.
But it's a complicated landscape because a number of states authorize the use of CBD for medical reasons. Some state laws only permit research while others authorize the use of CBD to treat certain medical conditions including seizure disorders, according to summaries provided by the National Conference of State Legislatures, a bipartisan organization that lists 14 states with CBD laws on the books. 
The Idaho Legislature also passed a bill that would allow parents to administer CBD to children with epilepsy, but SB 1146a was vetoed last month by governor C.L. "Butch" Otter.
The Republican governor expressed a number of concerns with CBD, including its legal status.
The legislation "is not what Benjamin Franklin meant when he described states as the laboratories of the republic," Otter wrote to Idaho Secretary of State Lawerence Denney, advising him of the veto. "It ignores ongoing scientific testing on alternative treatments. It asks us to trust, but not to verify. It asks us to legalize the limited use of cannabidiol oil, contrary to federal law. And it asks us to look past the potential for misuse and abuse with criminal intent."
Background on opinion
Earlier this year, FDA warned a number of CBD marketers that they were making unlawful claims in violation of the FD&C that the products could treat diseases. FDA referenced statements that cited CBD's ability to reduce symptoms associated with cancer, potentially treat schizophrenia, fight psychosis disorders and depression, strengthen bones and treat a variety of other disorders.
FDA tested the products and found a number of them didn't even contain the chemicals that are found within the Cannabis sativa plant: cannabinoids. The letters were sent to companies that were marketing CBD for human and pet uses.
But the agency didn't squarely address CBD's legal status. In response to the warning letters, companies sought clarification from FDA on that issue.
While FDA recently stated its position that CBD can't be sold in a supplement, the agency didn't indicate whether or not it would move to shut down the industry.
The agency said it considers many factors in determining whether to take enforcement action against a firm for violating the law, including "agency resources and the threat to the public health."
"FDA also may consult with its federal and state partners in making decisions about whether to initiate a federal enforcement action," the agency added.
CBD's safety
FDA is more prone to take enforcement action if a product raises an imminent danger to public health.
"Cannabidiol-containing products, such as those marketed on the Internet, have not been reviewed by the FDA for safety or efficacy," FDA spokesman Jeff Ventura said in an emailed statement. "Unlike drugs approved by FDA: (1) the manufacture of these products has not been subject to FDA review or inspection as part of the drug approval process; and (2) there has been no FDA evaluation of whether they work, what the proper dosage is, how they could interact with other drugs, or whether they have dangerous side effects or other safety concerns."
FDA noted in its Q&A, "Information from adverse event reports regarding marijuana use is extremely limited."
Ventura confirmed the agency has received reports that consumers had suffered adverse events in connection with CBD products. But he could not provide details, citing the need to submit a request for details under the Freedom of Information Act. And the mere fact that such reports have been filed does not constitute a finding by FDA that CBD caused, or contributed to, an adverse reaction in a human or animal.
CannaVest's Tomc said the company is engaged in an animal safety study and that it should be completed by the end of August in hopes of demonstrating that CBD is what the FDA calls GRAS, or generally recognized as safe.
Still, it appears that CBD's regulatory classification—short of FDA drug approval—may be the subject of debate for some time amid growing demand for the hemp-based substance.
"Consumers want these products," McGuffin said, referencing CBD. "What they don't care about is a firm kind of training in regulatory law. They don't care whether they are regulated as a dietary supplement or not. They just want these products. Our challenge is, what is the proper route to market for cannabis-derived products that contain cannabidiol? There can't be none. I don't believe the consumer will tolerate, 'now we can't have these.' I just think there has been too much attention on the benefit of these products."
Subscribe and receive the latest insights on the health and nutrition industry.
Join 37,000+ members. Yes, it's completely free.
You May Also Like
---