FDA official concedes, 'We didn't connect those dots' in reviews of NMN
FDA official concedes, 'We didn't connect those dots' in reviews of NMN The top U.S. official who regulates dietary supplement products acknowledged in an interview that her office didn't immediately "connect the dots" in its evaluation of an anti-aging ingredient called NMN that FDA ultimately determined cannot be sold in supplements.
"FDA didn't connect those dots the first few times this ingredient came through our program," Office of Dietary Supplements Program (ODSP) Director Cara Welch, Ph.D., said in a wide-ranging interview April 18 with Natural Products Insider at the SupplySide East trade show in Secaucus, New Jersey.
Welch also disclosed she is not aware of any enforcement action taken against NMN marketed in supplements. Asked whether FDA plans to enforce against the ingredient, she responded, "I can't speak to future enforcement priorities."
The ingredient also is known by its longer moniker, beta-nicotinamide mononucleotide.
FDA has concluded that before it was lawfully marketed in a supplement, NMN was authorized for investigation as a new drug and the subject of substantial clinical trials that have been instituted and made public.
The ingredient under investigation as a new drug, MIB-626, is being studied by a clinical-stage pharmaceutical company called Metro International Biotech LLC, whose advisor, David Sinclair, Ph.D., is known for his work on the aging process and for promoting the purported health benefits of NMN.
Sinclair is a professor in the Department of Genetics and co-director of the Paul F. Glenn Center for Biology of Aging Research at Harvard Medical School.
NMN suppliers in recent years have submitted documents to FDA to establish the safety of the ingredient, based on a premarket notification requirement in the Dietary Supplement Health and Education Act of 1994 (DSHEA).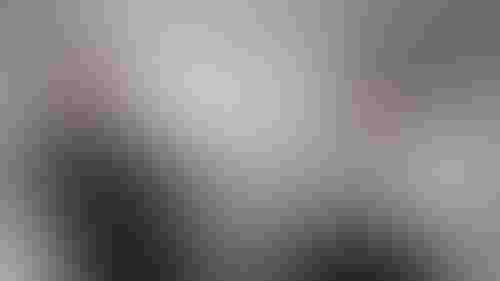 In publicized responses to five new dietary ingredient notifications (NDINs) filed with FDA, the agency did not conclude the study of NMN as a new drug precluded its use in supplements. FDA objected to four of the five initial notifications, but for reasons unrelated to NMN's status as an article authorized for investigation as a new drug.
And FDA essentially gave an ingredient supplier in China the green light to market NMN in supplements in the U.S. In May 2022, FDA granted a so-called good day letter to SyncoZymes (Shanghai) Co. Ltd., acknowledging its NMN notification without an objection.
According to FDA, the agency later changed its mind about the status of NMN after learning the ingredient was the same article as MIB-626.
"Once we were able to make that connection that NMN … was the subject of an IND [investigation new drug application] under authorization," FDA verified "it checked all the boxes and then we communicated that to the notifier," Welch said in the SupplySide East interview. "Because of the unfortunate situation, we felt it was really important to communicate that to everyone who had submitted a notification for that ingredient."
The circumstances involving FDA's review of NMN, Welch added, is "not our general practice."
"I think we're usually better about getting all of the review [of NDINs] done in 75 days. Unfortunately, that didn't happen in this case," she acknowledged.
In a citizen petition filed in March by two organizations, including the Natural Products Association (NPA), FDA was asked to reverse its position on NMN. The petition remains under review at FDA.
"It's important that we review the petition and any of the information that's been submitted," said Welch, who added the agency's pending review limits what she can say about the ingredient. "It's important that we do a really comprehensive evaluation of the information at hand before responding to the petition."
Also commenting on NMN during an April 18 education session at SupplySide East prior to the interview, Welch said it was "unfortunate" FDA did not convey its position immediately on NMN regarding drug preclusion.
"But once we discovered all of the information available to us, it was important that we tried to be as communicative and transparent with those that had talked to us about NMN," she explained.
Subscribe and receive the latest insights on the healthy food and beverage industry.
Join 47,000+ members. Yes, it's completely free.
You May Also Like
---