FDA Official: CBD 'Violative Ingredient' in Supplements
FDA Official: CBD 'Violative Ingredient' in Supplements
During an event this week in Las Vegas, an official with FDA's Office of Dietary Supplement Programs signaled some of his agency's enforcement priorities in targeting certain types of CBD products, while he called another botanical—kratom—a "violative dietary ingredient." Meanwhile, dietary supplement trade associations claimed in legal briefs that the Federal Trade Commission is once again overstepping its bounds in a lawsuit on appeal involving a product marketed for brain health.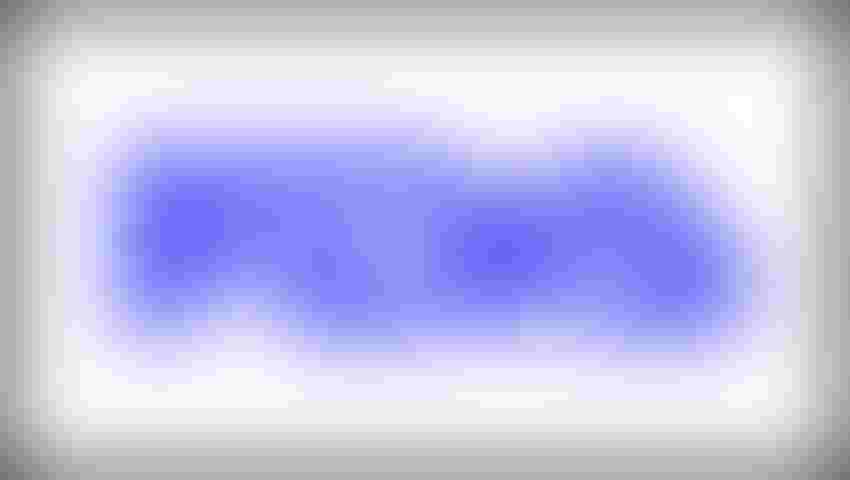 Editor's note: Below is a weekly roundup of potential news of interest to the health and nutrition industry, with reporting by Rachel Adams at The Big Natural, an annual event in Las Vegas hosted by the Natural Products Association.
An FDA official this week reiterated his agency's position that cannabidiol (CBD) is excluded from the definition of a dietary supplement under federal law because it's been the subject of investigational new drug (IND) applications.
"It's really not that hard a story to tell," Robert Durkin, deputy director of FDA's Office of Dietary Supplement Programs (ODSP), said Thursday when asked about CBD by Daniel Fabricant, Ph.D., the leader of the Natural Products Association (NPA). "The agency, from my perspective, has been pretty clear on this. CBD is a violative ingredient in products labeled as dietary supplements."
Durkin discussed CBD during The Big Natural, an annual event in Las Vegas hosted by NPA.
FDA's position has been contested by companies selling CBD in dietary supplements. To date, no federal court has ruled on the legal status of CBD in supplements or foods, so the debate between FDA and the hemp industry remains unresolved amid legalization of CBD by a growing number of states, including Indiana.
In reaching its conclusion that CBD can't be sold in dietary supplements, FDA in warning letters has cited clinical investigations by GW Pharmaceuticals plc, which has sought FDA approval for its CBD medicine, Epidiolex, to treat rare forms of epilepsy. In April, an FDA advisory committee unanimously recommended supporting approval of GW's new drug application for Epidiolex.
"If a CBD-containing product is approved as a pharmaceutical tomorrow, next year, whenever, it's not going to change that position," Durkin said, referencing FDA's view on CBD in dietary supplements. "It's already excluded because of the INDs."
Similarly, FDA has expressed the view in a Q&A on marijuana that CBD is excluded from being sold in conventional foods.
Durkin acknowledged questions from the supplement industry of whether FDA is going to take actions to remove CBD from the market.
"We know there's CBD-containing products on the market, and … you've all said, 'When are you going to get that stuff? And my answer is, 'We want to get it,'" the FDA official said. But he put forth a theory that if his office devoted all its resources to removing CBD-containing dietary supplements from the market over a period of a few months, "we turn our backs and two months later … commerce would be just as saturated as it was when we started."
ODSP only has 26 full-time employees to regulate and police an industry valued at more than US$40 billion, though many other offices within FDA work on issues related to dietary supplements.
"This is the whack-a-mole," Durkin said, adding: "Some folks' business model will fly under the radar until we come after them."
What does FDA do as a public health agency? Durkin suggested FDA is focused on targeting CBD-containing products threatening public health or making claims of treating a disease.
"Why is that important to us? Because somebody might rely on that product rather than seeking out healthcare, so we see that as a risk to the public health," he explained, commenting on disease claims by marketers of CBD products. "And that's how we prioritize when we go after CBD-containing products."
Added Durkin: "We could never get them all off the market … Never say never but … I think it would be a short-lived success where we have to focus on products that contain CBD and also present a risk to the public health."
Kratom
Durkin also weighed in on another controversial botanical in strong demand: kratom. He described kratom as a new dietary ingredient (NDI) subject to a safety-related, premarket notification to FDA.
While at least three NDI notifications related to kratom have been made to FDA, none of them have met the applicable safety standard, Durkin said.
"We're dealing with kratom as a violative dietary ingredient," he observed. "No one has shown us a basis to think it's reasonably expected to be safe, and yet it's on the market."
Durkin added: "It's on the market because folks are getting clever. They're labeling it as potpourri. They're labeling it as incense. They're trying to deliberately evade FDA's jurisdictional hook."
Kratom advocates have expressed concerns the Drug Enforcement Administration (DEA) will schedule the botanical as a controlled substance based on a recommendation by FDA.
During a conference call in April with members of the media, Michael McGuffin of the American Herbal Products Association (AHPA) said his organization views kratom "as just one of the many herbs or other botanicals that are allowed under U.S. law to be marketed as a dietary supplement so long as products containing kratom comply with all applicable regulations."
AHPA has recommended companies seeking to market kratom submit a NDI notification to FDA that complies with the agency's regulations, McGuffin said during the call with reporters.
"At the same time," he added, "we encourage FDA to treat any such kratom NDI notification exactly as it would a notification for any other new herb."
FDA has worked for a few years with U.S. Customs and Border Protection and others to stop kratom from being imported into the United States, Durkin said.
Then, the botanical was tied to a multi-state outbreak of salmonella, which recently ended.
"So here's a product that's not only violative, but it's filthy," Durkin said. "It's making people sick."
"I think there's going to be some action on kratom shortly," he added. "I think other agencies are going to get involved."
Durkin continued, "Kratom's a good example of folks [who] want to be the 'lowliers' in your industry, and they don't want to do the right thing. And it's their business model to not do the right thing, and they're getting very good at it."
Quincy Bioscience Draws Support of Dietary Supplement Industry in Advertising Fight with FTC
Trade groups representing the dietary supplement industry claim the FTC (commission) is once against stepping outside its authority by trying to impose a new standard to substantiate advertising claims for supplements.
The novel standard would violate the First Amendment and runs counter to the Dietary Supplement Health and Education Act of 1994 (DSHEA) and policies adopted by U.S. regulators, trade organizations argued this week in legal briefs in the U.S. Court of Appeals for the Second Circuit.
The "amicus curiae"—or friend-of-the-court—briefs offer support to Quincy Bioscience, whose brain health supplement Prevagen is the subject of an appeal in the Second Circuit, after a judge dismissed a lawsuit filed in 2017 by the commission and the office of the New York Attorney General.
In the lawsuit, state and federal authorities argued data Quincy Bioscience relied on from two subgroups in a human clinical trial—or a so-called randomized controlled trial (RCT)— was not adequate to support its advertising claims.
Quincy Bioscience's clinical trial "showed no statistically significant treatment effect, either for the entire study population or for the vast majority of subgroups," government attorneys wrote in an appeals brief filed in March. "The complaint plausibly alleges that experts would not accept cherry-picked data showing a few positive findings for small subgroups on isolated tasks as support for unqualified claims of improved memory."
But FTC has never barred subgroup analysis of a RCT through regulations or guidance, and the study upon which Quincy Bioscience relied "provided a reasonable scientific explanation for analyzing the results of the double-blind study by subgroup," the Natural Products Association (NPA) stated in a June 6 brief.
Quincy Bioscience also pointed out in its own brief filed last month, "Of the 218 older adults included in this 'Madison Memory Study,' two large and distinct subgroups comprising more than 76 percent of the study population had normal cognitive function or mild-to-moderate cognitive impairment."
According to Quincy Bioscience, its statements are structure/function claims, which under DSHEA describe "the role of a nutrient or dietary ingredient intended to affect the structure or function in humans."
NPA said it was concerned FTC was seeking to require RCTs for all subgroups to support structure/function claims, forcing "that standard on the industry by picking off one company at a time through litigation."
FTC's strategy, the trade group contended, is contrary to DSHEA, FDA and FTC guidance documents, and the First Amendment.
"The FTC is improperly trying to rewrite the law in a way that will unnecessarily burden the supplement industry, cause safe and useful supplements to be pulled from store shelves and increase costs to consumers," NPA warned. "That is not what Congress intended when it unanimously passed DSHEA."
In a joint brief filed June 6 with the Second Circuit, the Council for Responsible Nutrition (CRN) and Consumer Healthcare Products Association (CHPA) reiterated assertions made in previous lawsuits involving FTC and supplement companies that various evidence can be used to support advertising claims—not just RCTs.
"For over 20 years, Congress, the FTC, and FDA have made clear that supplements are not regulated like drugs and that evidence other than a drug-level RCT can be considered in substantiating dietary supplement claims," the trade groups wrote, citing DSHEA and FTC's own guidance for dietary supplement advertising. "Clinical trials are not necessary—much less clinical trials with particular results—and even animal and in vitro studies can be considered. To this day, the agency has never repudiated this guidance, and the industry continues to rely on it."
The Alliance for Natural Health-USA argued FDA was attempting to restrict protected commercial speech under the First Amendment and had no basis to do so under U.S. Supreme Court precedent.
"When the federal government punishes a party for statements that accurately mirror the data collected from an RCT, it casts a pall of censorship across the entire industry and forces a dumbing down of the speech that reaches consumers in the marketplace," the organization wrote in its June 6 brief.
Subscribe and receive the latest insights on the healthy food and beverage industry.
Join 47,000+ members. Yes, it's completely free.
You May Also Like
---