FDA isn't alone in targeting male enhancement products laced with drugs
FDA isn't alone in targeting male enhancement products laced with drugs
A company selling male enhancement products has devised a strategy to target competing products adulterated with undeclared drugs: sue the retailers that sell them.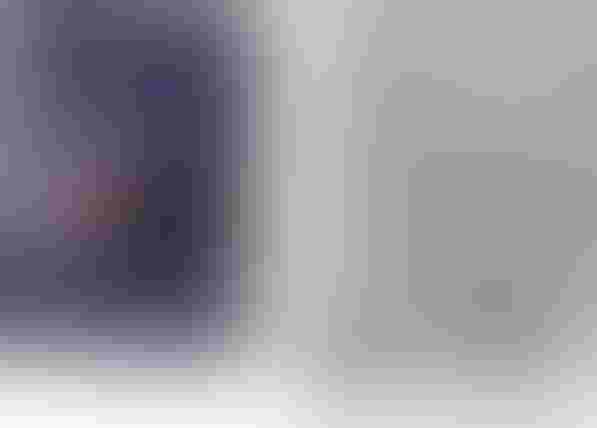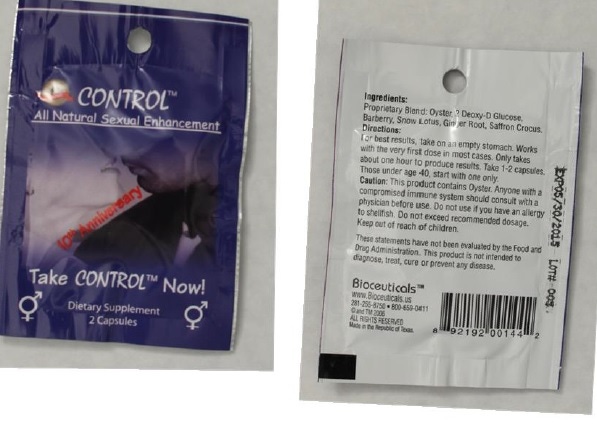 Attorney Robert Tauler can relate to the challenges facing FDA in holding accountable distributors of products marketed as dietary supplements but contaminated with undeclared prescription drugs.
His law office, Tauler Smith LLP, has estimated there are 10,000 name variations of similar male enhancement products containing adulterants. They feature such names as Black Mamba Premium, Rhino 8 Platinum 8000 and Stiff Nights.
"We haven't tested all 10,000 obviously," Tauler acknowledged in a phone interview, "but it's pretty obvious from the scam what's going on."
Speaking from his office in Los Angeles, the trial lawyer examined a sample of a Rhino product he obtained while highlighting a problem FDA faces: Even after the public health agency targets a potentially dangerous product, such as Rhino 8 Platinum 8000—a product an FDA laboratory found contained the active ingredient in the prescription drug Viagra—a similar one with a slightly different name variation emerges in the U.S. market.
FDA disclosed last week that since 2007 it has identified more than 25 products marketed with variations of the name "Rhino" that contained one or more hidden drug ingredients. FDA warned consumers to avoid male enhancement products named Rhino that contain concealed drug ingredients and are associated with an increasing number of reported health issues.
The products, FDA explained, contain undeclared ingredients that are the same as—or are structurally similar to—active ingredients found in FDA-approved prescription drugs used to treat erectile dysfunction, including sildenafil and/or tadalafil, the active ingredients in Viagra and Cialis, respectively.
FDA reported the Rhino products continue to be sold at gas stations and convenience stores and through websites such as Amazon and eBay. The agency also has identified the products in international mail shipments.
Retailers in legal crosshairs
One of Tauler's clients has developed a strategy for cracking down on the potential hazard to consumers: sue the convenience stores that sell male enhancement products laced with drugs and marketed as supplements.
Enter Outlaw Laboratory LP, a manufacturer of dietary supplements in Texas whose male enhancement products purportedly contain only naturally occurring ingredients, such as yohimbe extract, Xanthoparmelia scarbosa extract and gamma amino butyric acid (GABA).
The company has filed lawsuits in Arizona, California, Georgia, Michigan, Nevada and Texas under the Lanham Act, a federal statute that creates a cause of action for unfair competition. In a complaint filed in Arizona, for example, Outlaw Laboratory accused the defendants of "false and misleading statements and advertising" that pose "extreme health risks to consumers in at least two ways," including failing to disclose the Rhino products contain sildenafil.
"The proliferation of mislabeled male enhancement pills has grown in the shadows of intermittent enforcement of nutritional supplement laws," the lawsuit proclaimed. "In this regard, the FDA has issued several public notices regarding the use of sildenafil in over the counter 'male enhancement' supplements, but [FDA] has only taken action on a handful of cases. The supplier defendants and the retail defendants have taken full advantage of this regulatory landscape, making significant profits selling dangerous products while openly engaging in illicit activity."
The retailers, Tauler noted in the interview, buy the male enhancement products for $1 to $2 each and sell them for $9 to $10 each.
"Under the Lanham Act, retailers are liable for what they sell because they disseminate false statements, and the law provides that they bear … some responsibility," the lawyer said.
Commenting on male enhancement products tainted with undeclared drugs, he said, "The retailers will tell you that, 'We had no idea that this was the case' and in some cases, they may be earnest in that perspective. And some may not be sophisticated enough to look critically at the … indicia of fraud in those transactions that would cause concern to a more sophisticated storefront."
Outlaw Laboratory also has sued distributors in California and Nevada, Tauler disclosed, though he described many of them as "very shifty" and hard to track down.
"They don't have brick and mortar outlets often," he said. "They're distributed through a network of what they call 'jobbers' who travel to convenience stores across the United States and deliver these products.
"Often times, the invoices, which we've been able to obtain through our efforts, do not bear the name of any entity," the lawyer continued. "When they do, those entities are often not registered with the secretary of state."
Many of the dealings between the retailers and jobbers are cash transactions.
"In many cases … because of the nature of the enterprise, it's very difficult to tie a particular distributor to a particular retailer," Tauler concluded.
Standing to sue
The complaints filed against the convenience stores are in the early stages of litigation. On Nov. 28, an Atlanta-based U.S. District Judge, Amy Totenberg, denied a motion to dismiss filed by a defendant, ABCDP Inc., in one such lawsuit.
Lawyers for the company, which moved to dismiss an amended complaint based on the legal theory that Outlaw Laboratory didn't have "standing" to bring the case, did not respond to a request for comment.
The fact that Outlaw Laboratory "and ABCDP are not direct competitors (i.e., they are not both manufacturers of male sexual enhancement products) does not, at this juncture result in an insufficient pleading," Totenberg wrote in her 21-page order.
However, she cautioned Outlaw Laboratory would need to prove an element of its case—"proximate causation," that the retailer's conduct proximately caused injury to the plaintiff's business reputation or commercial interest—after the parties have completed discovery in the lawsuit.
The court's decision "confirms that false advertising of illicit male enhancement pills at convenience stores falls within the ambit of the Lanham Act," Tauler said in an emailed statement.
The ruling, he added, allows Outlaw Laboratory to continue to proceed with its lawsuit "and will have a broad impact outside of the case as it will be persuasive authority for judges in other federal districts who have similar cases under consideration."
Filling the FDA enforcement void
In the interview, Tauler responded to criticism that FDA isn't doing enough to crack down on tainted products, such as the Rhino male enhancement products fraudulently marketed as dietary supplements.
"The FDA has a lot on their plate," he said. "Of course, they could be doing more, but there are other crises taking place, such as the opioid crisis that warrant their attention."
He argued FDA faces similar constraints targeting problems in the sports supplements industry. Tauler's law firm has sued sports nutrition companies for selling selective androgen receptor modulators (SARMs), which FDA has said don't belong in dietary supplements and are potentially dangerous ingredients.
"The federal government," Tauler opined, "is simply not in a place to be able to develop the expertise for these niche marketplaces."
In its news release concerning the Rhino products, FDA advised consumers to be wary of products promoted for sexual enhancement, weight loss, bodybuilding and/or pain relief.
"The FDA is committed to protecting consumers by identifying and removing these potentially dangerous products from the market," the news release stated. "However, it is not possible for the agency to test and identify all tainted products."
Subscribe and receive the latest insights on the healthy food and beverage industry.
Join 47,000+ members. Yes, it's completely free.
You May Also Like
---