FDA Essentially Bans Trans Fat
FDA Essentially Bans Trans Fat
FDA gave food manufacturers until June 2018 to remove partially hydrogenated oils (PHOs) from their products after concluding that the oils are not generally recognized as safe.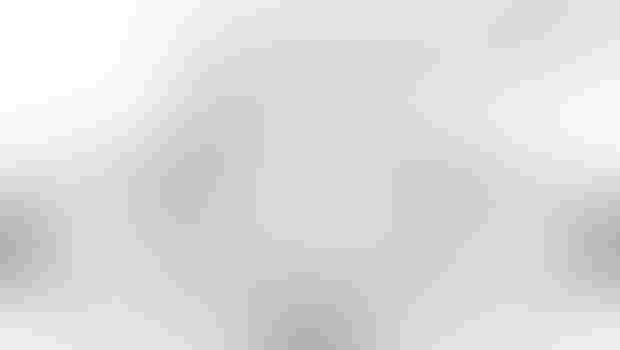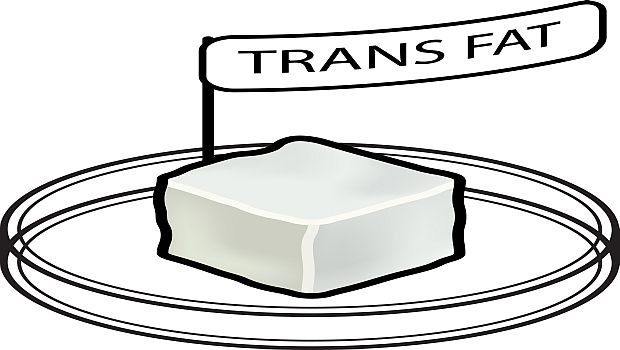 In a move aimed to prevent heart attacks and deaths, the U.S. Food and Drug Administration (FDA) on Tuesday finalized its determination that the main sources of artificial trans fat are not safe. FDA gave food manufacturers until June 2018 to remove partially hydrogenated oils (PHOs) from their products after concluding that the oils are not so-called GRAS, or generally recognized as safe.
"The FDA's action on this major source of artificial trans fat demonstrates the agency's commitment to the heart health of all Americans," said FDA's acting commissioner Stephen Ostroff, M.D., in a statement. "This action is expected to reduce coronary heart disease and prevent thousands of fatal heart attacks every year."
A number of companies already have moved to remove PHOs from processed foods, and FDA estimated that consumption of trans fat plummeted 78 percent between 2003 and 2012. FDA officials partly attribute the declining consumption to a requirement since 2006 that manufacturers include trans fat information on the Nutrition Facts label.
"The eventual elimination of artificial trans fat from the food supply will mean a healthier food supply, fewer heart attacks and heart disease deaths, and a major victory for public health," Michael Jacobson, executive director of the nonprofit Center for Science in the Public Interest, said in a statement. "The final determination made today by the Food and Drug Administration gives companies more than enough time to eliminate the last of the partially hydrogenated oil that is still used in foods like microwave popcorn, biscuits, baked goods, frostings, and margarines."
PHOs have been used since the 1950s to improve processed foods' shelf life, Susan Mayne, Ph.D., director of FDA's Center for Food Safety and Applied Nutrition, wrote in a blog. According to FDA, the Institute of Medicine recommends consumers ingest as little trans fat as possible.
In three years, consumers may not have the option to disregard such advice. The use of PHOs in processed foods will be prohibited unless FDA approves them as a food additive. The Grocery Manufacturers Association (GMA) indicated it has plans to file a food additive petition with FDA.
"GMA's food additive petition to FDA will show that the presence of trans fat from the proposed low-level uses of partially hydrogenated oils (PHOs) is as safe as the naturally occurring trans fat present in the normal diet," the Washington, D.C.-based trade association said in a statement. "Food and beverage companies have already voluntarily lowered the amount of trans fat added to food products by more than 86 percent and will continue lowering PHO use in foods."
Dennis Keefe, Ph.D., director of FDA's Office of Food Additive Safety, told reporters during a press call that the standard for approving a food additive petition is a showing that a substance has a "reasonable certainty of no harm." "We would expect if we were to have a successful food additive petition, there would be some use of PHOs … in the food supply," Keefe said.
Meeting the food additive standard may prove challenging for the food industry in light of FDA's GRAS determination. Susan Mayne, Ph.D., director of FDA's Center for Food Safety and Applied Nutrition, referenced a "large body of evidence that these [PHOs] are risk factors for heart disease."
"This is a significant impact in terms of public health," she said during the press call.
Foods today can be labeled as having zero grams of trans fat if they contain less than 0.5 grams of trans fat per serving, including PHOs. Keefe said other sources of trans fat are naturally occurring.
Michael Taylor, FDA's deputy commissioner for Foods and Veterinary Medicine, said an analysis showed the benefits of the final regulation far outweighed the costs to industry. A lawmaker on Capitol Hill hailed the move.
"We have known for some time that trans fats pose harmful and sometimes deadly dangers to Americans consuming foods with these unsafe ingredients," Sen. Richard Blumenthal, a Democrat from Connecticut, said in a statement. "This necessary, sensible action will provide tremendous benefits to public health. Keeping trans fats out of our food will save lives and make future generations healthier."
In 2013, FDA began the process to remove trans fat from the market through its preliminary determination that PHOs are not GRAS. Taylor said FDA received more than 6,000 comments on the proposed rule.
"This action will ultimately allow all of us to enjoy safer foods and healthier lives," Mayne wrote in her blog.
Erik Olson, director of the Health and Environment Program at the Natural Resources Defense Council (NRDC), said FDA's decision "is the right one to protect public health and is long overdue."
But he called for the agency to review other substances in food that have been self-affirmed as GRAS. Last year, the NRDC issued a report that questioned the adequacy of the GRAS system.
"FDA should do its own safety reviews of these chemicals and provide more transparency so the public can learn whether we are eating potentially harmful chemicals, and what actions the agency is taking to make sure that our food is safe," Olson said in a statement.
Subscribe and receive the latest insights on the healthy food and beverage industry.
Join 47,000+ members. Yes, it's completely free.
You May Also Like
---