FDA Concludes Genetically Modified Apples, Potatoes Are Safe
FDA Concludes Genetically Modified Apples, Potatoes Are Safe
The safety evaluation moves Okanagan Specialty Fruits, Inc. (OSF) one step closer to commercialization of its Granny Smith and Golden Delicious varieties of apples.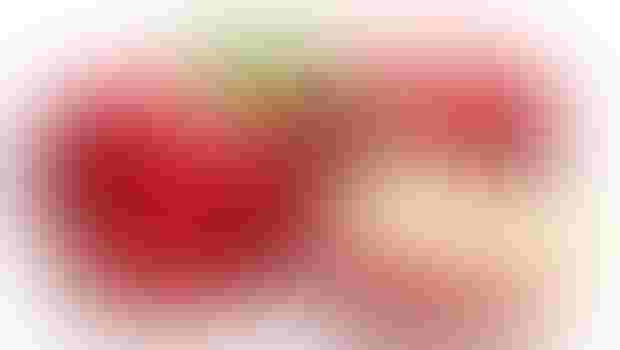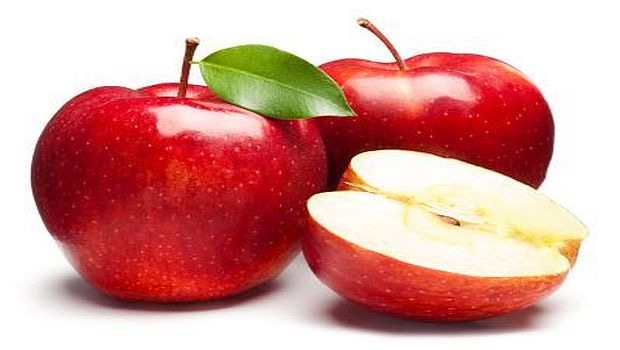 The U.S. Food and Drug Administration (FDA) recently concluded eight varieties of genetically engineered (GE) potatoes and apples are as nutritious and safe as their traditional counterparts.
On Friday, FDA completed its evaluation for two varieties of apples and six varieties of potatoes, according to an FDA news release.
The safety evaluation moves Okanagan Specialty Fruits, Inc. (OSF) one step closer to commercialization of its Granny Smith and Golden Delicious varieties of apples, which have been engineered to reduce levels of enzymes that cause the fruit to brown. OSF on Friday announced that the Canadian Food Inspection Agency and Health Canada reached the same conclusion as FDA.
In a statement on its website, Health Canada said it determined "changes made to the apple did not pose a greater risk to human health than apples currently available on the Canadian market."
"In addition, Health Canada also concluded that the Arctic apple would have no impact on allergies, and that there are no differences in the nutritional value of the Arctic apple compared to other traditional apple varieties available for consumption," the agency stated.
In February, an agency within the U.S. Department of Agriculture (USDA) announced its decision to deregulate OSF's varieties, which are known as Arctic Apples. The grower estimates the genetically engineered fruit will be available late next year in small quantities, although OSF founder and president Neal Carter has said will be a number of years before the non-browning apples are widely distributed.
OSF and J.R. Simplot Company, which has engineered potatoes to produce less acrylamide and reduce the formation of black spot bruises, submitted to FDA a summary of their safety and nutritional assessments under a voluntary consultation process.
"The consultation process includes a review of information provided by a company about the nature of the molecular changes and the nutritional composition of the food compared to traditionally bred varieties," said Dennis Keefe, director of FDA's Office of Food Additive Safety, in a statement. "This case-by-case safety evaluation ensures that food safety issues are resolved prior to commercial distribution."
Simplot said Friday in a news release that it expected the three Innate potato varieties will be available in limited quantities beginning in 2015 in the fresh and fresh-cut markets. USDA recently deregulated the GE varieties, according to the company.
"The Innate potato is the most promising advancement in the potato industry I've seen in my 30 years studying agriculture," said David S. Douches with the Department of Crop and Soil Sciences at Michigan State University who has implemented field trials of Innate, in Simplot's press release. "This potato delivers significant health and sustainability benefits, all by using the potato's own DNA. Such advancements haven't been possible using traditional breeding."
GE foods have been on the market for roughly 20 years, according to an FDA update explaining its role regulating such foods. A number of crops including cotton, soybeans and corn have been genetically engineered to withstand herbicides and defend against pests. Although FDA said foods derived from GE plants must meet the same safety requirements as foods derived from conventional plants, consumer advocates and others still question the impact of genetic engineering on human health and the environment.
Responding to FDA's announcement Friday, the Center for Science in the Public Interest (CSPI) called for a more rigorous process to examine GE foods.
"No regulatory process should have to rely on the voluntary acquiescence by the regulated party. Congress should pass legislation that requires new biotech crops to undergo a rigorous and mandatory approval process before foods made from those crops reach the marketplace," CSPI Biotechnology Director Gregory Jaffe said in a statement.
"Such a system would give consumers much greater confidence that all genetically engineered products have been independently reviewed and found to be safe," Jaffe added.
Subscribe and receive the latest insights on the healthy food and beverage industry.
Join 47,000+ members. Yes, it's completely free.
You May Also Like
---