FDA Commissioner Gottlieb resigns
FDA Commissioner Gottlieb resigns
After two years leading FDA, Scott Gottlieb will leave the agency next month.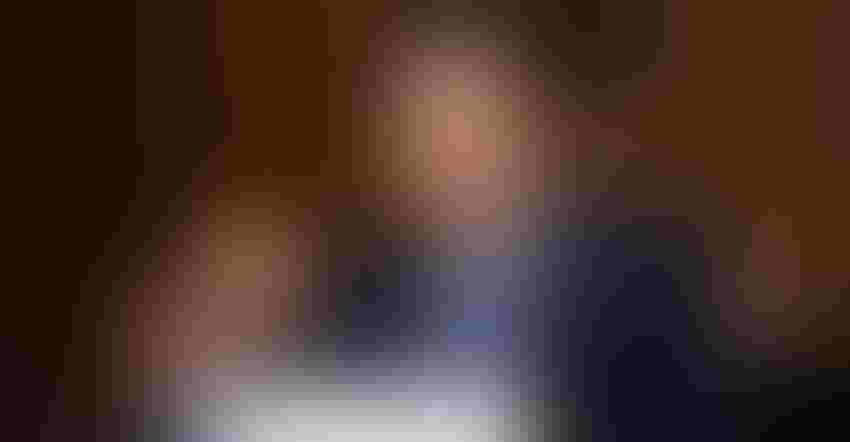 Scott Gottlieb
Zach Gibson/GettyImages
FDA Commissioner Scott Gottlieb, M.D., has resigned and will leave his post next month after almost two years at the helm. The move was a surprise, given he tweeted just two months ago that rumors of his departure were not true and he was determined to lead the agency through challenging regulatory issues.
The public health agency has taken aim at the opioid crisis, teen vaping and, most recently, dietary supplement regulation.
"I want to be very clear - I'm not leaving," he tweeted, on Jan. 3, 2019. "We've got a lot important policy we'll advance this year. I look forward to sharing my 2019 strategic roadmap soon."
However, Gottlieb tweeted this afternoon, "I'm immensely grateful for the opportunity to help lead this wonderful agency, for the support of my colleagues, for the public health goals we advanced together, and the strong support of @SecAzar and @realDonaldTrump - This has been a wonderful journey and parting is very hard."
Gottlieb only said he was leaving, effective one month from today, to spend more time with family, whom reside in Connecticut, while Gottlieb works at FDA in the Washington D.C. area. According to the Washington Post, which broke the story, White House officials assured the move was not initiated by President Trump.
In a statement released online, Department of Health and Human Services Secretary Alex Azar praised Gottlieb as a "public health leader, aggressive advocate for American patients, and passionate promoter of innovation." Azar said he would personally miss working with Gottlieb on policy. "The public health of our country is better off for the work Scott and the entire FDA team have done over the last two years."
Gottlieb is most known for his efforts to lower drug prices, protect youth from e-cigarettes or vaping, and find solutions to curb the opioid crisis. However, he just recently announced potential big changes to how the agency regulates dietary supplements, which included positive statements about the value of dietary supplements and the responsible industry's suffering a spate of bad actors. He also stated in a recent congressional hearing that he was deeply focused on the issue of a pathway for non-prescription CBD (cannabidiol) products and was willing to work with Congress on a legislative solution, if needed. He also said the agency was planning to hold a public meeting in April to discuss a potential rulemaking to allow sales of CBD foods and dietary supplements. 
"CRN has been encouraged by Commissioner Gottlieb's willingness to collaborate with responsible players in the dietary supplement industry and his acknowledgment of the value of dietary supplements in supporting Americans' health and wellness," said the Council for Responsible Nutrition (CRN) in a statement following Gottlieb's resignation. "As noted in our statement last month, Dr. Gottlieb acknowledged that supplements play an important role as 'we strive to stay healthy,' and have 'become a routine part of the American lifestyle.'"
The Natural Products Association (NPA) also issued a statement, commending Gottlieb for his service, but also looking ahead to the transition at the agency.
"The U.S. has the safest nutritional supplements in the world because of collaborative efforts between our industry and federal regulators, and we are confident that collaboration will continue under new leadership," said Dan Fabricant, Ph.D., president and CEO of NPA.
On who might take Gottlieb's place, Fabricant said: "We urge President Trump to consider a new leader for the FDA that will use the agency's enforcement powers to get tough on bad actors and lead on new areas like cannabidiol and other promising natural products."
Added Fabricant: "A lot of ideas were put in motion on trade, NDI [new dietary ingredient] intellectual property protection, and NDI enforcement, and we need a partner in government who can help bring those home for consumers and small businesses."
The Consumer Healthcare Products Association (CHPA) lauded Gottlieb for advocating consumer access to safe and reliable self-care options, including over-the-counter (OTC) medicines and dietary supplements.
"His tenure at FDA has been marked by tremendous progress on modernizing the regulatory framework for OTC medicines and beginning similar work for dietary supplements," said Scott Melville, president and CEO of CHPA, in a statement. "Gottlieb effectively brought his previous experience as a physician, former FDA staffer, clinical researcher, and cancer survivor to the agency, creating strong, innovative plans to advance public health."
Subscribe and receive the latest insights on the healthy food and beverage industry.
Join 47,000+ members. Yes, it's completely free.
You May Also Like
---