FDA: CBD marketers selling unapproved drugs
FDA: CBD marketers selling unapproved drugs
FDA has not issued an opinion or guidance on the issue of whether CBD can be marketed as a supplement.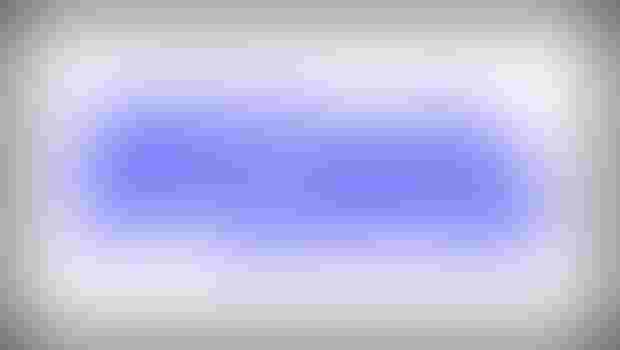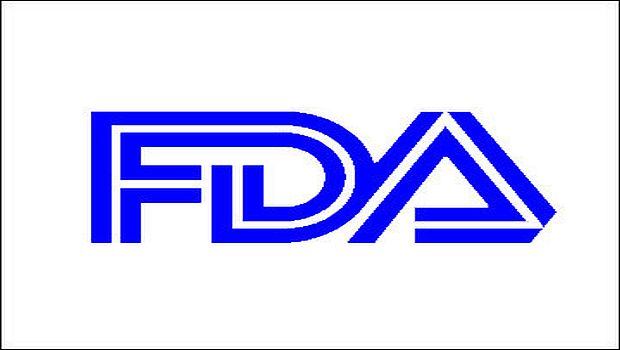 FDA is cracking down on marketers of cannabidiol or CBD, a hemp-based substance.
Last month, the public health agency advised six companies in warning letters that statements on websites, social media and product labels establish the products are intended to treat diseases, which rendered them unapproved new human or animal drugs. FDA tested the products and found seven of them didn't even contain the chemicals that are found within the Cannabis sativa plant: cannabinoids.
"It is important to note that these products are not approved by FDA for the diagnosis, cure, mitigation, treatment, or prevention of any disease, and often they do not even contain the ingredients found on the label," FDA stated on a website announcing the issuance of the warning letters. "Consumers should beware purchasing and using any such products."

Warning letters were submitted to Canna Companion, LLC, Canna-Pet, LLC, CBD Life Holdings LLC (doing business as Ultra CBD), Natural Organic Solutions and Twin Fall Bio Tech, LLC. A representative for Canna Companion said in an emailed statement to Natural Products INSIDER, "We are working closely with the FDA to fix the issue."
"Our website quoted authoritive sources such as the National Library of Medicine and accredited journals from around the world. Apparently according to the FDA this made our hemp supplement a new medicine," Natural Organic Solutions, whose website was reviewed by FDA, said in an emailed statement. "We have reworked the content on our site to reference research outside the scope of our marketing pages."
"It is important that the public have access to research materials so that they can make informed decisions on the supplements that they choose," the company added. "We take our responsibility very seriously as a company to be compliant in every way with the laws of each state and that of the federal government."
None of the other three companies responded to requests for comment. Hemp Oil Care, whose domain name recently expired, also received a warning letter.

FDA referenced statements that cited CBD's ability to reduce symptoms associated with cancer, potentially treat schizophrenia, fight psychosis disorders and depression, strengthen bones, and treat a variety of other disorders.
"[S]tudies have found CBD to possess the following medical properties: … Antipsychotic – combats psychosis disorders…combats neurodegenerative disorders … Anti-tumoral – combats tumor and cancer cells …combats…depression disorders," FDA quoted Ultra CBD's website.
CBD's legal status
As medical and recreational marijuana laws have swept the nation, Americans have become increasingly interested in CBD, which has shown promise in such areas as treating severe forms of epilepsy and whose concentration of the psychoactive ingredient THC is typically low.
Just this week, the University of Alabama at Birmingham said it launched two CBD oil studies to treat severe, intractable seizures. An adult study at UAB and a pediatric study at Children's of Alabama were authorized last year by the state legislature.
In spite of the ongoing research, the Drug Enforcement Administration (DEA) considers CBD a marijuana derivative and Schedule I drug that is being illegally marketed in violation of the Controlled Substances Act (CSA) and Federal Food, Drug, and Cosmetic Act (FDCA).
"Because it is illicitly produced by clandestine manufacturers, its actual content is uncertain and will vary depending on the source of the material," DEA said last year in a statement.
Eleven states authorize the use of CBD for medical reasons, according to the National Conference of State Legislatures. Those states are Alabama, Florida, Iowa, Kentucky, Mississippi, Missouri, North Carolina, South Carolina, Tennessee, Utah, and Wisconsin, the organization said.
Colorado, where recreational marijuana is legal, has attracted parents who have sought to relieve their children's seizures, as reported in a multi-part series by the Denver Post.
In 2013, CannaVest Corp.—a publicly held manufacturer and supplier of CBD oil—obtained a public letter from a Colorado attorney Robert Hoban, who argued CBD contained in industrial hemp oil is legal.
"The sale, production and distribution of CBD oil/products derived from imported raw material industrial hemp is not a violation of the CSA [Controlled Substances Act]," Hoban declared in a 12-page legal opinion.
In the warning letters, FDA did not squarely address CBD's legal status. It simply reiterated its view that the companies were promoting the products for conditions that caused them to be unapproved new drugs in violation of the FDCA.

As it typical, FDA gave each CBD marketer 15 days to notify it regarding steps the business is taking to cure the alleged violations.
"Failure to promptly correct these violations may result in legal action without further notice, including, without limitation, seizure and injunction," FDA warned Hemp Oil Care.
CBD as dietary supplement
Some companies have expressed interest in marketing CBD as a dietary supplement.
FDA has not issued an opinion or guidance on the issue of whether CBD can be marketed as a supplement, "but reserves the right to take action when appropriate to preserve and protect the public health," FDA spokesman Jeff Ventura said Friday.
Whether CBD—a substance found in hemp—could be considered a grandfathered ingredient under the Dietary Supplement Health and Education Act of 1994 (DSHEA) turns on "whether or not CBD was present in the food supply in a form not chemically altered," said Marc Ullman, a New York supplement lawyer who is working with a company that markets CBD products.
"It's an issue that we are concerned with," he said in a phone interview.
FDA does not keep an authoritative list of grandfathered ingredients under DSHEA.  
If the criteria Ullman referenced above was not satisfied, a company seeking to market a dietary supplement containing CBD would have to submit a premarket new dietary ingredient (NDI) notification to FDA at least 75 days before introducing the product into interstate commerce and present research showing the ingredient is reasonably expected to be safe, according to 2011 FDA guidance.
Such a notification, however, would be complicated by the fact that FDA has authorized investigational new drug (IND) programs for CBD. GW Pharmaceuticals plc is researching the use of a CBD drug known as Epidiolex to treat a rare form of childhood epilepsy known as Dravet syndrome.
"If there is an IND in place on a substance before it is present in the food supply the substance is not eligible to be added to food absent an express regulation from FDA," Ullman explained.
Ullman said there has been no such CBD regulation.
"The general rule is that an article that has been authorized for investigation as a new drug or as a biologic before being marketed as a food or as a dietary supplement cannot be marketed as a dietary supplement if substantial clinical investigations of the article have begun and the existence of such investigations has been made public," FDA explained in the 2011 NDI guidance.
FDA can carve out an exception through a regulation, as Ullman said and the 2011 guidance notes. A citizen petition would need to be filed in order to request such a regulation, and the agency would have to find the use of the article in a dietary supplement would be lawful, according to the guidance.
For more information on hemp and CBD, check out Natural Products Insider's two-part video series, which was underwritten by CannaVest Corp.
Subscribe and receive the latest insights on the health and nutrition industry.
Join 37,000+ members. Yes, it's completely free.
You May Also Like
---