FDA Approves CBD Medicine, Signals Enforcement Priorities Against Unapproved Products
FDA Approves CBD Medicine, Signals Enforcement Priorities Against Unapproved Products
FDA on Monday announced approval of a cannabidiol (CBD)-based drug derived from marijuana, and its top official said the agency remains concerned over claims that unapproved CBD products can cure or treat diseases like cancer.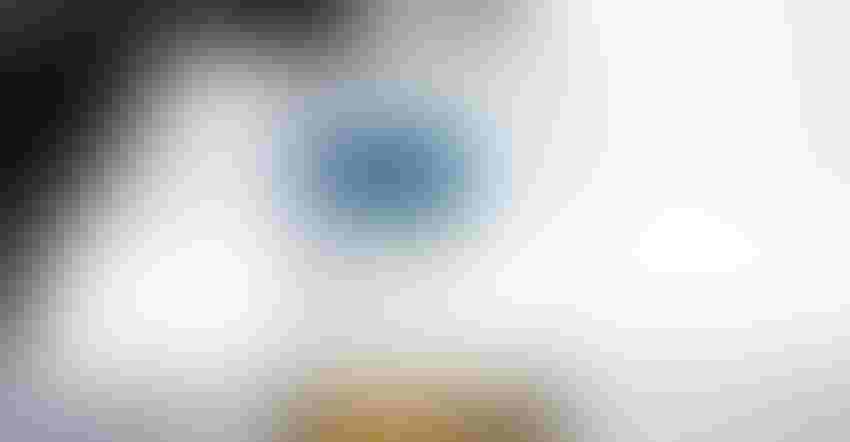 FDA on Monday announced approval of a cannabidiol (CBD)-based drug derived from marijuana, and its top official signaled where the agency will focus its enforcement priorities against companies marketing unapproved CBD products.
Epidiolex, the medicine developed by GW Pharmaceuticals plc, was approved by FDA to treat seizures associated with Lennox-Gastaut syndrome and Dravet syndrome in patients at least two years old. Many parents who have children suffering from certain forms of epilepsy have turned to CBD, but the federal government has largely considered CBD a Schedule I controlled substance, or marijuana derivative, with no acceptable medical use—until now.
Justin Gover, GW's chief executive officer, described FDA approval of Epidiolex as "a historic milestone, offering patients and their families the first and only FDA-approved CBD medicine to treat two severe, childhood-onset epilepsies."
"This approval is the culmination of GW's many years of partnership with patients, their families, and physicians in the epilepsy community to develop a much needed, novel medicine," he said in a press release. "These patients deserve and will soon have access to a cannabinoid medicine that has been thoroughly studied in clinical trials, manufactured to assure quality and consistency, and available by prescription under a physician's care."
During a conference call with reporters, Douglas Throckmorton, M.D, an FDA official, confirmed the Drug Enforcement Administration (DEA) will need to reschedule CBD into one of the schedules other than Schedule I under the Controlled Substances Act. Barbara Carreno, an DEA spokeswoman, did not immediately respond to a request for comment on the process and timing for such action, though Throckmorton said FDA wanted to get Epidiolex available to patients "as quickly as we possibly can."
"This approval serves as a reminder that advancing sound development programs that properly evaluate active ingredients contained in marijuana can lead to important medical therapies," FDA Commissioner Scott Gottlieb, M.D., said in a news release. "And, the FDA is committed to this kind of careful scientific research and drug development. Controlled clinical trials testing the safety and efficacy of a drug, along with careful review through the FDA's drug approval process, is the most appropriate way to bring marijuana-derived treatments to patients."
FDA Concerned with Unproven Medical Claims for CBD
Meanwhile, FDA remains "concerned about the proliferation and illegal marketing of unapproved CBD-containing products with unproven medical claims," Gottlieb said in a separate statement. "The promotion and use of these unapproved products may keep some patients from accessing appropriate, recognized therapies to treat serious and even fatal diseases."
Companies selling CBD in different formulations, and targeted by FDA in enforcement actions, "have claimed that various CBD products could be used to treat or cure serious diseases such as cancer with no scientific evidence to support such claims," Gottlieb added. "We'll continue to take action when we see the illegal marketing of CBD-containing products with unproven medical claims."
Unapproved CBD products, Throckmorton told reporters, haven't demonstrated evidence of effectiveness or safety. He also said FDA is "concerned about the lot to lot variability" that may occur in such products.
Beginning in 2015, FDA has opined on its website and in subsequent warning letters that CBD cannot be lawfully sold in a dietary supplement because, in part, it was the subject of substantial clinical investigations by GW that were made public.
Asked by a reporter on the conference call whether FDA approval of Epidiolex, and DEA's anticipated rescheduling of CBD, would lead to the compound being acceptable for sale in a dietary supplement, Throckmorton answered in the negative.
He referenced FDA's website where it describes its basis for concluding CBD is excluded from the definition of a dietary supplement.
"I don't think that this action is going to change any of those conclusions," Throckmorton said.
Another journalist noted enforcement actions against companies selling CBD have been constrained to warning letters, and he asked whether the agency expected a more aggressive crackdown.
Depending on a company's response to a warning letter, the agency could follow up with other actions like an injunction, Gottlieb noted on the conference call with reporters.
"There's a toolbox of enforcement actions and steps that we can take," he responded. "A warning letter is typically the first step that we would take when we have a specific health concern."
Rend Al-Mondhiry is senior counsel to the law firm Amin Talati Upadhye LLP and an expert on dietary supplement regulations. She said FDA and its commissioner made clear that from the standpoint of enforcement, FDA is focused on CBD products that put "consumers at risk."
"To the extent that companies are making disease claims, it appears that those would be a high enforcement priority for FDA, even outside the CBD context," she said Monday in a brief phone interview.
The lawyer added, "I don't know that this is a signal that there's going to be a new wave of enforcement action. I think that remains to be seen, and FDA will decide based on its resources."
Al-Mondhiry recommended companies review their marketing claims and the safety of their products.
Putting consumers at risk by, for example, failing to follow GMPs (good manufacturing practices), she said, "would obviously be another trigger for FDA to target a company."
FDA's approval of Epidiolex is unlikely to resolve all the complexities and disagreements over the legality of CBD products, including those derived from hemp.
Jonathan Miller is a lawyer in Lexington, Kentucky with Frost Brown Todd LLC, and he serves as general counsel to the U.S. Hemp Roundtable, a coalition of dozens of hemp companies.
He asserted "Epidiolex's approval has no legal impact on the sale of hemp-derived CBD."
"All of the FDA's focus on 'unproven medical claims' is a good thing as the Roundtable agrees with the FDA that hemp-derived CBD products sold at retail should not be marketed with disease-remediation claims," Miller said in an email.
Geoff Whaling, chairman of the National Hemp Association, said Gottlieb's "comments reference 'marijuana' and not the essential oil extracted from the hemp crop."
"CBD from hemp has been legally authorized, under certain conditions and state permits, via the 2014 Farm Bill," he said in a statement distributed to his association's stakeholders.  
Whaling nonetheless acknowledged "DEA does not see a difference between hemp and marijuana and consider extract(s) from both a controlled substance." The Hemp Industries Association and others challenged a rule adopted by DEA that treats CBD as a marijuana extract, but the petition was denied. Legislation in the U.S. Senate would remove hemp—including cannabinoids and extracts—from the definition of a controlled substance.
"Given that the FDA's approval of Epidiolex raises the visibility of CBD products, it is even more critical that Congress passes the Hemp Farming Act to permanently establish hemp and hemp-derived products as agricultural commodities," Whaling asserted, "removing them from the purview of the Controlled Substances Act."
Subscribe and receive the latest insights on the healthy food and beverage industry.
Join 47,000+ members. Yes, it's completely free.
You May Also Like
---