FDA advises consumers to not use "Rhino" male enhancement products
FDA advises consumers to not use "Rhino" male enhancement products
FDA is warning consumers to avoid male enhancement products named "Rhino" that contain concealed drug ingredients and are associated with an increasing number of reported health issues.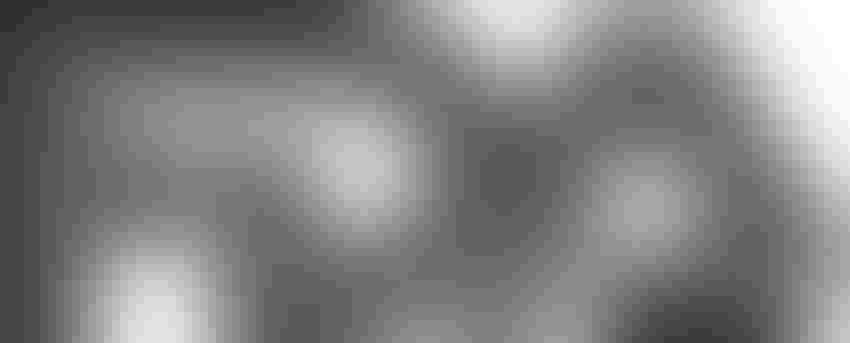 FDA is warning consumers to avoid male enhancement products named "Rhino" that contain concealed drug ingredients and are associated with an increasing number of reported health issues.
The Rhino products, which FDA said continue to be sold at gas stations and convenience stories and through websites such as Amazon and eBay, reflect FDA's challenge in deterring the sale of products containing undeclared drug ingredients but fraudulently marketed as "dietary supplements."
Amazon and eBay did not immediately respond to requests for comment.
More recently, the Rhino products have been discovered in international mail shipments to the United States, FDA announced Tuesday in a news release.
Since 2007, FDA disclosed, it has identified more than 25 products marketed with variations of the name "Rhino" that contained one or more hidden drug ingredients.
These products, the public health agency explained, contain undeclared ingredients that are the same as, or are structurally similar to, active ingredients found in FDA-approved prescription drugs used to treat erectile dysfunction, including sildenafil and/or tadalafil, the active ingredients in Viagra and Cialis, respectively.
"The FDA has received reports of people experiencing chest pain, severe headaches and prolonged erections after taking a Rhino product that led to surgical intervention and hospitalization due to extreme drops in blood pressure," the news release stated.
Platinum Rhino 25000, Krazzy Rhino 25000 and Gold Rhino 25000 are among the names being marketed in products often sold in single-serving package sizes, according to FDA.
"Over the past few years, the FDA has been combatting the retail sale of male enhancement drug products that are frequently misrepresented as dietary supplements and that contain hidden and potentially harmful active drug ingredients," said Donald D. Ashley, director of the Office of Compliance in FDA's Center for Drug Evaluation and Research, in a statement. "Distributing unapproved drugs, disguised as supplements, places the U.S. public health at risk. We remain vigilant in our efforts to protect the American public from the sale of these potentially dangerous products."
Since 2015, FDA revealed, its Office of Criminal Investigations has been investigating a South Korean national residing in the Los Angeles area for smuggling raw materials, producing Rhino capsules and distributing the products throughout the United States. The case led to an indictment, which the U.S. Department of Justice is prosecuting, FDA added.
FDA continues to identify hidden active drug ingredients in products misrepresented as dietary supplements and promoted for sexual enhancement, weight loss, bodybuilding and/or pain relief.
For years, leaders of trade groups representing the dietary supplement industry have encouraged FDA to criminally prosecute marketers of drug-laced products fraudulently marketed as dietary supplements, such as the Rhino products identified by FDA.
Loren Israelsen, president of the United Natural Products Alliance (UNPA), said addressing the issue of "spiked ingredients" is a growing priority for the industry, and it's one he said his organization will focus on in 2019.
"Over the past decade, the FDA has posted on its website hundreds of public warnings and recall announcements related to these types of fraudulent products," FDA stated.
While FDA's tainted products database can help consumers detect some potentially harmful products, the agency cautioned it is "unable to test and identify all products marketed as dietary supplements that have potentially harmful hidden ingredients.
"Even if a product is not included in the list, consumers should be cautious about using certain products, especially those promoted for sexual enhancement, weight loss, bodybuilding and/or pain relief," FDA advised. "Consumers should also be on alert for products that offer immediate or quick results and that sound too good to be true. The FDA is committed to protecting consumers by identifying and removing these potentially dangerous products from the market. However, it is not possible for the agency to test and identify all tainted products."
If a consumer is using or considering using any product marketed as a dietary supplement, FDA recommends he/she:
•         Talk to his/her health care practitioner first, as ingredients in dietary supplements may interact with medications you are taking or with other dietary supplements.
•         Use common sense. Claims that sound too good to be true probably are; search for information using noncommercial sites rather than depending on information provided by sellers.
•         Report any reactions, adverse events, or other concerns about a product to the FDA and to the product's manufacturer so we can take action to protect the public from any unsafe products.
The agency encouraged consumers to report information through its MedWatch Safety Information program if they suffer an adverse health effect possibly related to a dietary supplement or find defects in the quality or safety of a supplement.
Subscribe and receive the latest insights on the healthy food and beverage industry.
Join 47,000+ members. Yes, it's completely free.
You May Also Like
---