F&B News: Kellogg, FONA, Ardent Mills Share New Accomplishments
F&B News: Kellogg, FONA, Ardent Mills Share New Accomplishments
Kellogg, FONA International, Ardent Mills, SaltWorks, Sethness,  Steviva Ingredients make food and beverage news.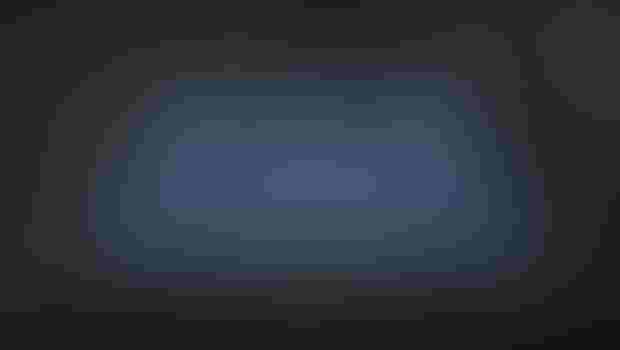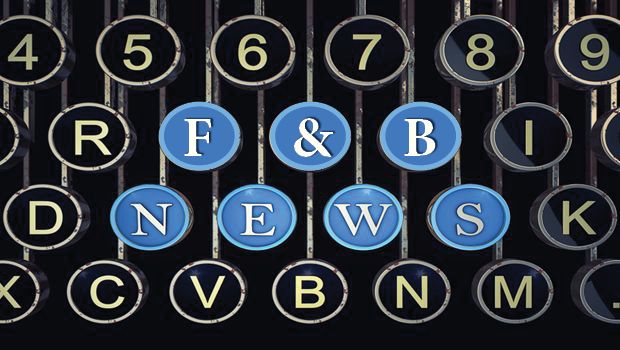 Mergers & Acquisitions
Takasago International Corporation announced the expansion of its Natural Material Portfolio through the acquisition of US-based Centre Ingredient Technology, Inc. (CIT). CIT produces natural flavor and fragrance ingredients using its unique biotechnology manufacturing processes. CIT also supplies specialty ingredients for the food, beverage and cosmetics industries; it is anticipated that CIT will contribute to the future of the Takasago Group as it will be designated the development center for new Natural Ingredients.
Ardent Mills has joined Field to Market: The Alliance for Sustainable Agriculture as an associate member. As a leading multi-stakeholder initiative, Field to Market is working to unite the agricultural supply chain in defining, measuring and advancing sustainability in U.S. food, fiber and fuel production.
Berjé Inc., a global leader and distributor of essential oils and aromatic chemicals, acquired CEssence Switzerland, a family-owned producer and distributor of Cognac Oils. Berjé already has begun production of the oil following the acquisition and will serve as the producer and distributor of the Cognac Oils, which are used primarily to provide a dry, wine like, and slightly fruity note in flavors and fragrances.  
Personnel, Awards, Business Ops
In 2013, The Kellogg Co. launched Breakfasts for Better Days – a global signature cause with a commitment to provide 1 billion servings of cereal and snacks to families in need around the world by the end of 2016. Three years later, Kellogg's has exceeded that commitment early. This work includes support for critical school breakfast programs in more than 30 countries across the Europe, Latin America, Asia Pacific, Canada and the United States. Kellogg's has provided more than 1.4 billion servings of cereal and snacks to those who need it most since the launch of Breakfasts for Better Days.
FONA International hired 30-year industry veteran Manon Daoust as vice president, Beverage Business Unit. Manon is no stranger to FONA, having worked for the company from 2004 to 2012 starting as senior account executive, then business industry manager and finally as sales director. Manon will use her 30 years' experience in the food and nutritional industry to lead strategic planning efforts for FONA's Beverage Unit and foster growth for the company.
In other news, BrandHive marks 2016 as its 20th anniversary.  BrandHive began operations in 1996 as the Integrated Marketing Group (IMG) when Jeff Hilton and Matt Aller, the agency's co-founders, recognized the potential for providing integrated branding and business consulting services for health-focused natural consumer packaged goods and raw ingredient companies.
In response to increased consumer interest in health and environmental consciousness, Steviva Ingredients has partnered with farmers in Brazil to produce BraziliaSweet® RA95 and BraziliaSweet® 95-60 stevia extracts. The newest additions to the company's portfolio of clean-label sugar reduction products are harvested from ethically sourced, identity-preserved stevia plants that are cultivated in a single location in Brazil.
SaltWorks® successfully achieved SQF Level 2 certification with the highest possible rating of Excellent. Certification followed an intensive multi-day audit, conducted by NSF International last fall, which verified SaltWorks' commitment to safety and quality meets the rigorous requirements of the Safe Quality Foods (SQF) Program and establishes that a strict food-safety control process has been successfully implemented at SaltWorks' state-of-the-art, custom-built salt processing facility located just outside of Seattle.
As part of its ongoing campaign to offer Non-GMO Project Verified products to its customers, Sethness Products Company announced that 11 of its caramel colors and caramelized sugar syrups are now verified by the Non-GMO Project. Sethness' Non-GMO Project Verified products are produced in compliance with the Non-GMO Project Standard, which means Sethness must follow rigorous best practices for GMO avoidance, including segregation and traceability to prevent contamination.
The International Foodservice Manufacturers Association (IFMA) recently named Bob Corscadden, vice president marketing & innovation at the Kellogg Company, to the association's 2016 Board of Directors. As a member of IFMA's Board of Directors, Corscadden will help the association set its strategic direction and lead in its efforts to achieve long-term goals.
The Culinary Institute of Canada at Holland College, Griffith Foods (ON), and Canada's Smartest Kitchen are launching a Certified Culinary Scientist ® (CCS) examination preparatory program in May 2016. This unique offering is a blend of online and face-to-face training designed to help food scientists and product development professionals merge the complimentary disciplines of culinary arts and food science.
The AOAC Research Institute (AOAC-RI) has approved a method extension of Performance Tested Method℠ #030502 to include the latest DuPont™ BAX® System X5 PCR Assay for Genus Listeria. This approval validates the assay as a reliable method for detecting Listeria species in frankfurters, smoked salmon, spinach and cheese and from environmental surfaces.  "Listeria testing is critical for the food industry – particularly for dairy products, fresh produce and ready-to-eat meats – as an indicator that harmful L. monocytogenes may be present," said Troy Ayers, America's sales leader for Diagnostics, DuPont Nutrition & Health.
KlÖckner Pentaplast earned a high EcoVadis rating, indicating the company's commitment to Corporate Social Responsibility (CSR) throughout its global operations. EcoVadis is an independent rating agency that is widely recognized around the world. KlÖckner Pentaplast's practices rank in the top eight percent of suppliers within the respective industry classification of plastics manufacturing, and in the top 12 percent of over 20,000 suppliers evaluated by EcoVadis.
Subscribe and receive the latest insights on the healthy food and beverage industry.
Join 47,000+ members. Yes, it's completely free.
You May Also Like
---