Experts concerned over unstudied compounds in delta-8 THC products
Experts concerned over unstudied compounds in delta-8 THC products
Some experts are beginning to raise concerns about synthetic compounds in delta-8 THC products that have not been studied to determine whether they are safe or toxic to humans.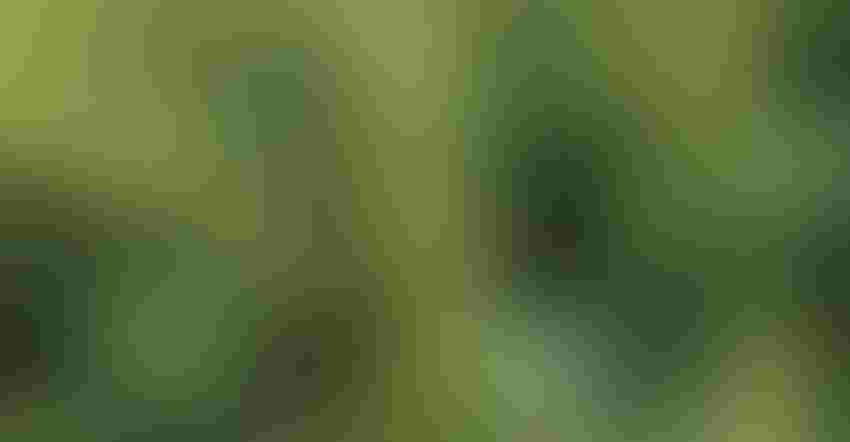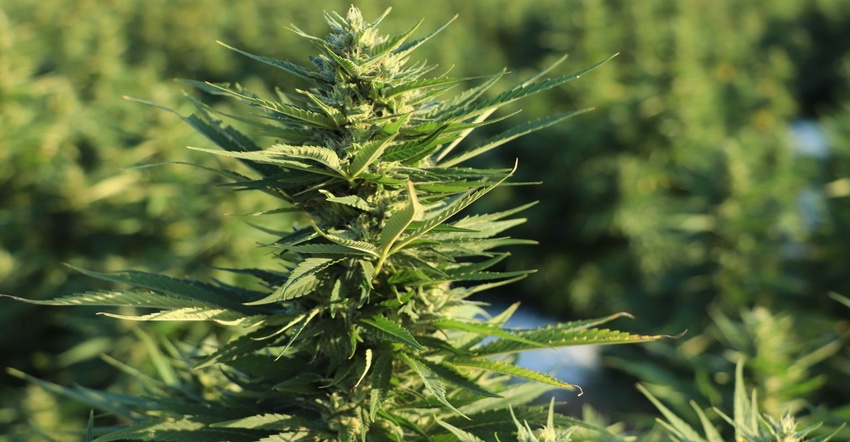 The chief scientific officer of a cannabis testing lab is sounding the alarm over products containing delta-8 THC because he said they contain potentially harmful compounds that have not been studied.
ProVerde Laboratories Founder Chris Hudalla, Ph.D., warned consumers are being used as guinea pigs.
"If you were walking down the street with a family member or a child and you found a pill on the street, would you give it to them?" he asked in an interview. "That's how much we know about these [delta-8 THC] products—what's in them."
The proliferation of delta-8 THC has ignited a debate over how the products should be regulated and whether they are "legal" under U.S. law. Many states have moved to ban the sale of products containing delta-8 THC or regulate them.
Concentration of delta-8 THC
Hudalla said the focus should be on whether the products are safe, and he vigorously contested claims that delta-8 THC is naturally derived from hemp.
It would take 55,000 kilos of biomass to create one kilo of delta-8 THC through natural sources, according to Hudalla. He estimated the wholesale price of delta-8 THC would cost $500 million per kilo, when including processing.
Through an analysis of 18,000 cannabis samples, ProVerde Labs learned 98.5% of them contained no measurable concentrations of delta-8 THC, Hudalla said. Of samples that contained delta-8 THC, the average concentration was .0018%, he shared.
Delta-8 THC is typically low or non-detectable in cannabis samples, researchers disclosed in a 2020 paper published in the peer-reviewed Journal of Natural Products, "Cannabis Inflorescence for Medical Purposes: USP Considerations for Quality Attributes."
Natural v. synthetic debate
No producers of delta-8 THC are extracting it from the hemp plant, according to Hudalla, one of the 16 authors on the above-referenced paper and a member of the USP (U.S. Pharmacopeia) Cannabis Expert Panel. Instead, he described a "synthetic pathway" to convert either delta-9 THC or CBD to delta-8 THC.
Hudalla warned the conversion results in isomers and synthetic reaction by-products not found in nature and that have not been studied for their toxicity to humans.
He referenced a link on ProVerde Labs' website to a chromatogram for a sample of delta-8 THC, identifying peaks marked in red not found in nature.
"Nobody is removing the contaminants or studying them for toxicity," Hudalla declared.
Matthew Guenther is co-founder of the American Cannabinoid Association, which was formed in 2020. He described himself as a chemist with experience explaining the law to scientists. Guenther said he co-founded Industrial Hemp Farms and owns Blume Holdings, under which are two entities in the delta-8 THC market: Delta 8 Science and Bloom Delivery.
According to Guenther in a YouTube video, delta-8 THC generally is naturally derived from the hemp plant through the isolation of CBD.
"When CBD isolate is in an acidic environment, it spontaneously converts into delta-8 THC and it can convert into delta-9 too," he said in an interview.
Guenther added, "All of these compounds are trying to find their most stable form."
Hudalla of ProVerde Labs agreed CBD will convert to delta-8 THC under acidic conditions, but he described the acidic environments to cause such a conversion "far from natural"—requiring the use of hydrochloric acid and sulfuric acid, for example.
"The cannabinoids never find themselves in an acidic environment such that they would convert from CBD to these other isomers," he added. "Putting chemicals in strong acids with catalysts to change their chemical structure is not natural. It can be nothing but synthetic."
Delta-8 THC testing results
ProVerde Labs is not alone in raising concerns about the quality of delta-8 THC products in the U.S. market. For instance, testing results commissioned by the U.S. Cannabis Council (USCC) disclosed delta-8 THC products commonly contain "vastly varying amounts of delta-8 THC," USCC asserted in an executive summary of a report. The results further revealed the delta-8 THC products may contain pesticides, heavy metals and illegal quantities of delta-9 THC, according to the summary.
"The packaging of such products is often misleading or outright false as to the ingredients of the product and its legal status, and often includes unsubstantiated claims about medical or other benefits," USCC added.
Through "small-sample testing of products in their states," some laboratories that are members of the Hemp Industries Association (HIA) have noted "many of the products labeled delta-8 are of low quality and questionable accuracy in terms of labeling," said Jody McGinness, executive director of HIA, via email. "The data is still thin, but anecdotally it's starting to become clear that much, if not most, of what people are smoking and getting a 'high' feeling from is essentially low-quality delta-9."
McGinness noted many labs don't own the equipment to accurately distinguish and measure delta-8 THC.
"When you combine that lack of technical capacity with a proliferation of shady actors possessed of gold rush mentalities, and have them all set loose by a lack of FDA guidance on a mostly confused consumer base, the potential risks to public health become serious," he observed. "And the reality is that it takes a quality facility with exacting standards to produce pure delta-8 in consistent formulations at industrial scale, but there are many smaller ways to do it cheap and dirty."
HIA has been advocating for science-based regulations for hemp cannabinoids that prioritize public safety, McGinness said.
Responsible companies in the hemp cannabinoid market "are building relationships with their customers based on respect and transparency," said McGinness, who described these firms as "highly motivated to clear the market of substandard and fake hemp products by elevating scientific standards and establishing accuracy in labeling."
Impurities 
In a phone interview and follow-up email, the director of dietary supplements and herbal medicines with the 201-year-old USP— Nandakumara Sarma, Ph.D.—shared his concerns about products containing delta-8 THC.
Testing labs have found some products labeled as delta-8 THC contain only about 60% delta-8 THC, according to Sarma. The remaining 40% contain possible impurities consisting of mixtures of isomers and novel synthetic compounds, as well as residual chemicals, he added.
"Products labeled as containing delta-8 have a high probability of being synthetically derived, because it is not generally thought to be economically feasible to extract natural delta-8 THC at the scale present in these products," Sarma said in an emailed statement. "This raises safety and quality concerns related to both identity and purity–given the unknown and untested nature of the synthetic analogs and the remaining compounds."
Guenther of the American Cannabinoid Association said he uses delta-8 THC daily, and it doesn't produce the adverse effects associated with marijuana like paranoia. He added his company, Delta 8 Science, won't sell more than 25 milligrams of delta-8 THC per gummy.
"Above that, honestly you should get a doctor involved," he said.
Guenther did not immediately respond to a follow-up request for comment on safety concerns raised by Hudalla and Sarma.
Hudalla stressed delta-8 THC is not his main concern: It's the other yet-to-be-studied compounds that result from the conversion of CBD to delta-8 THC.
Only recently have consumers been exposed to products containing delta-8 THC "without any knowledge of toxicity," he said. "It's horrifying."
Subscribe and receive the latest insights on the health and nutrition industry.
Join 37,000+ members. Yes, it's completely free.
You May Also Like
---