DSHEA and the elusive line between dietary supplements and drugs
DSHEA and the elusive line between dietary supplements and drugs
Twenty-five years after passage of DSHEA, industry and FDA continue to have disagreements over what qualifies as a dietary supplement.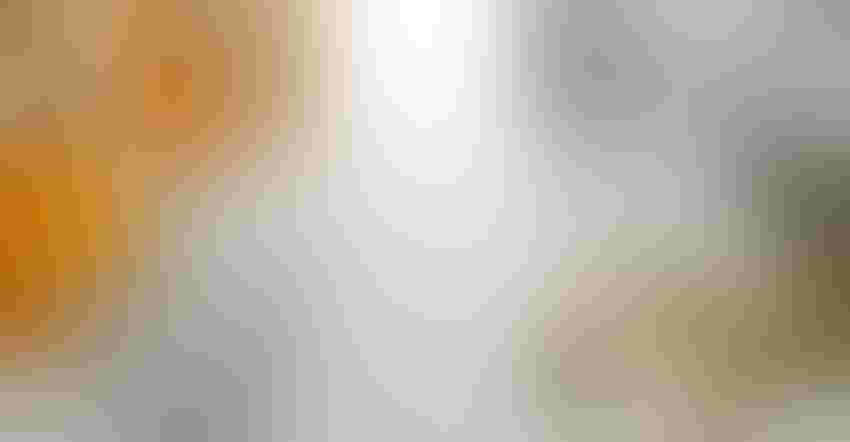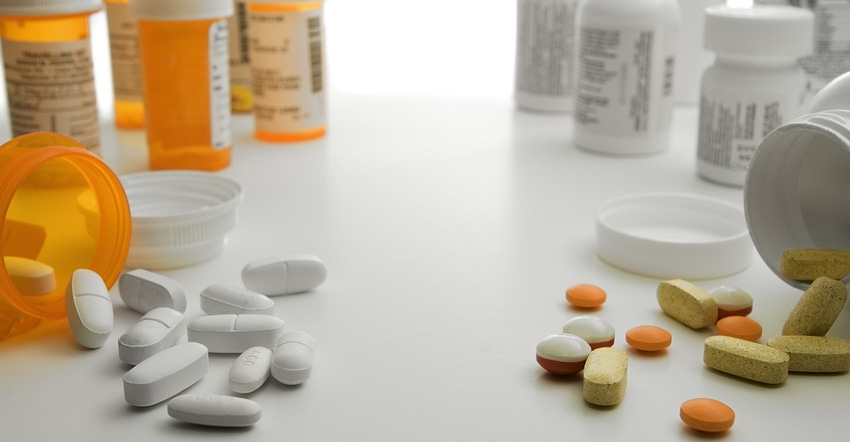 It's been 25 years since landmark legislation ushered in the golden age of dietary supplements. The Dietary Supplement Health and Education Act of 1994 (DSHEA) has assured consumers access to many safe and beneficial products, protected consumers against unsafe and adulterated products, and fostered innovation of new products that promote better health.
However, it seems we have never agreed on what exactly was being legislated. "Dietary supplements" as a category is still ill-defined by DSHEA.
The difficulty in distinguishing dietary supplements from other regulated categories under FDA's jurisdiction certainly predates DSHEA. In the early 1970s, FDA attempted to redefine vitamins that exceeded the recommended dietary allowance (RDA) as drugs. The Proxmire amendment effectively curtailed that effort. In the early 1990s, FDA tried to declare black currant oil a food additive (and its gelatin capsule as the food), until DSHEA ended that folly.
But despite how far we've come, we still haven't defined the boundaries of the category. It's worth considering some of the gray areas that still dog the industry and create uncertainty.
The first issue arises from the definition of a dietary supplement in DSHEA. After enumerating vitamins, minerals, botanicals and amino acids, the law adds a dietary supplement may also be "a dietary substance for use by man to supplement the diet by increasing the total dietary intake." Subsequent to the law's passage, FDA has attempted to insert two extra-statutory limitations. It has interjected the dietary substance must have nutritive value, and further, the dietary substance must have previously been in the diet (under the theory that you can't increase dietary intake from zero).
Neither of these limitations has a basis in the law or legislative history, and either one, if enforced, would exclude numerous ingredients from the market today. Yet the industry and FDA have reached an odd détente on both issues: FDA rarely aggressively enforces its view, and companies have been unwilling to test their position in court to end these extra-statutory restrictions.
Even more problematic for industry is the matter of "synthetic" botanicals, which FDA wants to exclude from the definition of dietary supplements entirely. The statute is silent on this issue. While FDA has expressly recognized synthetic vitamins are permissible under the law, it has taken a decidedly different view of herbs and botanicals, insisting the synthetically-produced versions of an herbal constituent are not legitimate dietary ingredients.
FDA's view is confounding and unreasonable. When manufacturers and consumers alike are concerned about sustainable sourcing of ingredients, the ability to create a bio-identical substance in a lab seems more sensible than harvesting thousands of tons of seaweed from the ocean floor for extraction. CRN has argued the test should be whether the synthetically produced article is both chemically identical and recognized as biologically equivalent by the human body. Meanwhile, FDA chips away at synthetic botanical ingredients.
Then there is the issue of the "exclusionary clause" of DSHEA, which has foreclosed other substances from inclusion as a dietary ingredient. This provision states an article may not be marketed as a dietary supplement if it has previously been sold as a drug, or was the subject of prior substantive clinical investigations, unless the agency, through a rulemaking, determines otherwise. This provision previously limited sales of red yeast rice standardized for its lovastatin, took pyridoxamine out of the supplement category, has been cited as a reason to pull esterified eicosapentaenoic acid (EPA) omega-3s off the market, and most recently is responsible for FDA's objections to CBD.
The "exclusionary clause" is often misinterpreted as precluding the possibility of a substance being both a drug and a dietary supplement. The provision instead sets up a race to market (or more accurately, a race to announce one's clinical investigations). It's a matter of timing and protecting the pharmaceutical industry's investments in new research. That numerous drugs and supplements currently coexist (e.g., vitamins D and B, omega-3s, niacin, prenatal vitamins) illustrates the exclusionary clause did not intend to block all concurrent use of ingredients in both drugs and supplements, depending on their label claims.
What's more, FDA was given the discretion in statute to make exceptions to the general rule that winning the race to market gives the drug a monopoly. This fact further demonstrates DSHEA intended the definition of a dietary supplement to include items that might simultaneously have efficacy as a drug as well as benefits as a supplement.
So if all these questions—nutritional value, prior dietary intake, synthetic origins and concurrent use as a drug—are potentially illegitimate limitations on what can be a dietary supplement, what really defines the term? The answer was also provided in DSHEA. A dietary supplement means a product "intended to supplement the diet" and it may not claim to diagnose, mitigate, treat, cure, or prevent a disease. The most important word here is "intended"—how does the marketer of the product intend the product to be used?
While companies understandably focus on the on-package labeling claims to assure they are staying on the right side of the demarcation between structure/function and disease claims, too many firms forget other communications can also evidence their intent to turn a supplement into a drug. This limitation on dietary supplements spans all classes of trade and avenues of marketing.
FDA can look to any method of communication controlled by the marketer of the product as evidence of the intended use. That includes social media sites and influencer blogs controlled by the marketer, brochures and sales presentations aimed at healthcare practitioners or home shopping parties, and even a marketer's dissemination of clinical studies demonstrating the benefits of the product for treating a specific disease. The true test of what is a dietary supplement is its intended use, however that intent is manifested.
Since the passage of DSHEA, we've witnessed an increasing eagerness by drug companies—and disappointingly, a willingness by FDA to acquiesce—to "disease-ify" everything. If pharmaceuticals are permitted to invent new "diseases" and reclassify normal attributes of aging and other life stages as disease (e.g., acne, cramps from menstruation, normal enlargement of the prostate with age, gradual loss of mental acuity and focus), then supplements will lose what were once structure/function claims to disease claims and lose those ingredients as supplements as well. When pharmaceuticals predictably and routinely deplete nutrients, supplements that replace those depletions shouldn't be reclassified as drugs either.
As we celebrate the silver anniversary of DSHEA, perhaps it's time to call for recognition that health is more than the absence of disease before we lose more ingredients to the drug divide.
Lastly, the difference between drugs and supplements is not what the media portrays. Recently, I read that dietary supplements are "not tested by FDA like drugs are" for the accuracy of their ingredients. The inference is FDA strictly regulates the manufacturing operations of pharmaceuticals to assure their ingredients match labels, but FDA does not have similar authority over supplements.
Of course, FDA imposes GMPs (good manufacturing practices) over both drugs and supplements; both are required by regulation to match ingredient levels to their labels; both are subject to regular facility inspections by FDA personnel; and both must open their manufacturing records for review. The real difference between a supplement and a drug is how it is intended to be used, and how much authority FDA has to evaluate the claimed benefits for the product, not the level of regulatory scrutiny that is accorded to their production lines. While there are certainly differences in GMPs for drugs and supplements, neither are routinely tested by FDA for their ingredient levels, but both are required to be routinely tested by their manufacturers for a whole host of factors related to purity, quality, potency and possible contaminants. 
In summary, despite 25 years of living under DHSEA, there is still no clean demarcation between supplements and drugs. It's not the source that makes a dietary ingredient a dietary ingredient; not the chemical structure; and not FDA's oversight of manufacturing. Intent provides the clearest distinction between the two product categories. And even there, the line is blurred. As we look ahead to the next 25 years, perhaps it's time to address these issues and finally construct a clearer description of what is a dietary supplement.
Learn more about DSHEA from Steve Mister during the "DSHEA @ 25: Legal Reform and the Future of the Law" Workshop on Thursday, Oct. 17 at 9 a.m., at SupplySide West in Las Vegas.
Steve Mister is the president & CEO of the Council for Responsible Nutrition (CRN), a leading trade association for the dietary supplement and functional food industry.
Subscribe and receive the latest insights on the healthy food and beverage industry.
Join 47,000+ members. Yes, it's completely free.
You May Also Like
---