Dr. Low Dog Brings Nutrient Awareness to Capitol Hill
Dr. Low Dog Brings Nutrient Awareness to Capitol Hill
Dietary Supplement Caucus briefing focused on data showing widespread nutrition deficiencies and what this might mean for public health.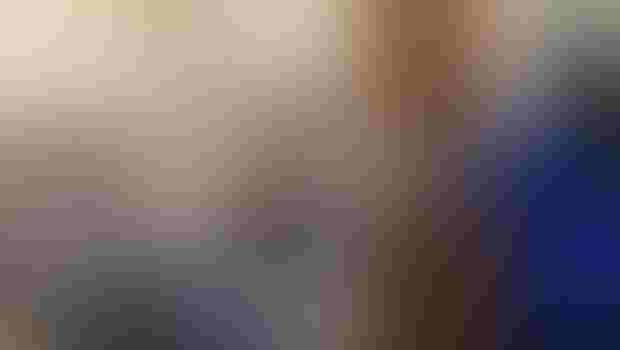 At the latest Dietary Supplement Caucus briefing, held Sept. 9, a roomful of congressional staffers and other attendees were treated to an eye-opening presentation on nutrient deficiency in America by Tieraona Low Dog, M.D., a nationally recognized physician, author and speaker. The educational session featured current data from the Centers for Disease and Prevention (CDC) and offered a blunt view of the nutritional state of the average American, including potential health consequences from ongoing and decreasing intake of key vitamins and minerals.
The briefing, "Life Fortified: A Physician's Case for Dietary Supplements," was hosted by leading dietary supplement industry trade associations including the American Herbal Products Association (AHPA), the Consumer Healthcare Products Association (CHPA), the Council for Responsible Nutrition (CRN), the Natural Products Association (NPA), and the United Natural Products Alliance (UNPA).  These events are held throughout the year and help educate congressional staff on dietary supplement issues.
CRN said it was extremely pleased with the high turnout at the briefing. "Obviously, Dr. Low Dog is a big draw, given her reputation," said Mike Greene, vice president, government relations, CRN. "She's a terrific speaker, and her viewpoint on the need for taking dietary supplements is quite compelling.  We're grateful that she took time out of her busy schedule to share her insights with congressional staff."
Low Dog said the popular notion Americans can and do get the nutrients they need from food alone is not realistic. "It is not what I see in clinical practice," she assured. "It is much harder than you think to get the nutrients you need from food alone."  Part of the issue, she explained is how difficult it is to get recommended levels of several nutrients from common foods.
Further complicating the situation is the widespread use of dietary surveys, which are inherently unreliable, according to Low Dog. She said the surveys are "notoriously flawed" because people aren't always truthful or accurate in reporting what they ate. A better method of assessing dietary intakes and nutrient status is serum analysis, Low Dog stated.
She offered CDC serum sample data has shown higher rates of deficiency and is both "insightful and alarming." For instance, she showed data on vitamin D levels in Americans over the age of one. Considering the Institute of Medicine (IOM) has set vitamin D sufficiency at 50 to 125 nmol/L, the CDC revealed almost 67 million of these Americans had levels between 12 and 20 nmol/L, while 23 million Americans had less than 12 nmol/L.  "That's almost three Canadas," Low Dog quipped, "Or more than one Australia!"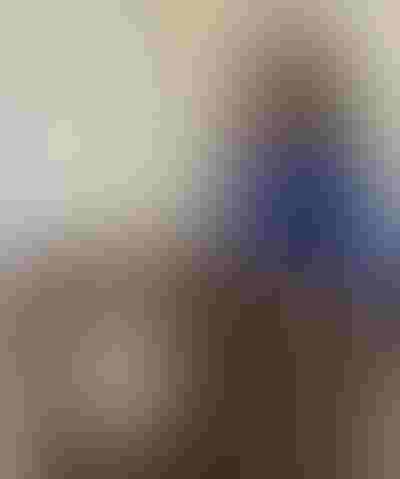 Low Dog suggested less sun exposure from more migration to northern climates and increased awareness of the need for sun protection are contributing factors to the growing deficiency of vitamin D. She noted vitamin D is not magic, but it is very important to health, including hormone levels and activities.
Another problematic area of nutrient intake is with B vitamins, which convert food to energy. "We've done a great job with folate," Low Dog said, referring to the increased education and awareness of the need for folate to prevent birth defects, coupled with the fortification of folate in foods. However, other Bs such as B6 and B12 are deficient in the average American, according to CDC data. Around 36 million are deficient in B6, which is important for production of neurotransmitters, including serotonin, and influences melatonin levels to regulate the body's clock and sleep patterns. Similarly, 18 million Americans are deficient in B12, which plays a role in blood cell formation and neurological function. Low Dog noted metaformin combined with proton pump inhibitors—a common treatment in diabetes patients—can lower levels of B12. This she said is prime example of the importance of drug interaction education and awareness among physicians and health officials. She also said television drug advertisements are usually meaningless, as side effect information is often provided quickly over images of happy consumers in pleasant settings. Choline, another B vitamin, isn't even on most radars, according to Low Dog, but it is crucial for pregnant women. She noted the nutrient is not in prenatal vitamins, and a good food source is eggs, specifically the yolks that consumers have shied away from eating.
Based on CDC data showing around 16 million Americans are deficient in vitamin C, Low Dog asked, "How are people not getting enough vitamin C? You don't need much." With sufficient vitamin C intake as easy as eating a few common fruits regularly, she suggested this indicates just how few fruits the average American eats.
Mineral deficiency is also problematic. Low Dog offered CDC data that found a growing iron deficiency problem. "Iron deficiency is responsible for one in five maternal deaths worldwide," she reported. The problem appears to plague poor children. "Kids can't learn if they are iron-deficient," she warned, adding this is a huge issue especially in the Hispanic community. "We need more policy discussion on iron deficiency in poor children."
In addition to policy changes, Low Dog called for improved education of medical and pharmacy students on nutrition and how to conduct proper nutrient exams. "[They] are not adequately trained on dietary assessment, especially depletions," she lamented.  Further, she noted Americans take more pharmaceuticals than any other nation and the effects of these drugs on nutrient levels is part of the deficiency problem. She said she prescribes drugs and is grateful to live in an era where wonderfully helpful drugs are available, but noted these medicines are usually designed for a relatively small group of people; when used more widely, their side effects can be magnified. This is an area where pharmacists, who possibly know more about drug effects than any other health provider, could be valuable resources for doctors and consumers.
Still, while Low Dog held up supplementation as a necessary tool to address these nutrient deficiencies, she was sure to emphasize her preference for low-potency supplements over high-potency products, and she said she demands the same quality from supplements as she does from drugs.
Dan Fabricant, executive director and CEO of NPA, said the instant feedback from congressional attendees on the briefing presentation was very positive. "This is possible when you have someone of Dr. Low Dog's caliber—she is so widely known and pretty much a celebrity in the areas of health, nutrition, supplements and herbs," he said, adding the associations have really stepped up the quality of the briefings over the past year. "We need more speakers like her."
Photos courtesy of Haley Chitty and the American Herbal Products Association (AHPA).
Subscribe and receive the latest insights on the healthy food and beverage industry.
Join 47,000+ members. Yes, it's completely free.
You May Also Like
---