Dow, DuPont Merge; National Conferences Slated for 2016 & Other News
Dow, DuPont Merge; National Conferences Slated for 2016 & Other News
From the Dow DuPont merger to upcoming 2016 conference dates, the industry is abuzz with news.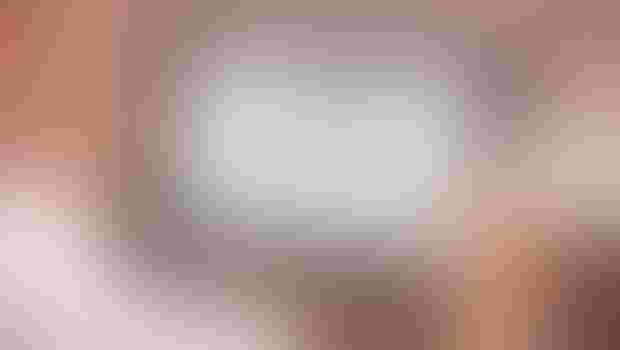 From the Dow DuPont merger to upcoming 2016 conference dates, the industry is abuzz with news.
DowDuPont Merger
DuPont and The Dow Chemical Co. announced their boards of directors unanimously approved a definitive agreement under which the companies will combine in an all-stock merger of equals. The combined company will be named DowDuPont. The parties intend to subsequently pursue a separation of DowDuPont into three independent, publicly traded companies through tax-free spin-offs. This would occur as soon as feasible, which is expected to be 18 to 24 months following the closing of the merger, subject to regulatory and board approval.
Each of the businesses will have clear focus, an appropriate capital structure, a distinct and compelling investment thesis, scale advantages, and focused investments in innovation to better deliver superior solutions and choices for customers. Advisory committees will also be established for each of the businesses.
The three companies will include:
•Agriculture: A global pure-play agriculture company that unites DuPont's and Dow's seed and crop protection businesses. The combined entity will have a comprehensive and diverse portfolio and a robust pipeline with exceptional growth opportunities in the near-, mid- and long-term. The complementary offerings of the two companies will provide growers across geographies with a broad portfolio of solutions and greater choice. Combined pro forma 2014 revenue for Agriculture is approximately $19 billion.
•Material Science: A global pure-play industrial company, consisting of DuPont's performance materials segment, as well as Dow's performance plastics, performance materials and chemicals, infrastructure solutions, and consumer solutions (excluding the Dow electronic materials business) operating segments. The combination of complementary capabilities will create a low-cost, innovation-driven leader that can provide customers in high-growth, high-value industry segments in packaging, transportation and infrastructure solutions, among others, with a broad and deep portfolio of cost-effective offerings. Combined pro forma 2014 revenue for Material Science is approximately $51 billion.
•Specialty Products: A technology-driven, innovative company, focused on unique businesses that share similar investment characteristics and specialty market focus. The businesses will include DuPont's nutrition & health, industrial biosciences, safety & protection and electronics & communications, as well as the Dow electronic materials business. Together, their complementary offerings create a new global entity in electronics products, and each business will benefit from more targeted investment in their productive technology development and innovation capabilities. Combined pro forma 2014 revenue for Specialty Products is approximately $13 billion.
Upon closing of the transaction, DowDuPont would have a combined market capitalization of approximately $130 billion. Under the terms of the transaction, Dow shareholders will receive a fixed exchange ratio of 1.00 share of DowDuPont for each Dow share, and DuPont shareholders will receive a fixed exchange ratio of 1.282 shares in DowDuPont for each DuPont share. Dow and DuPont shareholders will each own approximately 50 percent of the combined company, on a fully diluted basis, excluding preferred shares.
The transaction is expected to deliver approximately $3 billion in cost synergies, with 100 percent of the run-rate cost synergies achieved within the first 24 months following the closing of the transaction. Additional upside of approximately $1 billion is expected from growth synergies.
Upon completion of the transaction, Andrew Liveris, president, chairman and CEO of Dow, will become executive chairman of the newly formed DowDuPont board of directors; and Edward Breen, chair and CEO of DuPont, will become CEO of DowDuPont. In these roles, both Liveris and Breen will report to the board of directors. In addition, when named, the chief financial officer will report to Breen.
DowDuPont's board is expected to have 16 directors, consisting of eight current DuPont directors and eight current Dow directors. The full list of directors will be announced prior to or in conjunction with the closing of the merger. The committees of each company will appoint the leaders of the three new standalone companies prior to a contemplated spin-off.
Following the closing of the transaction, DowDuPont will be dual headquartered in Midland, Michigan and Wilmington, Delaware.
The merger transaction is expected to close in the second half of 2016, subject to customary closing conditions, including regulatory approvals, and approval by both Dow and DuPont shareholders. The subsequent separation of DowDuPont, which the companies intend to pursue, would be expected to occur 18 to 24 months following the closing of the merger.
Upcoming Events
On the heels of its inaugural year, Organic & Natural Health Association (Organic & Natural) will host its first national conference Jan. 26-27, 2016 at the Westin Cape Coral Resort at Marina Village in Florida.

The organization's board meeting will take place Tuesday, Jan. 26, followed by cocktails and a hosted dinner. On the second day of the retreat, members will break out for morning business sessions. Topics will include execution of the Organic & Natural research agenda (including tax and legal issues related to research), a presentation by the association's new lab partner Health Research Institute, a discussion on the group's definition of "natural," and an update on legislative and regulatory activity. Attendees will participate in outside excursions during the afternoon on the more than 400 miles of navigable waterways. Spouses and guests of members are welcome.
The Council for Responsible Nutrition (CRN) announced its annual educational/networking events—The Workshop: CRN's Day of Science and The Conference: CRN's Annual Symposium for the Dietary Supplement Industry—will be held Wednesday, Oct. 26, through Saturday morning, Oct. 29, at The Ritz-Carlton, Laguna Niguel in Dana Point, California.
As in previous years, the two CRN events will be held in tandem, and participants will have a choice of four flexible registration options. The workshop is a full-day symposium on Oct. 26, ending with an evening networking reception that also marks the beginning of the conference. Following Wednesday night's opening reception, the conference will feature substantive sessions and speakers through Saturday morning.
More information and registration will be available in June at crnusa.org/2016events.
Honors & Awards
KitoZyme was recognized, for the second year in a row, in Deloitte's Technology Fast 50™ program. The award highlights the fastest-growing technology companies across different regions. Recording a 354-percent growth rate over the last five years, KitoZyme ranked first in its category of Biotech, Nanotech & Medtech. The Belgian winners automatically advance to the Deloitte Technology Fast500 EMEA competition. With 25 participating countries, the next phase ranks the 500 fastest-growing technology companies in Europe, the Middle East and Africa.
Transparency Program
GreenWave Ingredients (GWI), which exclusively manages Ingredientsonline.com, a B2B e-commerce marketplace for nutritional raw materials, announced a transparency program to further its commitment to product quality and safety through testing, analysis, review, disclosure, traceability and face-to-face meetings between customers and overseas manufacturers.
A Transparency Program for the Nutritional Raw Materials Factory-Direct Marketplace, a white paper posted on the company's website, spells out the program. The process includes all GWI departments, and labs and testing operations at the company headquarters in La Mirada, California; in Shanghai, China; and at independent, third-party testing facilities.
The program focuses on transparency and traceability in seven areas: quality assurance/quality control (QA/QC), factory information, customer service, marketing, internal, price and inventory.
In addition to processes currently in place, the program includes plans for new safeguards, such as a significant investment in equipment and personnel to guarantee product shelf life.

Industry News
Portugal-based Allmicroalgae announced it is the new supplier of Allma chlorella and has unveiled plans for a significant new phase of investment in its production facilities. Effective immediately, Allmicroalgae will sell chlorella ingredients under the Allma brand, with production continuing at the existing algafarm plant in Leiria, 100 km north of Lisbon. However, the site will be revamped with new, state-of-the-art production technology that will further boost output and quality levels.
As part of this investment, Allmicroalgae will widen its product range to include other forms of microalgae besides chlorella, including nannochloropsis. It will also upgrade the algafarm so it can offer a greater variety of production technologies, including fermentation. These new installations will operate alongside Allmicroalgae's existing sun-grown chlorella facilities.
STAUBER and majority owner ICV Capital entered into a business relationship with new parent company Hawkins Inc. Based out of Roseville, Minnesota, Hawkins distributes, blends and manufactures bulk and specialty chemicals to a wide variety of industries. It operates 38 different facilities in 17 different states. With very little business in the nutrition industry, the company noted it was ready to diversify into more industries through the connection with STAUBER.
STAUBER's current management team will keep running the company, which will keep its "STAUBER" identity under the umbrella of the Hawkins family of companies.
Deerland Enzymes announced the establishment of the Deerland Enzymes Opportunity Scholarship and Research Support fund in partnership with Kennesaw State University (KSU) in Georgia.
The company established the funding over the course of three years to provide financial support to deserving and qualified students in the College of Science and Mathematics. Each year, 70 percent of the funds will be awarded as a scholarship to a student enrolled full- or part-time as a biology or biochemistry major. The remaining 30 percent will be available each year for pressing research needs in the College of Science and Mathematics.
Brain Health Infographic
As part of its continuing campaign to educate consumers about the benefits of omega-3s, the Global Organization for EPA and DHA Omega-3s (GOED)—working with its communications committee—developed a consumer-friendly infographic on omega-3s and brain health.
The infographic is designed to highlight the importance of omega-3s for brain health throughout the life cycle, and uses regulatory-compliant language to allow industry to share the infographic with customers and consumers.
Now available on GOED's website and the AlwaysOmega3s consumer website, the infographic is available in high res pdf form for printing as well as jpg form for social sharing.
New MOU Partnership
The United Natural Products Alliance (UNPA) announced a new Memorandum of Understanding (MOU) partnership with the Southwest College of Naturopathic Medicine & Health Sciences (SCNM). As part of the formal agreement, the collaboration with UNPA is intended to aid in the advancement of naturopathic medicine and natural health products research, safety and quality, both nationally and internationally.
"We have long been aware of the excellent educational curriculum and the research being conducted at the college, which in May hosted our Arizona state chapter meeting," said Loren Israelsen, UNPA president. "Southwest College of Naturopathic Medicine is working on a number of initiatives that could have a direct and positive impact on our understanding and use of dietary supplements. With its growing influence and reach within the integrative—and increasingly, the mainstream—medical community, SCNM is a natural ally and partner."
SCNM joins a roster of 13 other UNPA MOU and commercial partners. UNPA organizes its key objectives and work plans through these partnerships that bring expertise, influence and trusted reputations. By laying out its joint objectives via an MOU, UNPA is able to serve the needs of its members and its industry stakeholders with greatest effect and efficiency.
Ingredient News
New Hope Dairy Holding Co. Ltd, a milk manufacturer in China, launched two new ready-to-drink (RTD), dairy-based milk beverages featuring essential nutrients and Wellmune®. The first of its kind in China, the beverages may help parents seeking to support energy, brain health and immune function in their children.
Both products, Star of Hope Children's Milk Vigorous and Star of Hope Children's Milk Smart are fortified with Wellmune, a yeast beta glucan supported by clinical research indicating a role in strengthening children's immune systems. Vigorous also includes casein phosphopeptides and vitamin D for energy, while Smart includes docosahexaenoic acid (DHA) and phosphatidylserine (PS) for memory improvement. Created for children ages 3 to 12, both RTD milk beverages will be sold in mass market and grocery stores, online and in stores owned by New Hope Dairy.
Nutralliance announced the launch of Sunvitol E450-SDN—an organic-compliant, certified non-genetically modified organism (GMO), clean-label vitamin E product using total organic excipients/binders. Sunvitol Natural Vitamin E is an exclusively sunflower-derived 450 IU d-alpha tocopherol, well positioned for an allergen-free clean label.
According to Gnosis, the Australian health authority Therapeutic Goods Administration (TGA) recognized the USP menaquinone-7 monograph for the Australian market. Gnosis pointed out the TGA published a note declaring its proposed revision of the compositional guideline for menaquinone 7, also known as MK-7, would no longer proceed because the USP-NF monograph provided the relevant guidance of the quality expected. 
The definition of a new USP standard requirement for vitamin K2 as menaquinone-7 became available in the first Official Compendia Monograph of Dietary Supplement, published in USP 38-NF33 First Supplement, effective Aug. 1, 2015. It defined high-quality standards for an optimal vitamin K2 ingredient, made up of Bacillus subtilis natto extract of menaquinone-7 obtained with CO2 supercritical extraction. The monograph also defined the totally natural origin of vitamin K2 as MK-7 and that "it contains no organic solvents."
Subscribe and receive the latest insights on the healthy food and beverage industry.
Join 47,000+ members. Yes, it's completely free.
You May Also Like
---