Don't let state legislation affecting food, dietary supplements fly under radar
Don't let state legislation affecting food, dietary supplements fly under radar
The industry must be vigilant and ready to respond to legislative state activities, and it's a good idea to proactively forge relationships to educate state policymakers regarding issues impacting dietary supplements and food.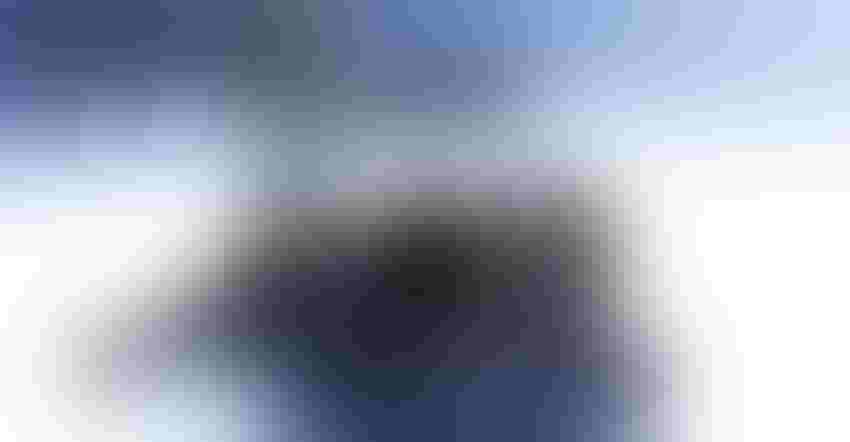 With a few notable exceptions, federal legislation, rulemaking and guidance frequently capture most of the headlines in this industry, and for good reason. FDA enforcement activity, and even non-binding policy statements made through guidance or public advisories, can have wide-reaching and detrimental effects, such as providing an easy target for class action plaintiffs or state attorney general (AG) investigations.
Likewise, responding to FTC inquiries or settling an FTC investigation can easily result in six-figure costs for a dietary supplement or food marketer. And even though most bills never make it to the finish line, federal legislation targeting dietary supplements and food products almost always commands the industry's full attention. Therefore, it's no surprise that state-led initiatives can sometimes fly under the radar of the industry, and typically receive less than their fair share of attention.  
Through my experience working for a state legislator, and also as state legislative counsel for a trade association, I've seen how quickly state bills can move through the process. There are some similarities to the federal legislative process. However, the state legislative process can be less formal and because of the timing with some proposals, there's sometimes little or no opportunity for feedback from the national organizations and industries most likely to be affected by these laws.
It's important to keep in mind that some states meet only for a few months out of the year, and legislators are usually eager to finalize significant legislation or pass state budgets. Other states convene their legislative sessions throughout the year. Both situations have positive and negative aspects, but in either case the industry must be vigilant and ready to respond to a state legislator who may be prepared to move quickly on a certain bill.
In my experience, the sudden presence of a national trade association can also be met with skepticism. Some state legislators simply aren't inclined to consider the perspective of an "outside" group. These officials are generally interested in hearing from the constituents who elect them, or at the very least, how an issue will affect those constituents in a meaningful way.
Therefore, it's a good idea to:
proactively establish relationships in these states and educate policymakers regarding the industry and the issues impacting dietary supplements and food; and

closely monitor any industry-related legislative activity that could lead to state-specific labeling or sales requirements.
A state law that strays from national requirements can have costly consequences for food and supplement companies that sell their products throughout the country. Probably the most well-known example is the Safe Drinking Water and Toxic Enforcement Act of 1986, known as Proposition 65, which was enacted as a ballot initiative and continues to be a major source of anxiety for the industry. In addition to a growing list of chemicals that may require a warning if present in a product, the Office of Environmental Health Hazard Assessment—the agency in charge of administering Prop 65—recently revised its warning regulations. These changes have resulted in new warning language, new supply chain requirements, and of course, new headaches and potential lawsuits for the industry.
In addition to Prop 65, recent state initiatives such as Massachusetts House Bill 1195 sought to ban the sale of weight-loss and muscle-building dietary supplements to minors. Similar legislation in New York attempted to ban the sale of creatine to minors. Also in New York, legislation was introduced last year that would impose additional labeling requirements for supplements, while a measure introduced in California sought to require warnings on products that contain synthetic food coloring.
Fortunately, none of these proposals made their way through the legislative process. However, it's likely these bills will be reintroduced during the next legislative session. If enacted, they could create significant supply chain issues, especially if labeling or formulation changes are required only for one state. 
Apart from state legislation, and as the industry learned in February 2015 with an herbal supplements probe by former New York Attorney General Eric Schneiderman, state AG investigations can occur with little notice, but result in long-lasting effects. While things have certainly quieted down for the industry, and another high-profile investigation seems unlikely in the near future, dietary supplement companies should be familiar with their state AG and their involvement in consumer protection issues.
As their states' chief law enforcement officer, state AGs (also referred to as "Aspiring Governors") generally have broad authority to prevent potentially deceptive or fraudulent practices, so it's wise to stay updated on the latest multi-state investigations and settlements. Thanks to industry efforts to educate state AGs about the regulation of dietary supplements, along with the current political environment, AGs have been focused on other national issues. Nonetheless, the possibility of another investigation is a good reason to remain focused on this important group of state regulators.
So, what's the best way to keep track of state developments and AG activity? One effective way to stay involved and engaged is through membership in a trade association. Another way is to maintain a proactive relationship with the state AGs. It's also important to closely monitor and resolve any consumer complaints about products, because consumer complaints could end up being filed with state consumer protection agencies and eventually capture the attention of the state AGs themselves. And of course, when considering compliance, think beyond FDA and FTC. Work with your regulatory team and legal counsel to ensure your products are compliant with both state and federal requirements.
These measures could save a lot of hassle and expense down the road, helping to avoid a confrontation with a state AG or unexpected labeling or ingredient requirements in a certain state.
Rend Al-Mondhiry is senior counsel to Amin Talati Upadhye LLP.
Interested in learning how the supplement industry fought back against certain state legislation, or want an update on state attorneys general investigations, lawsuits and priorities? Join us for the "Responding to State Legislators & Attorneys General" workshop on Friday, Nov. 9, at SupplySide West 2018. Rend Al-Mondhiry will be moderating the workshop. 
Subscribe and receive the latest insights on the healthy food and beverage industry.
Join 47,000+ members. Yes, it's completely free.
You May Also Like
---