Does GNC Super Bowl Ad Rejection Show NFL Supplement Bias?
Does GNC Super Bowl Ad Rejection Show NFL Supplement Bias?
The NFL rejected the ad because GNC is on its list of banned companies, and GNC may sue over the rejection.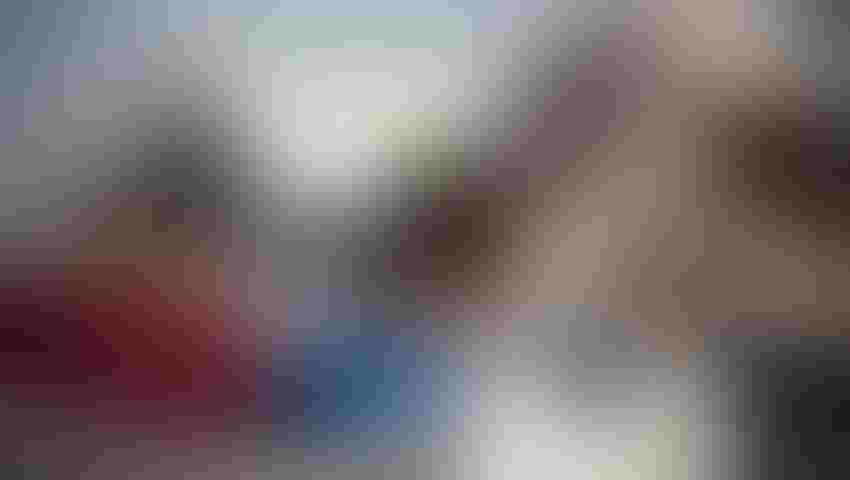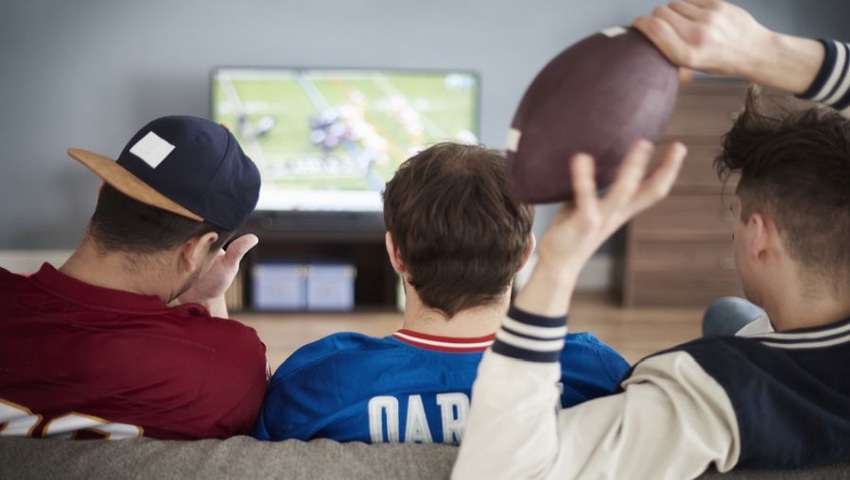 On Jan. 30, six days before Super Bowl 51 in Houston, GNC discovered its TV advertisement scheduled to debut during the biggest football game of the year had been rejected. The National Football League (NFL) attributed its decision to reject the ad to a league policy, but did its decision actually reflect a bias against dietary supplements?
Companies drop around US$5 million to secure a 30-second spot during the big game and splash out more cash to develop and produce a special advertisement for the more than 100 million people who watch the Super Bowl.
In the media, GNC has said the NFL rejected the ad because the supplement retailer sells products with two substances banned by the league—DHEA and synephrine are both legal dietary ingredients but remain on the banned substance lists of many sporting bodies. However, in other reports, GNC and the NFL were attributed with saying the rejection was due to a league policy prohibiting any dietary supplement ad from airing during the game.
In various media outlets, GNC has said it received no advanced notice on the ad rejection and might have considered removing the two supplements from its store shelves to preserve its Super Bowl ad. Jeff Hennion, GNC's executive vice president and chief marketing officer, has said the products comprise less than 3 percent of the company's offerings.
The only warning signal was a request from Fox Sports to mute the GNC logo (removing the image of a bottle) that came the week before the rejection notice. GNC said it worked with Fox to develop a mutually satisfactory logo, but heard nothing else until the rejection notification came.
GNC did not agree to INSIDER's request for an interview on the specifics of the ad rejection, but Hennion, provided a statement, in which he said GNC has decided to retain legal counsel and is in the process of preparing a formal legal complaint against Fox Broadcasting.
In the short term, GNC is moving forward with its campaign.
"While we are disappointed by Fox Sports/NFL's late-in-the-game decision to exclude our ad from the Super Bowl, we continue to be excited about the campaign," Hennion stated, adding the ad will still run, just not during the game. "The ad will run in numerous media outlets and reach millions of people with genuine and inspiring stories of the courage to change."
The ad submitted to Fox Sports focused on a message of positive "change" and did not mention supplements in general, let alone any specific sports supplement. The ad was to be another step in the company's recent major rebranding and marketing campaign to rejuvenate the business.
The NFL Players Association (NFLPA) sent a memo to NFL officials about the scheduled GNC Super Bowl ad, arguing that allowing the supplement company to advertise during the game would send mixed messages to NFL players, who are banned from any business relationship with GNC, including endorsements.
The NFL and NFLPA maintain lists of banned substances and companies. Banned substances include anabolic steroids, prohormones, stimulants, masking agents, pharmaceuticals and the two ingredients (DHEA and synephrine) legal for use in dietary supplements.
DHEA is a hormone produced by the body, but its anabolic benefit to sports is debated.  "The body self-regulates DHEA, so it does not produce excessive amounts even if ingesting it," explained Steve Mister, president and CEO of the Council for Responsible Nutrition (CRN), in a phone interview. "It gets rid of what it doesn't need."
Synephrine is an alkaloid compound found in bitter orange (Citrus aurantium) touted for increased metabolism and weight loss. While the NFL and other leagues understandably are concerned with the performance-enhancement potential with synephrine, there have also been concerns over the ingredient's safety. However, research has shown bitter orange and synephrine (as Advantra Z®, from Nutratech) is safe up to 98 g/d for at least two months (Food Chem Toxicol. 2013 May;55:358-62). A 2012 review of studies involving numerous bitter orange products found similar safety results and metabolic benefits for up to 12 weeks of supplementation (Int J Med Sci. 2012; 9(7): 527–538).
The primary list of banned companies includes numerous manufacturers and brand owners of sports nutrition supplements that contain banned substances. However, in the document containing the list, the NFL stated, "The supplement industry is not actively regulated by the FDA," and compiled a secondary list of companies banned for being "associated" with the manufacturing, production and/or distribution of products containing banned substances. GNC is on this secondary list.
Mister reacted strongly to the NFL's statement on supplement regulation. "That is very disturbing to us at the CRN, and we disagree with that completely," he said, adding the NFL is operating under misinformation about the regulatory framework of this industry.
For Dan Fabricant, Ph.D., executive director and CEO of the Natural Products Association (NPA), this has been the NFL's stance on supplements for a long time, and it comes down to the league's efforts to insulate itself from litigation. "I guarantee 99.99 percent of NFL players use supplements," Fabricant said in a phone interview. "But when a player fails a drug test, they often use dietary supplements as an excuse." This, according to Fabricant, is why supplements have this negative place in the NFL and why ads from supplement companies might be blackballed from the Super Bowl.
Mister was further concerned about potential misreporting on the GNC Super Bowl ad rejection. "Radio and print coverage has put forth this idea that the NFL does not allow supplement companies to advertise in the Super Bowl," he said. The list of banned companies includes several supplement companies, like GNC, that may offer a DHEA or synephrine product, yet the same list does not include pharmaceutical companies that produce pseudoephedrine or other drugs on the banned substance list. "It does feel like supplements are being singled out here," Mister stated.
"Somehow all the beer ads are OK," Fabricant added, reflecting a frustration in the supplement industry that supplements are on the wrong end of a double standard.
Alcohol companies are not alone on the fortunate side of the double standard.
During last year's Super Bowl, Amazon.com ran an ad for its Echo/Alexa product. Amazon sells various products containing banned substances, including DHEA, synephrine, octopamine and 1-testosterone. Amazon is not on the list of banned companies and its ad was not rejected last year. The difference between the two retailers may be that GNC has its own label supplement line that includes DHEA and synephrine (bitter orange).
Still, Walmart's house brand, Spring Valley, offers a DHEA supplement, but Walmart is not on the list of banned companies. Walmart hasn't advertised during a Super Bowl but has advertised (non-dietary supplement focus) during NFL playoff games.
These kinds of discrepancies are why Mister reasoned that if a company isn't advertising a banned product, it should not be prohibited from a spot during the Super Bowl.
The NFL and NFLPA did not respond to INSIDER's request for comment.
The ad rejection might be an unfortunate reminder of the NFL's continued bias against supplements, but there may be a silver lining for GNC, an NPA member. "Look, GNC got great exposure in the media and its Super Bowl ad was seen widely," Fabricant said. The ad, posted online by the company the day after it was rejected, has drawn more than 1.6 million views, at press time. GNC also posted related videos that featured stories of courageous change by people who appeared in the main Super Bowl ad.
GNC has tried to turn the situation into a positive, just like it is trying to transform its business. "Having the Courage to Change can mean many things and our customers exemplify that every day," Hennion said, in a statement supplied to INSIDER. "We strongly support the stories of change represented by the people in our commercial, and we are committed to sharing that as broadly as possible."
The company further stressed it delivers high quality dietary supplements to consumers. "At GNC, we follow FDA regulations and our own strict standards to ensure customers know what's in our products and that they are safe and of the highest quality," Hennion said, in the statement.
This message, really, is the one industry ultimately wants to emerge from this Super Bowl. "We hope people will understand that, first of all, this is not a ban on supplement companies," Mister said. "Many supplements are beneficial, safe and effective, particularly for people who are athletes."
Subscribe and receive the latest insights on the healthy food and beverage industry.
Join 47,000+ members. Yes, it's completely free.
You May Also Like
---