Direct Nutrition Sales Booming in China
Direct Nutrition Sales Booming in China
Direct nutrition sales are booming in China, but the question for investors in Nu Skin Enterprises is whether the Chinese government will stop the gravy train.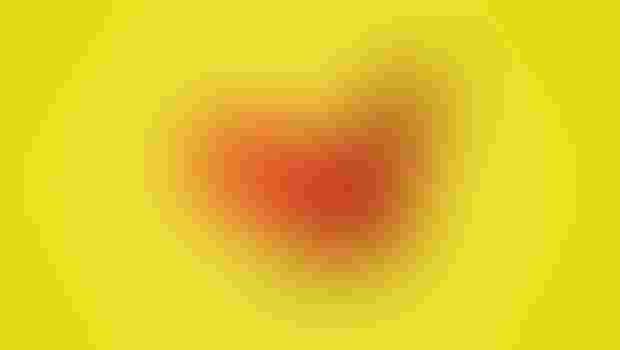 BEIJING—Direct sales of nutritional and personal care products are booming in the world's most populous country.
The sales sensation is particularly striking considering China expressly prohibits a business model that is typically associated with direct sales: multi-level marketing (MLM). 
"Rising income, an aging demographic and a population increasingly moving from rural areas to urban life are driving growth in emerging markets such as China," said Chris Schmidt, consumer health industry analyst with Euromonitor International.
Nu Skin Probes
The question for investors in direct sales companies is whether the Chinese government will stop the gravy train. Nu Skin Enterprises (NASDAQ: NUS) is facing investigations into whether it is violating government prohibitions on pyramid schemes.
Some analysts have raised the prospect that the government's probes could delve into other companies such as Herbalife (NASDAQ: HLF) and USANA Health Sciences (NASDAQ: USNA). Herbalife only generates between 8 percent and 9 percent of its sales from China, while the percentages for Nu Skin Enterprises (45 percent) and Usana (38 percent) are more than four times greater, according to SunTrust Robinson Humphrey, a corporate and investment bank, in a Jan. 16 research note.
Meredith Adler, an equity analyst with financial services provider Barclays, predicted in a Jan. 21 research note that Herbalife's exposure to a potential government investigation is limited.
"We are comfortable that Nu Skin's issues will not impact HLF in a material way," she wrote.
SunTrust Robinson Humphrey expressed a similar view.
Nu Skin, the skin care and nutrition products company, is a different animal. In the three months that ended Sept. 30, 2013, sales in mainland China quadrupled over the year-ago period from US $68.2 million to $345.7 million. During the first nine months of last year, sales in the region nearly tripled to $667.4 million from $176.4 million.
"We, along with our management team in the Greater China region, continue to focus resources to successfully manage the expansion of our management team, labor force, sales force, manufacturing operations, systems, government relations efforts, stores and sales support centers, including plans to triple our number of stores and sales support centers by 2015, and expand our manufacturing capabilities," the company stated in a Nov. 6, 2013 filing with the Securities and Exchange Commission (SEC).  
Two months later, acknowledging the government's investigations, Nu Skin disclosed it had commenced a review of its business in the Chinese provinces and vowed to work "cooperatively with the government." In a Jan. 21 letter to its customers, Nu Skin revealed plans to provide additional training to reinforce policies that bar "inaccurately attributing endorsements to public figures or media reports," "exaggerated product claims" and "improper descriptions of Nu Skin's distinct business model in China that confuse it with Nu Skin's business model in other markets."
Additionally, Nu Skin planned to temporarily suspend business promotional meetings and acceptance of applications for new salespeople.
"We are dedicated to operating in full compliance with all applicable regulations as interpreted and enforced by the government of China," the company said early this year in a statement. "Nu Skin has an 11-year history of doing business in China under these regulations. Our business activities are regularly monitored by the government in this rapidly growing marketplace."
A decision by the Chinese government to revoke Nu Skin's licenses and kick the company out of the country would be "absolutely devastating," Euromonitor's Schmidt said.
Schmidt stated most analyses he's reviewed concluded a doomsday scenario is unlikely. But the Provo, UT-based company is likely to suffer more immediate setbacks. In response to the government investigations, equity analysts covering Nu Skin for the banking and financial services company Canaccord Genuity lowered their China revenue forecast for fiscal year 2014 by 35 percent.
"Our new China forecast is a best guess and assumes the business model is not materially altered, but rather more stringent recruiting rules are implemented that change the growth outlook and lead to a loss of near-term revenue," Canaccord wrote.
Direct Selling Restrictions
In the wake of the probes, the Chinese government reportedly moved to stiffen its direct selling rules. They are being drafted by China's State Administration for Industry & Commerce and would regulate sales force training, monitor marketing meetings and tighten application procedures when direct sellers seek to enter new regions in China and offer new products, two "people familiar with the matter" told Bloomberg News in a Feb. 18 article.
People's Daily, the Communist Party's official newspaper in China that reported on the investigations, accused Nu Skin of brainwashing recruits.
The newspaper is referring to "deceptively controlling people's minds by making promises that are false, but so electrifying, so captivating that they cause people to lose their judgment," said Robert FitzPatrick, author of "False Profits," a book on MLM and pyramid schemes, and the president of Pyramid Scheme Alert, a nonprofit consumer campaign. "If you think that the business can make you rich, then telling you the product reverses aging only makes it easier for you to believe that."
China banned direct sales for several years beginning in 1998 after consumers reported getting ripped off through pyramid schemes.
In 2005, new regulations were issued authorizing certain direct sales. Scott Balfour, Amway's vice president, international legal, told Natural Products INSIDER that Amway was one of the first companies to receive a license in 2006 to operate under China's new regulations. The company previously operated under a special license during the years the ban was in effect, he said.
China restricts direct sellers from engaging in the traditional MLM that is authorized in the United States and other countries. For instance, a distributor cannot reap compensation based on sales of products to other distributors who are lower or "downline" in the same network. According to the Chinese law firm Lehman, Lee & Xu, China limits the pay of direct sales agents to compensation based on their own personal sales and comprising no more than 30 percent of their sales volume.
"We don't have networks" Balfour said in a phone interview. "We don't communicate on networks. We only pay compensation on their personal sales."
China is one of the few markets in the world to restrict or prohibit traditional MLM. Belgium, France, Japan, Luxembourg and South Korea also are restrictive, sources said.
"In general there are almost no laws anywhere regulating or even defining multilevel marketing," FitzPatrick, a noted MLM critic, said. "It's kind of a rogue business model in the world."
Collaboration with Government
Joseph Mariano, president of the Washington, D.C.-based Direct Selling Association, disagrees with FitzPatrick's characterization. He said there are clear differences between lawful direct sales firms and illegitimate pyramid schemes.
"We have a real interest in making sure pyramids are prosecuted" so legitimate companies aren't confused with pyramid operations, Mariano said. "An operation [that] rewards people primarily for recruitment of other people into the plan regardless of sales that take place is a pyramid scheme …. The central thrust of the plan is recruiting people rather than selling products."
Mariano said the Direct Selling Association and related organizations have worked with governments throughout the world, including China, to educate them on direct sales. "While occasionally, there have been regulatory challenges or inquiries, obviously in most of those markets we have been able to flourish and work with the government and the regulatory community," Mariano said.
Balfour said Amway meets regularly with Chinese officials to confirm compliance with laws. "We take the government's trust very seriously and as a result, we haven't come under investigation," he said.
Chinese Sales Boom
China's MLM restrictions haven't slowed down Amway. According to a Sept. 25, 2013 Bloomberg report, China is Amway's biggest market with more than $4 billion in revenues. (The privately held company doesn't disclose its revenues in the more than 100 countries and territories where it operates, although Amway reported that 2013 worldwide sales grew to $11.8 billion from $11.3 billion in the prior year).
In China, Amway sells its products through direct sales agents who earn commissions and authorized agents who conduct sales from a fixed location, Balfour said. Amway president Doug DeVos told Bloomberg News last year that the company had a sales force of roughly 300,000 people in China and 9,000 company employees.
Direct selling in China is the number one retail distribution channel for vitamins and supplements, comprising 64 percent of "value sales" in 2012, Euromonitor reported, crediting the sustained business development of such direct sellers as Amway and Infinitus. China's 2012 direct sales rose 13.5 percent to nearly $20 billion, reported the Direct Selling Association.
Individual companies have reported even stronger growth. Consider Herbalife, whose annual net sales in China rose 69.3 percent to $471.6 million in 2013. At the end of last year, Herbalife was operating 66 retail stores in 29 provinces and had direct selling licenses in 25 provinces.
China appears to be poised for more gains—so long as the government doesn't impose another ban on direct selling. Euromonitor forecasts that the retail value of vitamins and dietary supplements will grow from $10.06 billion in 2008 to $17.56 billion in 2018.
Schmidt cited the opportunities for direct sellers to expand into rural areas in China where hundreds of millions of people live.
Global Market
Japan is actually the largest foreign market of direct sales ($22.7 billion in 2012), although sales declined 4.7 percent, according to the Direct Selling Association. The largest global market is the United States, with $31.6 billion in 2012 sales, representing a 5.9 percent increase over the prior year, the association said.
According to Euromonitor, direct sales in China have ballooned from $6.7 billion in 2009 to $14.4 billion in 2013.   
Amway and other direct sellers aren't banking their entire future on China. "While Asia continues to be a big market for us and a growing market, we are growing in multiple markets around the world," said Sandy Spielmaker, Amway's vice president of global sales and leadership development.
For instance, Spielmaker noted Amway has a large presence in Ukraine, Russia, Columbia, Mexico and Venezuela. She also expressed interest in growing Amway's business in Brazil where 65 percent of consumers are using one to two different supplements, according to research from the Natural Marketing Institute (NMI). Amway is investing $375 million for manufacturing and research and development in the United States, China, India and Vietnam.
Of the six regions around the world where Herbalife reported its net annual sales, South and Central America comprised the second-largest growth area behind China. Sales in South and Central America climbed 41.3 percent to $973.5 million. In Brazil, the largest market in the region, Herbalife's sales rose 21 percent or $66.3 million while sales in the region's second-largest market, Venezuela, skyrocketed 87.6 percent or $124.4 million.
By comparison, Herbalife's performance in Asia Pacific—a separate category from China—was relatively sluggish with just 3 percent growth in annual sales ($1.17 billion). Still, the company cited growth in Indonesia, Vietnam and South Korea, its largest market in the Asia Pacific region.
Subscribe and receive the latest insights on the healthy food and beverage industry.
Join 47,000+ members. Yes, it's completely free.
You May Also Like
---