Dietary supplement serious adverse event reporting database has limitations
Dietary supplement serious adverse event reporting database has limitations
Based on a review of an FDA database, the overall takeaway is dietary supplements are generally safe, and there are other contributing factors to many of the adverse events experienced by consumers.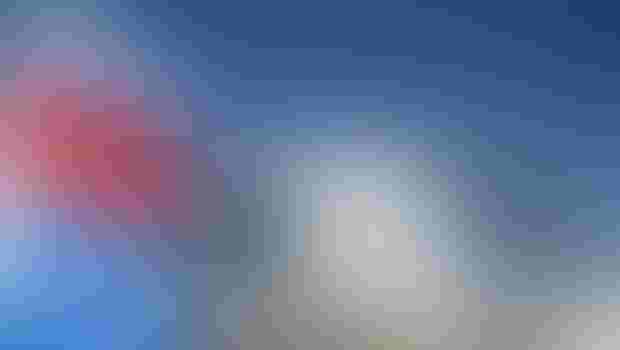 In late 2016, FDA released data on serious adverse events reported for conventional foods, dietary supplements and cosmetics. FDA's goal was to promote transparency by providing consumers with information concerning adverse events required to be submitted by product distributors and manufacturers. However, while the CFSAN (Center for Food Safety and Applied Nutrition) Adverse Event Reporting System (CAERS) is a useful tool for FDA to monitor trends or patterns, it certainly does have its limitations in providing consumers with an accurate assessment of a certain product's safety record.
In its own "frequently asked questions" (FAQs) webpage, FDA acknowledges limitations of the CAERs database. Most importantly, FDA states the information in the database does not represent any conclusion by FDA about whether a product actually caused the adverse event reported, nor do the adverse event reports necessarily have complete information in order to fully assess the adverse event reported. By virtue of the adverse event reporting law itself, submission of an adverse event does not constitute an admission that a product caused or contributed to the event reported (21 U.S.C. § 379aa-1(g)).
Despite its limitations on data and conclusions, some helpful information can be gained from the CAERs database. The overall takeaway is dietary supplements are generally safe, and there are other contributing factors to many of the adverse events experienced by consumers. Of the 92,232 records found in the CAERs database spanning from January 2004 through September 2017, 49,253 (roughly 53 percent) of all serious adverse events reported pertained to dietary supplements. Some of the common serious adverse events reported included headache, nausea, chest pain, choking and alterations to blood glucose or blood pressure levels. The reports are fairly random and involve many types of supplements, which indicates no dietary supplement product or ingredient dominates any particular serious adverse event category reported.
Of these, 36,632 of the reports included an age of the subject who experienced the serious adverse event. The average age over the reports was 57 years old. Based even on this limited data, one can conclude the serious adverse event reports are generally related to the elderly population. Another glaring omission from the CAERs database seems to be a description of concomitant medications or products (other products being taken in conjunction with the product that is the subject of the serious adverse event report). There also are no descriptions of the pre-existing conditions of the subjects who experienced the serious adverse event reported. Often, the subjects of these reports are on many different other medications or have other health conditions that are likely to have contributed to the serious adverse event. Without this information, it is nearly impossible to accurately assess the cause of a serious adverse event. FDA itself in its FAQs stated "the event may have been related to a concurrent underlying condition or activity or to co-consumption of another product, or it may have simply occurred by chance at that time."
Nevertheless, FDA uses the CAERs database and the serious adverse event reporting framework to look for safety concerns and possibly remove an unsafe product from the market. While the process may appear to be streamlined with this new database, it is not as easy as it sounds. It often takes months or even years of FDA collecting and reviewing surveillance information on a given product before regulatory action is instituted. For example, it took seven years for FDA to establish a connection between 20 serious adverse events reported concerning liver issues and liver disease and the Hydroxycut™ dietary supplement product. Thus, consumers should continue to take this act of transparency with a grain of salt, and instead continue to rely on more tangible data, including any toxicity data developed by a dietary supplement company and whether FDA has issued any consumer advisories for a product or class of products containing specific ingredients.
Although the CAERs database isn't exactly a complete and useful resource for consumers, it may have some notable impacts on industry. Companies should be mindful this database is public, which means facing potential customer and distributor questions, as well as the possibility that it can be used in class action litigation. Plaintiff attorneys are now parlaying safety-related concerns into class actions by saying the failure to warn consumers about potential side effects (including adverse events reported to FDA) constitutes false and misleading advertising, especially when a company explicitly claims their products are safe.
One well-known example is dimethylamylamine (DMAA). In April 2012, FDA sent warning letters to a number of companies marketing dietary supplements containing DMAA. Based on 42 adverse events it had received by that time, FDA noted in its warning letters DMAA narrows the blood vessels and arteries, which increases cardiovascular resistance and frequently leads to elevated blood pressure, which could lead to a heart attack. FDA statements and the underlying reported adverse events were made an integral part of class action pleadings against companies marketing a DMAA-containing supplement.
It remains to be seen whether these plaintiffs' attorneys will use the CAER database to hone in on their next target. As they always say, the best defense is a good offence. Thus, companies should continue to monitor the CAER database to see whether any additional information about their products or ingredients is provided in the database that has not already been reported to them by a consumer, health professional, or FDA. This will allow companies to comprehensively review and stay ahead of not only any indications of a product-related issue, but also stay ahead of any potential ramifications that may result from the data being made publicly available.  
Abhishek Gurnani is a partner at Amin Talati Upadhye (amintalati.com). Gurnani represents a wide variety of health and wellness-focused companies addressing issues such as quality control (QC), recalls, government investigations and class action lawsuits, as well as dealing with matters before FDA, FTC, U.S. Customs and USDA.
Subscribe and receive the latest insights on the health and nutrition industry.
Join 37,000+ members. Yes, it's completely free.
You May Also Like
---