Demand Booming for Plant-Based Proteins in Food, Beverages
Demand Booming for Plant-Based Proteins in Food, Beverages
Consumer interest in boosting protein intake remains strong headed into 2016 with more attention being paid to the specific types of protein being consumed. The desire for clean labels, ease of digestion, the need or desire to avoid allergens, compatibility with vegetarian and vegan lifestyles and concerns about sustainability among the general population are putting the spotlight on plant proteins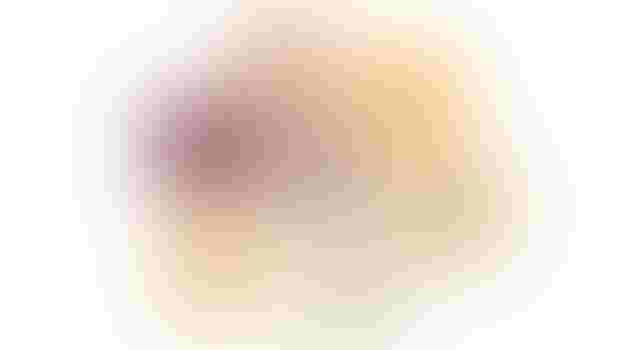 Protein has experienced substantial growth recently, marked by an unprecedented increase in consumers' perceived deficiency of the nutrient, a growing awareness and usage of plant-based protein, and the resulting proliferation of protein-rich and protein-enriched products across an array of food and beverage categories.
According to a new report from Packaged Facts, the thriving and growing market for plant-based proteins has given Americans the push to become less reliant upon—or in some cases even entirely forgo—animal-based protein sources. (Check out Rachel Cheatham's article "Plant-Based Proteins Take Center Plate").
Consumer interest in boosting protein intake remains strong headed into 2016 with more attention being paid to the specific types of protein being consumed. The desire for clean labels, ease of digestion, the need or desire to avoid allergens, compatibility with vegetarian and vegan lifestyles and concerns about sustainability among the general population are putting the spotlight on plant proteins. Consumer notions of what constitutes a good protein source are expanding to include a wider variety of plant-based protein ingredients. Subsequently interest in plant protein ingredients among food manufacturers and foodservice operators is intensifying,
Plant protein ingredients are available as fractionated concentrates and isolates including powders used specifically for fortification, and as whole food ingredients inherently high in protein that contribute characterizing flavor, texture and color attributes to food and beverage products. But some plant-derived protein ingredients pose challenges in beverage formulation (think off-notes and texture challenges from pea protein, for example). However, advancements in ingredient technologies have resolved several of these issues, making it possible for developers to create products that don't sacrifice taste or texture for function.
A wider range of vegetable sources such as soy, pea, canola and even algal proteins that deliver nutrition and functionality are now being used in a wide range of food and beverage categories that have in common their association with healthful protein, either implied or stated as a nutrient content claim such as "good source", "excellent source" or "rich in protein." (Check out SupplySide Storefronts for a list of protein ingredient suppliers.)
On a global basis, alternate protein sources will grow faster than meat and seafood, which currently dominate but will begin to wane in coming decades. Global production increases are expected for protein-rich crops including soy, peas, rice, flax, canola and lupin.
Plant protein purchase or use by all U.S. adults in the past 30 days was highest for nuts and seeds (37 percent), more than double that of soy protein, and substantially more than whey, vegan protein blends, pea protein and hemp protein. So who is most likely to purchase these plant proteins? Research conducted by Packaged Facts indicates that 37 percent of consumers ages 25 to 39 years are likely to seek out plant proteins, the highest of any age group, followed by 22 percent of adults under age 25. Similarly, at least 25 percent of Asian, Hispanic and Black consumers report seeking out vegetarian protein sources, compared to 15 percent of White Non-Hispanic consumers. In general, men and adults holding advanced college degrees are more inclined to seek out plant protein.
INSIDER's free "Survival Guide: Proteins" Digital Issue includes segment data, insight into protein fortification strategies and its role in functional foods and beverages, and a buyer's guide to help food product designers make informed decisions on the proteins they select for their food and beverage products. Still hungry for more? Download INSIDER's special report "Protein: A Plant-Based Look at this Power Macronutrient" to find out more.
Subscribe and receive the latest insights on the health and nutrition industry.
Join 37,000+ members. Yes, it's completely free.
You May Also Like
---