Delta-8 THC hemp market faces growing assaults
Delta-8 THC hemp market faces growing assaults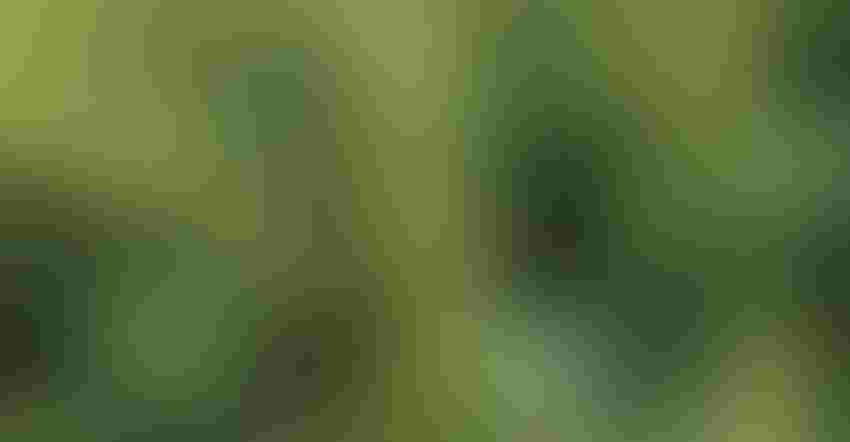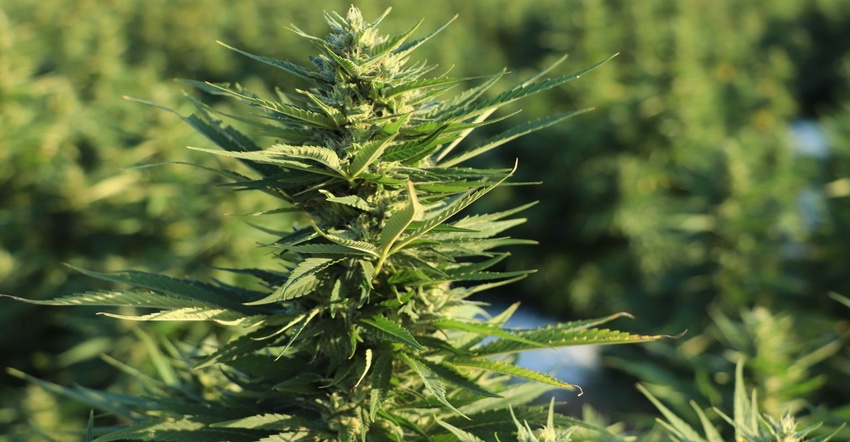 The U.S. market for hemp-based delta-8 THC has suffered another regulatory setback, amid growing concerns among state and federal regulators and legislators over synthetic and intoxicating cannabinoids.
On April 24, the Vermont Cannabis Control Board joined a number of other states by banning unregulated synthetic and hemp-derived cannabinoids available to consumers in places like gas stations and convenience stores.
The emergency ruling applies to:
"(a) All isomers, variants, analogs, and mimetics of delta-9 tetrahydrocannabinol, including delta-8 and delta-10 tetrahydrocannabinol, created by chemical manipulation of any part or derivative of the plant Cannabis sativa L., regardless of the delta-9 tetrahydrocannabinol concentration level of the source plant or plants; and (b) delta-9 tetrahydrocannabinol that has been chemically or mechanically concentrated or otherwise derived from hemp and then sprayed, infused, or otherwise artificially introduced onto or into any product, including hemp or hemp products, so as to impart intoxicating properties mimicking those of cannabis and cannabis products."
The board further outlawed the production, manufacture, marketing, transfer and sale of hemp-derived intoxicating cannabinoids and synthetic cannabinoids. The emergency rule carves out exceptions for those cannabinoids above that the board has regulated as a cannabis product, or that are authorized for sale at a licensed medical dispensary, or that are approved pharmaceutical drugs by FDA.
The move by the Vermont Cannabis Control Board echoed similar steps taken by states, including Colorado, Connecticut, Idaho, New York, Oregon, Rhode Island and others. Attorney Rend Al-Mondhiry estimates that at least 11 states now regulate delta-8 THC, while at least 12 have banned it altogether.
"There could be more of each, however, and there are other states currently contemplating bans or regulating delta-8," said Al-Mondhiry, a partner in the law firm Amin Talati Wasserman LLC.
Indeed, multiple news reports indicate New Jersey could be the next to follow suit. Lawmakers are concerned about the ease of availability of unregulated intoxicating substances to consumers, particularly minors.
"The federal government legalized hemp production and just didn't see this loophole, didn't see that these very low-THC plants, material could be distilled from them to make very high-potency THC products," NJ Spotlight News quoted Declan O'Scanlon, a Republican state senator from New Jersey, in a June 21 article on a possible ban of delta-8 THC products.
"We need to do this now, get these products off the shelf," O'Scanlon said, according to the story. "And if someone wants to continue to create them, we need a regulatory framework, testing, so we know what's in it."

Cannabis business attorney Rod Kight of Kight Law Office PC questioned whether Vermont's ban on delta-8 THC can survive.
"The Vermont regulators appear to have overreached," he told Natural Products Insider via email. While Vermont law "clearly" defines hemp as including derivatives such as delta-8 and other synthetic cannabinoids and authorizes the state's cannabis board to regulate those substances, "it does not grant the authority to ban them outright," Kight added.
The Vermont Cannabis Control Board did not respond to a request for comment for this story.
Many states already regulate delta-8 THC, and suppliers in those regions probably don't have much to fear in terms of losing a revenue stream.
"I don't think states that are currently regulating—rather than banning—delta-8 THC will switch to banning this substance," Al-Mondhiry said in an email for this story. However, she added, "it could cause other states without laws in place to move toward a ban."
Kight thinks the impact could be even less climactic. "I do not think that Vermont's ban will materially affect hemp regulations in other states," he said.
Professionals with ties to the hemp industry might blame the marijuana industry for the delta-8 THC bans. Indeed, removing delta-8 from gas stations and other lower-end outlets makes sales of intoxicating substances legal only through regulated cannabis facilities, giving dispensary owners greater market control.
While there is truth to that perspective, there likely is more to the story, according to Kight.
"Most state bans regarding delta-8 THC appear to be based on a combination of a misunderstanding by lawmakers and regulators, and a 'turf war' by Big Marijuana," he said. "For example, delta-8 THC products remain lawful in Colorado, but may only be sold by marijuana licensees, not hemp companies."
Colorado in June just passed—and its governor has signed—a bill that addresses the regulation of hemp products, including delta-8 THC.
"For sale within Colorado, the bill largely prohibits many potentially intoxicating cannabinoids, including delta-8 THC, and even (controversially) limits potencies of delta-9 THC in conventional full-spectrum hemp products," Garrett Graff, business and cannabis attorney at Moye White LLP, told Natural Products Insider over email.
But there's a catch in Colorado, one that comes with fewer limitations than regulations in Vermont, for example.
"[G]iven that hemp is a nationwide industry, and every state is addressing hemp products, including delta-8 THC, differently, the bill does expressly allow for in-state manufacturers to manufacture products for sale to other states that do allow for such products," Graff said.
He cited Kentucky, which allows delta-8, as one example, and Minnesota, which allows for 5-milligram THC hemp products, as another.
Meanwhile, certain federal-level activity could hamper the availability of delta-8 THC products.
While the 2018 Farm Bill legalized hemp, the Drug Enforcement Agency (DEA) may act to regulate synthetic cannabinoids, such as delta-8 THC. A DEA official recently laid out plans to regulate delta-8 THC, classified in the presentation as a "designer drug," under one of the schedules of controlled substances overseen by the agency, according to industry lawyers.
Synthetic cannabinoids also are on the radar of another federal agency, the Food and Drug Administration.
In a consumer advisory, FDA says delta-8 THC products have not been proven to be safe or effective, feature "psychoactive and intoxicating effects" and frequently involve the use of potentially dangerous chemicals in their creation. FDA has reported receiving 104 reports of adverse events in patients who consumed delta-8 THC products between Dec. 1, 2020, and Feb. 28, 2022. 
Norman Birenbaum, a senior public health advisor at FDA and former cannabis regulator in Rhode Island and New York, recently reiterated concerns over the potential risks of synthetic cannabinoids, including delta-8 THC.
"The market for delta-8 THC and other synthetically derived cannabinoids has emerged rapidly and relatively recently over the last 12 to 24 months," he said during a May 25 call with industry stakeholders. "Little is known about the risk profile of these substances historically."
Of the "reports of serious harm" that FDA has received about synthetic cannabinoids, several "cases pertain to children or people who didn't know these products were intoxicating, and this is a serious public health issue, and a solution is urgently needed," Birenbaum said. "We are prepared to work with Congress on possible solutions to this issue."
FDA also is looking to work with Congress on a new regulatory framework for CBD, potentially further complicating business for suppliers and marketers of cannabinoids.
"Aside from potential DEA restrictions, even if we were to see some kind of federal framework for CBD and other hemp products, unless there's preemption (which seems unlikely), these state laws will continue to exist, so the industry will need to keep monitoring state activity closely," Al-Mondhiry cautioned.
That advice goes for CBD firms, too.
"The CBD industry, including those who are not selling delta-8, or only selling what they believe to be non-intoxicating hemp products, still need to monitor state activity closely," Al-Mondhiry said. "Even in cases where it seems like laws are only intended to regulate or restrict delta-8 or other synthetically derived products, oftentimes these laws can sweep in other hemp products."
However, "most states have not enacted bans on delta-8 THC, and the CBD market in those states will likely remain consistent," Kight said. "Additionally, CBD continues to have a market outside the context of isomerization and conversion to other cannabinoids."
But the future of the market for delta-8 THC and other hemp-derived cannabinoids—including intoxicating ones—remains anyone's guess, and hemp companies will need to keep a close eye on developments.
Even outside of delta-8 bans and regulations, some states are restricting the chemical conversion of cannabinoids altogether, Al-Mondhiry pointed out. In that case, "switching to using CBD to create or manufacture a different type of cannabinoid product may not be an option."
As a result, the lawyer added, "Some suppliers might choose to only operate in states that regulate delta-8 and similar substances and follow the applicable state requirements."
Subscribe and receive the latest insights on the healthy food and beverage industry.
Join 47,000+ members. Yes, it's completely free.
You May Also Like
---