DEA Backpedals on Plan to Outlaw Botanical Kratom
DEA Backpedals on Plan to Outlaw Botanical Kratom
DEA revealed it is withdrawing its Aug. 31, 2016 notice of intent to temporarily place the main constituents of kratom into schedule I under the Controlled Substances Act (CSA).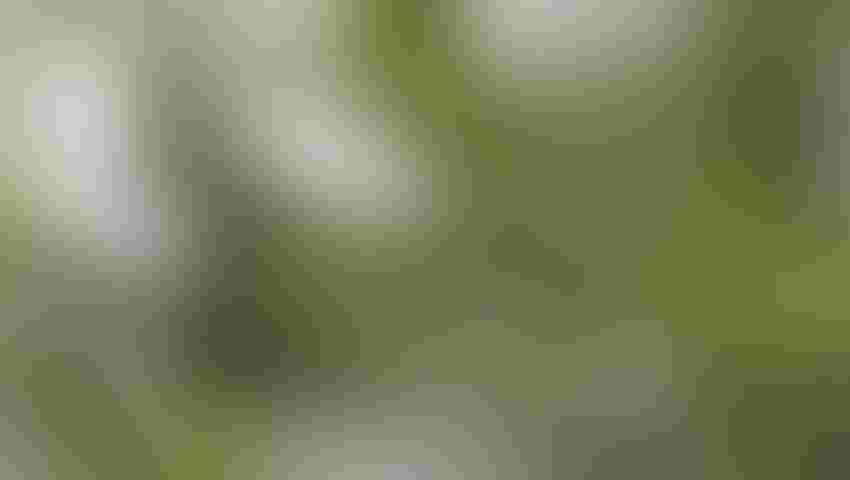 In the wake of pressure from Congress and the American public, the Drug Enforcement Administration (DEA) is at least temporarily reversing its decision to outlaw the botanical known as kratom.
In a document that is scheduled to be published Thursday, DEA revealed it is withdrawing its Aug. 31, 2016 notice of intent to temporarily place the main constituents of kratom—the plant formally known as Mitragyna speciosa—into schedule I under the Controlled Substances Act (CSA).
But kratom's future remains uncertain.
DEA is soliciting comments from the public until Dec. 1, 2016 regarding the scheduling of mitragynine and 7-hydroxymitragynine under the CSA. The agency said it is expecting to receive from FDA a scheduling recommendation for the two substances, as well as a medical and scientific evaluation. DEA has requested that FDA expedite its scheduling recommendation and evaluation.
"With respect to mitragynine and 7-hydroxymitragynine, DEA will consider all public comments received under the above procedures, as well as FDA's scientific and medical evaluation and scheduling recommendation for these substances," the new document said. "Once DEA has received and considered all of this information, DEA will decide whether to proceed with permanent scheduling of mitragynine and 7-hydroxymitragynine, or both permanent and temporary scheduling of these substances."
The main constituents of kratom remain noncontrolled substances under federal law, DEA said.
The American Kratom Association welcomed the development.
"We dedicated all our resources to a team of nationally recognized experts and enlisted a formidable grassroots army to get here today," Susan Ash, founder and director of the American Kratom Association, said in an emailed statement. "We're thankful to the DEA for listening to us, the many members of Congress and the research scientists who expressed the opposition that led to a withdrawal of the emergency attempt to make Kratom a schedule 1 controlled substance."
John Hudak, who studies drug policy at the Brookings Institution, described DEA's most recent move as "shocking" in The Washington Post.
"The DEA is not one to second-guess itself, no matter what the facts are," he told the newspaper.
Plenty of DEA critics second-guessed the agency's notice of intent, rejecting claims that kratom has no accepted medical use and a high potential for abuse.
"We believe kratom should not be scheduled in any way, and available to responsible adults," Ash of the American Kratom Association said. "Since it's been consumed safely for decades in the U.S. and world-wide for millennia, there is no impetus to make it a controlled substance."
Kratom, a petition to the White House asserted, "has been shown numerous times in reports from users to help recovering Opiate addicts, treat pain, combat depression and anxiety, and much more."
The petition has garnered more than 142,000 signatures.
"Congress granted emergency scheduling authority to the DEA based on the need for law enforcement interdiction of new and previously unknown illegal synthetic street drugs that result in injuries and death," declared a letter to DEA Acting Administrator Charles Rosenberg, which the Post reported was signed by a bipartisan group of nine U.S. senators. "The use of this emergency authority for a natural substance is unprecedented, so it is important to determine whether the circumstances here necessitate a jump to Schedule I." 
Industry lawyers had viewed DEA's notice of intent as virtually eliminating kratom's potential future as a lawful dietary supplement in the United States. FDA, which assisted with DEA's efforts to schedule kratom and regulates supplements, has previously cautioned the botanical has the potential for abuse and is a risk to public health.
In an import alert, FDA said it has no evidence that kratom was marketed as a dietary ingredient before October 15, 1994. Therefore, it cannot be sold in the United States as a dietary supplement without a new dietary ingredient notification (NDIN).
Under the 1994 Dietary Supplement Health and Education Act (DSHEA), such a notification must demonstrate that kratom when used under the recommended conditions or suggested in the labeling of the product "will reasonably be expected to be safe."
At the time DEA announced its notice of intent to outlaw the main constituents in kratom, FDA confirmed receiving only one NDIN on kratom. But the notice was incomplete, failing to satisfy federal regulations.
Subscribe and receive the latest insights on the health and nutrition industry.
Join 37,000+ members. Yes, it's completely free.
You May Also Like
---