Day Three: SupplySide West News, Cutting-Edge Studies and More
Day Three: SupplySide West News, Cutting-Edge Studies and More
It's day three of SupplySide West in Las Vegas and the show floor officially opens today at 10:00 a.m. Click here to check out today's agenda or to locate an exhibitor's booth, click here. If you're around later today at 3 p.m., join our team of editors at booth 3183# for the Editor's Choice Awards.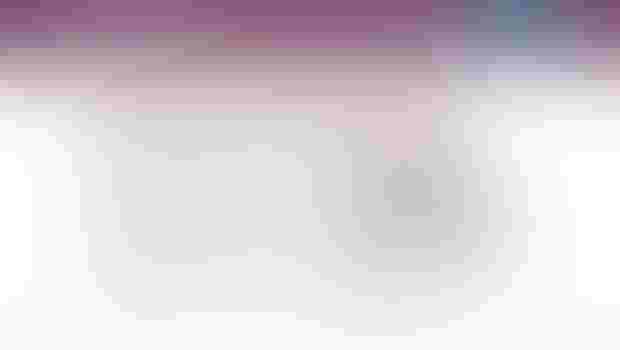 It's day three of SupplySide West in Las Vegas and the show floor officially opens today at 10:00 a.m. Click here to check out today's agenda or to locate an exhibitor's booth, click here. If you're around later today at 3 p.m., join our team of editors at booth 3183# for the Editor's Choice Awards.
Keep checking back throughout the day for updated booth news, industry news and research, hot ingredient announcements and more.
Natural Alternatives International Inc., a global formulator and manufacturer of customized nutritional supplements, is expanding its commitment to CarnoSyn®, a studied, patent-protected beta-alanine ingredient for supporting an increase in muscle carnosine and athletic performance. As part of its commitment, NAI began to directly oversee the sales and distribution of CarnoSyn in the United States and abroad as of April 1t, 2015. NAI is also showcasing CarnoSyn and previewing SR CarnoSyn®, a new sustained release beta-alanine powder, at SupplySide Wes.t 
In an effort to fortify the CarnoSyn brand and deliver additional value to its customers, NAI expanded its commitment to the following areas of development:
Continued Research and Development: NAI will continue to fund and support additional clinical studies to further strengthen substantiation, future product claims, and an expanded product line

Robust B2B and B2C Marketing and Advertising Programs: NAI will commit substantial resources to help increase brand awareness and drive new business opportunities

Vigorous Patent Protection: NAI will continue to dedicate resources to track and enforce compliance with its patent rights

Inventory and Supply Control: NAI will continue to invest in robust inventory levels and supply chain support to guarantee material availability, ensure timely production and consistency in product safety and quality
Visit NAI at SupplySide West at booth #1506.
SourceOne introduce HempCHOICE™ PCR Hemp Oil, available in a broad variety of product applications, all of which are patent-protected formulations. These applications range from water-soluble powder technology for hard-shell capsules and drink mixes to innovative topical delivery systems and functional beverage solutions, such as smoothies, as well as softgels and liquid-filled hard-shell capsule solid-dosage forms.
Water Soluble Powder: SourceOne is able to turn lipid-based ingredients into water-soluble powders using innovative delivery system technologies that also improve absorption and bioavailability.

Topical Formulations: VESIsorb® topical delivery systems are designed to improve absorption, bioavailability and optimization of health benefits and are also protected by both pharmaceutical and nutritional supplement patents. In addition to its existing products formulations, custom products can be built to meet customer-specific needs.

Sprays & Tinctures: The company has developed patent-protected, advanced spray and tincture formulations for optimal absorption and bioavailability.

Functional Beverages: It offers developed functional beverages and smoothies that are great-tasting and have optimized absorption, stability and bioavailability.

Soft Gel & Capsules: The company offers patent-protected, advanced soft gel and two-piece liquid filled hard-shell capsules formulated with advanced colloidal droplet delivery system technology.
Visit SourceOne at SupplySide West a booth #3258.
DSM is highlighting the advantages of its custom nutrient premix service at SupplySide West. With access to more than 1,400 ingredients, Fortitech® Premixes delivers precise blends of the desired functional ingredients. Each batch is carefully tested and qualified, and its team of scientists, regulatory and quality professionals is well-positioned to support customers with traceability, market clearance and clinical substantiation of premix ingredients.
At SupplySide West, DSM's booth will be showcasing:
A market-ready powdered beverage, utilizing PowerCap® technology, fortified with vitamins A, C and E. This concept offers manufacturers a fast-path to market because each formulation combines nutrients, flavors, colors, sweeteners and stabilizers into a single market-ready powder

Bursting Bits Cherry Confectionery: this candy "crackles" in your mouth and is a unique delivery vehicle for the 18 nutrients, including B vitamins, as well as vitamins A, C, E, D3, calcium, zinc and folic acid that have been incorporated into this application
Visitors will also be able to sample a delicious, fresh healthy cocktail at the juice bar. Each beverage is customized to target specific health benefits and flavor preferences, and can be made using Fortitech Premixes
Visit DSM at SupplySide West at booth #2320.
BLIS Technologies and Stratum Nutrition recently published a new clinical study in the International Journal of General Medicine that evaluated the upper respiratory immune health benefits of the probiotic BLIS K12® in children. The new results confirm and extend earlier findings in both children and adults, establishing the importance of a healthy oral cavity microbiome and demonstrating the benefits of BLIS K12 supplementation in improving resistance to both bacterial and viral pathogens.
Daily supplementation with Streptococcus salivarius BLIS K12® was tested in reducing the incidence of otitis media (middle ear infection)—a frequently encountered bacterial or viral condition in pediatric populations. A common repercussion of acute otitis media (AOM) and a lingering problem in some children is secretory otitis media (SOM), an asymptomatic inflammatory condition characterized by persistent fluid in the middle ear cavity.
In this pilot study, 22 children ages 3 to 9 years old with a recent history of AOM and fluid in one or both ears for at least two months were selected for participation in the study.  All of the children finished the study with no reported side effects. They were each administered a once-daily chewable lozenge containing BLIS K12® for of 90 days. During that time period, the rate of AOM infections dropped by more than 40 percent when compared to diagnosed infections from the prior 12 months. In addition, there was a 50 to 60-percent improvement in specific measurements for hearing, as well as an approximate 40-percent improvement in the appearance of the ear canal and eardrum, including reductions in fluid buildup in the middle ear.
The results of this study also reconfirm the excellent safety profile of BLIS K12 in children and show for the first time, a beneficial effect in children with a history of chronic middle ear asymptomatic ear infections. 
Visit Stratum Nutrition at SupplySide West at booth #3149.
TIC Gums is launching a new Ticagel GC series for gummy applications for confections and nutritional delivery systems, such as multivitamins, at SupplySide West. To help formulators replace some of the vital textural attributes with removing gelatin, TIC Gums  developed Ticagel GC-564 S and Ticagel GC-581 B. By leveraging the unique characteristics of each hydrocolloid within these blends, manufacturers can customize a gelatin-free gummy product that delivers the desired combination of textural components.
Samples will be available at the TIC Gums' booth during the show to demonstrate how these systems allows product developers to customize the levels of springiness, toothstick, cohesiveness and hardness as they wish while adhering to label restrictions.
Visit TIC Gums at SupplySide West at booth #3558.
Aker BioMarine achieved an "A" rating in the 2015 Reduction Fisheries Sustainability Overview from the Sustainable Fisheries Partnership (SFP), a business-focused NGO that is helping to reshape the world of corporate responsibility by allowing companies to directly engage with suppliers of natural resources. The report showed 2 percent of the total catch volume from the reduction fisheries in the analysis comes from stocks in "Very Good" condition and this corresponds to a single fishery—Aker BioMarine's krill fishery.
As part of the SFP's mission to assess and improve the needs of sustainability, the organization analyzed data from 24 stocks of 13 species (divided by fish and crustaceans) and focused solely on the stocks used for fishmeal and fish oil—also referred to as "reduction fisheries." The fisheries were ranked into four sustainability categories (A-very well managed fisheries, B1-reasonably well managed fisheries, B2-reasonably managed fisheries, and C-poorly managed fisheries).
"Since the marine omega-3s used in dietary supplements most frequently come from 'reduction fisheries' (i.e., those used to make fish/krill meal and oil), they require close attention because the species used represent a vital part of the food chain. For this and many other reasons, an omega-3 company simply cannot do business today without taking the appropriate environmental steps to ensure these species are well protected," said Marte Haabeth Grindaker, sustainability director, Aker BioMarine.
Visit Aker BioMarine at SupplySide West at booth #1215.
In other news …
A&B Ingredients appointed Joe O'Neill as the company's new vice president of sales & business development. In his new position, O'Neill will be responsible for managing the company's day-to-day sales efforts of its specialty ingredients line of products including pea proteins, antimicrobials, antioxidants, shelf life extenders, probiotics and low sodium sea salts, as well as coordinating the strategies for A&B future growth.  O'Neill will be working at the company's headquarters in Fairfield, New Jersey, he will report to and work in tandem with Gil Bakal, managing director. Prior to joining A&B Ingredients, O'Neill worked at Beneo Inc.  16 years, most recently as president and general manager.
Subscribe and receive the latest insights on the healthy food and beverage industry.
Join 47,000+ members. Yes, it's completely free.
You May Also Like
---