CV Sciences temporarily spared from lawsuit pending FDA rulemaking
CV Sciences temporarily spared from lawsuit pending FDA rulemaking
A federal judge recently stayed a lawsuit against CV Sciences while FDA continues to look into regulating the CBD market.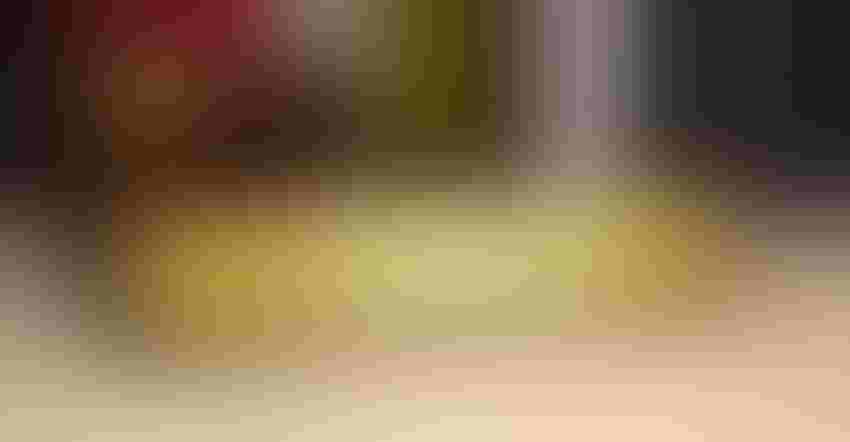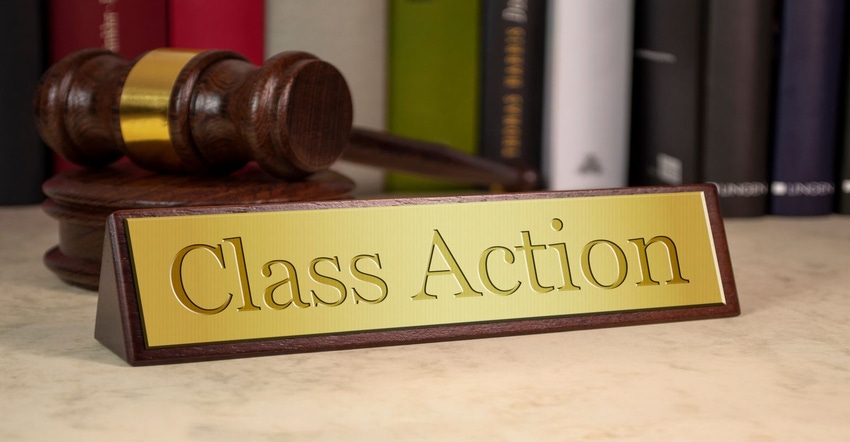 A federal judge recently put on hold a lawsuit against one of the nation's largest CBD marketers, CV Sciences Inc., in a decision that may encourage other courts to stay similar complaints.
The complaint against CV Sciences in the U.S. District Court for the Central District of California is one of several putative class actions that allege marketers of CBD are selling illegal products.
In staying the proceedings, Chief U.S. District Judge Virginia Phillips relied on a legal doctrine known as "primary jurisdiction" since FDA has not yet adopted CBD regulations.
The judge stayed the case until "FDA completes its rulemaking regarding the marketing, including labeling, of CBD ingestible products."
The decision is "a real good win for not only our company but for other defendants that are facing similar actions," said Joseph Dowling, CEO of CV Sciences, in an interview.
Dowling acknowledged plaintiffs can ask the court to resume the case against his company after FDA issues regulations.
"But by then, we think there will be rules establishing whether CBD products may use the term 'dietary supplements,' and we think that will be established," he said.
Although plaintiffs cited 2019 warning letters from FDA to show CV Sciences has run afoul of the law, Phillips observed such letters do not establish final regulatory action. "The fact remains that the FDA has not formally established its position," Phillips wrote in her May 22 order.
She also noted multiple state and federal agencies are involved in the complicated oversight of products containing cannabis.
"Congress has committed regulation of CBD products to the FDA and expects the agency to publish guidance as soon as possible," Phillips stated. "Finally, the number of CBD class actions currently pending in the federal district courts makes clear the danger of inconsistent adjudications."
Based on a lack of "standing," the judge also dismissed the plaintiffs' final cause of action seeking a declaration that CV Sciences "misrepresented the nature, ingredients and effectiveness of the products and that its actions are unlawful."
CV Sciences was among several marketers sued in late 2019 over its CBD products. FDA's batch of warning letters in November to CBD marketers spawned the lawsuits, said Kevin Laukaitis, an attorney with Philadelphia-based Kohn Swift & Graf P.C., one of the law firms that filed the complaints against CV Sciences and others.
The agency has "taken the explicit position that CBD is a drug only, and is actually illegal in the use of foods, beverages, supplements and animal products," he said in a 2019 interview.
Earlier this year, FDA told Congress it's "actively considering potential pathways for certain CBD products to be marketed as dietary supplements" and weighing issuance of a policy related to its enforcement priorities while potentially engaging in a rulemaking process.
But the agency hasn't specified a timeline for promulgating regulations that would expressly allow CBD to be marketed in dietary supplements or conventional food.
Dowling said the CBD category should be subject to federal oversight.
"We want to be regulated," he said. "We're in a group of companies that feel strongly that regulation will actually help the industry establish greater credibility [and] transparency—and both those things will help grow the space."
Laukaitis didn't immediately respond to a request for comment on Phillips' order staying the proceedings against CV Sciences.
'Great news for industry' 
Jennifer Adams, an associate in Chicago with the law firm Amin Talati Wasserman LLP, described the recent court decision as "great news for industry, as it takes much of the wind out of the sails of class action attorneys eyeing to challenge products based on the legality of CBD."
"While the decision doesn't yet foreclose these suits altogether, the court recognizes both that FDA's position is not binding and evolving, and that the agency is under significant pressure to expedite its rulemaking," she said in an email. "So for now, the court will let FDA's process continue and not jump ahead of it."
Several cases resembling the one against CV Sciences are also pending against other CBD marketers.
"Although it's possible the judges in those cases see it differently, given the almost copy-and-paste nature of these sister suits, we anticipate they will soon also be stayed to avoid contradicting each other," said Adams.
In January, a federal judge stayed a putative class action lawsuit filed against Green Roads of Florida LLC for misrepresenting the amount of CBD in its products pending the completion of an FDA rulemaking.
"The FDA regulations currently provide little guidance with respect to whether CBD ingestibles, in all their variations are food supplements, nutrients or additives and what labeling standards are applicable to each itineration," U.S. District Court Judge Ursula Ungaro wrote in her Jan. 3 order. Although a new rule adopted in Florida "addresses CBD product labeling, the court would benefit greatly from the FDA's regulatory oversight."
Subscribe and receive the latest insights on the healthy food and beverage industry.
Join 47,000+ members. Yes, it's completely free.
You May Also Like
---