CV Sciences officers poised to settle shareholder derivative lawsuits
CV Sciences officers poised to settle shareholder derivative lawsuits
The hemp products company has had a rough go since attracting the attention of a short seller in 2018.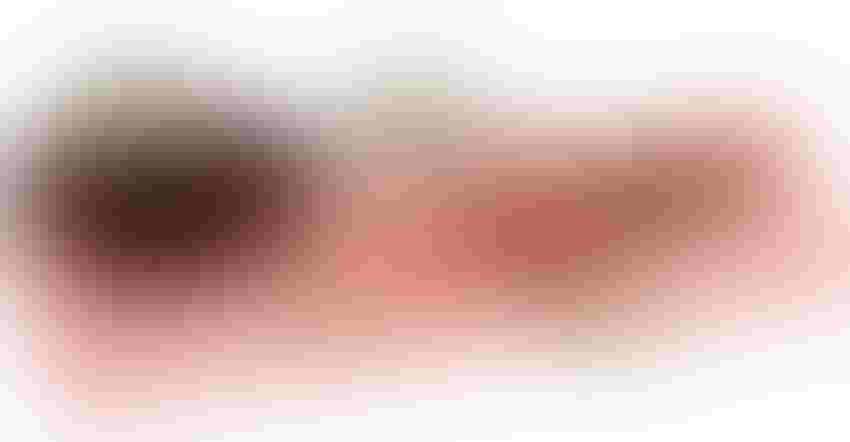 Nov. 14, 2022. That's the day a Nevada judge will decide whether to approve a proposed settlement that would bring to a close years-long litigation brought by shareholders of CV Sciences on behalf of the company against current and former directors and officers of CV Sciences. 
The litigation all ties to a patent and a tweet.
Tobacco addiction treatment presents 'important long-term growth' prospects
California-based CV Sciences Inc. makes hemp-based CBD products. It competes against the likes of Charlotte's Web on the consumer side and also has a specialty pharmaceutical arm. In 2016, CV Sciences filed for a patent to protect its formula—a chewing gum featuring a blend of CBD and nicotine—to treat smokeless tobacco addiction.
The market potential for such an approach is significant, to the tune of multiple billions of dollars. The figures vary by source. Last year, CV Sciences cited unnamed research that pins the number at "more than $2 billion." At least one research outlet states the treatment market already reached more than $4 billion last year. Regardless, if CV Sciences could sell enough of its chewing gum to help people wean off snuff and chewing tobacco, it would have "another important long-term growth channel" on its hands, the company said in 2019.
Indeed, the amount of money at stake set the stage for a brouhaha.
In 2017, a series of behind-the-scenes events occurred that stirred up trouble for CV Sciences. The United States Patent and Trademark Office in April of that year delivered an initial rejection of CV Sciences' patent, one the company characterized in court documents as "non-final." The patent office followed up in December with another rejection, which CV Sciences also defended as not final.
The "non-final" argument may hold water. Attorney Kevin Bell, leader of the patent practice at Arnall Golden Gregory LLP, said USPTO processes allow applicants to pursue other routes to approval, even after rejections.
The status of CV Sciences' patent in question was not so much the issue. The problem, shareholders eventually complained, was CV Sciences did not share the patent-rejection information with investors.
But organizations with thousands of patents do not share approval status every step of the way, if at all, and unless a patent proves material to a company's operations, updates are neither standard nor expected, said Bell, who is not involved in the CV Sciences litigation.
The intellectual property in question ties to the pharmaceutical division, not consumer, where CV Sciences earns the bulk of its revenue.
In September 2019, after a melee had ensued involving a short seller, CV Sciences filed for a Request of Continued Examination—an intent the company did share with its investors.
And on May 2020, the USPTO granted CV Sciences its patent. But by then, business had gotten even more complicated for CV Sciences.
How one tweet sent CV Sciences to court
On Aug. 20, 2018, about two years before the patent issuance, Citron Research published a tweet alleging "misrepresentation." The firm accused CV Sciences, then flying high on record stock price and revenue, of misleading investors about the status of the smokeless tobacco addiction treatment patent.
"The total bull case is based on REJECTED patents the company has never disclosed and continues to hype," Andrew Left, the activist short seller who owns Citron Research, tweeted. "Securities Fraud?"
Here's some important background leading up to that tweet.
Between July and August of 2018, CV Sciences was enjoying a surge in its stock price—up from about $1.60 to around $9, presumably due to its then-revenue growth (which had just reached $12.35 million in the second quarter of 2018), and in part to the promise of its drug development operating segment, the specialty pharmaceutical division.
In addition, the company had applied on July 23, 2018, to move from the over-the-counter trading market to the NASDAQ. Such a strategy would "increase corporate visibility, improve liquidity and broaden awareness in the financial markets," CV Sciences CEO Joseph Dowling said at the time.
After Citron Research's tweet went live in August, CV Sciences' stock plunged. The company watched its shares go from $9.22 to $3.40 in one day, hindering efforts to list on the NASDAQ.

Short sellers like Citron Research bet on, and profit from, a drop in the price of a security. Per Investopedia, they borrow shares, typically from a broker-dealer, then buy them back on the market for a profit, if the share price declines.
The unanswered question remains whether Citron Research was making a legitimate accusation or whether it was seeking to drive down CV Sciences' stock for its own benefit.
That aspect of the case seems to have faded in the ensuing kerfuffle, beyond this brief mention in the Sept. 21 Notice of Proposed Settlement: "Defendants … state that Citron Research's tweet consisted exclusively of publicly available information from a screenshot of the USPTO's website, which Citron Research embellished and restated in a misleading fashion for the ostensible goal of purposefully decreasing the company's share price as part of a short-selling scheme."
Citron Research did not immediately respond to a request for comment for this article.
'
Our company has been victimized'
Within two days of the Citron Research tweet, various law firms around the U.S. started issuing press releases stating they were investigating CV Sciences. On Aug. 30, 2018, Dowling addressed the situation.
"As many of our shareholders are aware, our company has been victimized by campaigns run by short sellers in order to depress our stock price, so they could make financial windfalls," Dowling said in a letter to shareholders. "We are also aware that at least one such group has boasted on social media platforms about its financial returns since their release of misleading information regarding the company's patent prosecution and drug development efforts. While we don't normally comment on our stock price or performance, it is important to stress that nothing has fundamentally changed in our business. We continue to deliver solid financial results, and we remain very confident in our prospects."
Even so, by October 2018, Citron Research's allegations had prompted the filing of six shareholder derivative lawsuits, the cases involved in the upcoming settlement agreement in November. Defendants in the lawsuits included Dowling and several former officers and executives, including, among others, co-founders Michael J. Mona Jr., the company's former CEO, and Michael J. Mona III, the former chief operating officer of CV Sciences.
Shareholder derivative lawsuits are separate from class-action proceedings, and they are not personal. Rather, they seek to protect the company by taking aim at the corporation's directors, officers or other third parties who breach their duties, according to Cornell Law School's Legal Information Institute.
In CV Sciences' settlement, those suits are resulting in requirements for corporate reforms and for the repayment of legal costs. There are no actual monetary awards.
CV Sciences has not admitted any wrongdoing and the settlement terms do not require it to do so. Instead, the specific conditions all parties have so far agreed upon include:
- CV Sciences implementing reforms within 180 days of the settlement's final approval, and keeping them intact for at least three years;
- Performing an annual risk assessment, led by the CV Sciences chief financial officer;
- Installing an audit committee comprising at least two members and encompassing a range of responsibilities. In addition, all CV Sciences employees will be required to cooperate with any audit investigations or risk losing their jobs;
- Improving the chief compliance officer role to handle duties, including overseeing CV Sciences' communications with the USPTO and working with the company's audit committee;
- Instituting mandatory annual employee risk assessment and compliance training.
Finally, CV Sciences' insurance policy is expected to pay out $275,000 to the shareholders who filed the derivative lawsuits.
The whole matter will be considered resolved if and once a judge issues an order and final judgment approving the settlement. In September, Judge Timothy C. Williams of Clark County District Court in Nevada signed an order preliminarily approving the settlement and provided for a notice of the proposed settlement to shareholders. 
The shareholders said in court documents they agreed to settle because, while they still believe their cases have merit, the benefits outweigh the disadvantages of protracted and expensive legal proceedings. The defendants, for their part, said in court papers that the assertions against them contain no merit but that settling is necessary to avoid "the burden, expense and uncertainties inherent in further litigation."
Attorneys for the shareholders did not respond to requests for comment for this article. A spokesperson for Procopio, Cory, Hargreaves & Savitch, which represented the defendants, said, "We don't comment on ongoing legal matters."
Where will CV Sciences go from here?
CV Sciences' future, from a financial perspective, looks a bit uncertain. In the last year, the company's stock has hit a high of 27 cents. For the most part, share prices have fluctuated between 3 cents and about 4.5 cents.
Meanwhile, in its latest round of earnings, released on Aug. 12, CV Sciences reported revenue of $4.1 million for the second quarter of 2022. That number was down by a full $1 million from the same period a year earlier, and a marked decrease from its aforementioned all-time-high of more than $12 million in the second quarter of 2018.
In regulatory filings with the Securities and Exchange Commission, the company has disclosed that its accumulated deficit, operating results and other factors "raise substantial doubt" about its "ability to continue as a going concern."
CV Sciences further is keeping its options open via "strategic review," which means it may consider buying or merging with a competitor, or selling, in whole or in part.
Those observations both come amid a series of management, auditor and investor relations changes CV Sciences has made since 2018 as it seeks to polish its image and strengthen its financials.
In a second-quarter 2022 earnings call, according to a written transcript from Seeking Alpha, Dowling said CV Sciences remains "optimistic" about its "future growth prospects."
"Our industry continues to undergo a repositioning," he added, "and we expect to benefit from the evolving regulatory framework as well as further brand contraction and consolidation."
Subscribe and receive the latest insights on the healthy food and beverage industry.
Join 47,000+ members. Yes, it's completely free.
You May Also Like
---