CRN to USITC: Dont Investigate Amarin Omega-3 Fish Oil Complaint
CRN to USITC: Dont Investigate Amarin Omega-3 Fish Oil Complaint
FDA, Rend Al-Mondhiry of CRN said, has "exclusive authority" to determine whether the products subject to Amarin's complaint are dietary supplements.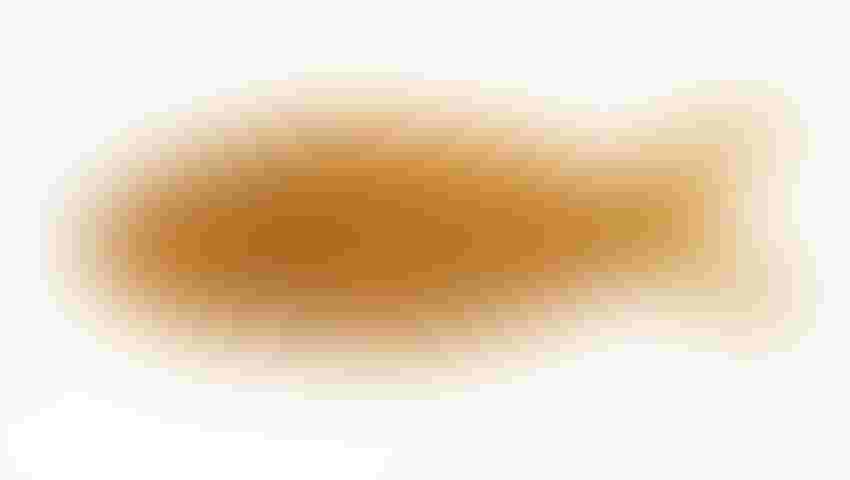 A prominent trade group urged the U.S. International Trade Commission (USITC) not to investigate a complaint filed against several companies selling omega-3 fish oil products as dietary supplements.
As INSIDER previously reported, Amarin Pharma has alleged the fish oil products aren't dietary supplements but instead are unapproved new drugs. Amarin's complaint filed with USITC—a quasi-judicial federal agency—specifically references omega-3 products predominantly containing eicosapentaenoic acid (EPA) in either ethyl ester or re-esterified form.
The Council for Responsible Nutrition (CRN) observed the federal agency with jurisdiction over dietary supplements—FDA—hasn't determined that the fish oil products' representations as supplements violates federal law.
What's more, the Washington-based trade group noted FDA has not objected to GRAS (generally recognized as safe) petitions for substances for use in concentrated omega-3 supplement products. The referenced GRAS petitions were filed in 2002 and 2006 by Unilever United States Inc. and Twin Rivers Technologies, respectively.
Some of the companies named in Amarin's complaint are CRN members.
USITC, the trade organization argued, isn't the appropriate agency to resolve Amarin's grievances. In a statement in a press release, Rend Al-Mondhiry, associate general counsel of CRN, said FDA has "exclusive authority" to determine whether the products subject to Amarin's complaint are in fact dietary supplements under the Federal Food, Drug & Cosmetic Act (FDCA).
"Amarin is inappropriately seeking to bypass the U.S. Food and Drug Administration's (FDA) rightful authority to make this determination by filing its complaint with the ITC," she said.
USITC, the trade group argued, should defer to FDA to determine whether the above products violate the FDCA.
"If the FDA, in its proper role, determines as a legal matter that Amarin's interpretation of the FDCA and its regulations is correct, Amarin may at that point have a viable claim under Section 337 [of the Tariff Act of 1930]," Deanna Tanner Okun, a partner with the law firm Adduci, Mastriani & Schaumberg LLP, wrote in the 12-page brief filed Sept. 14 on CRN's behalf and addressed to USITC Chairman Rhonda K. Schmidtlein. "Absent that determination, however, Amarin's complaint fails to state a claim under Section 337 and institution of an investigation would be inappropriate."
The factual allegations in Amarin Pharma's complaint, the lawyer concluded, fail to allege an unfair method of competition or unfair act as required by a rule adopted by USITC and Section 337.
An FDA spokesperson previously declined a request to comment on the issues in Amarin's complaint.
In a separate filing with USITC, CRN argued Amarin's requested relief would produce negative effects on the public interest, including "dramatically increasing the cost to achieve the health benefits associated with concentrated omega-3 products."
Amarin sells Vascepa, a pharmaceutical medicine that contains the omega-3 EPA. The typical monthly cost of Vascepa is US$200, and while some of the expense may be covered by insurance, consumers can get concentrated omega-3 dietary supplements without a prescription for as little as $10 to $20 per month, according to CRN's USITC filing.
"This appears to be a case of a company seeking a market monopoly that would deprive both legitimate manufacturers of selling legal fish oil supplements and consumers of having access to products that benefit their health and well-being," Steve Mister, president and CEO of CRN, said in a statement.
Ovidio Torres, a spokesman for Amarin Pharma, said in an emailed statement that the company has a reply public interest statement due Sept. 18 "and will otherwise respond to respondents' documents as part of the litigation."
Amarin divulged in its complaint that Vascepa has compiled heavy losses—$86.4 million, $49.1 million and $56.4 million over the last three fiscal years—and as of Dec. 31, 2016, the company had an accumulated deficit of $1.2 billion. The fish oil companies' unfair practices, Amarin asserted, have exacerbated its losses—diminishing its market share and contributing to "lost profits and to the price erosion of Vascepa."
Subscribe and receive the latest insights on the healthy food and beverage industry.
Join 47,000+ members. Yes, it's completely free.
You May Also Like
---