CRN Regulatory Summit, Sirio Pharma and Pfizer Partner, Blue Light Exposure Campaign & Other News
CRN Regulatory Summit, Sirio Pharma and Pfizer Partner, Blue Light Exposure Campaign & Other News
CRN announced a new one-day regulatory conference, Sirio Pharma expanded its strategic partnership with Pfizer and 2016 trade show sneak-peeks are among the industry's latest happenings.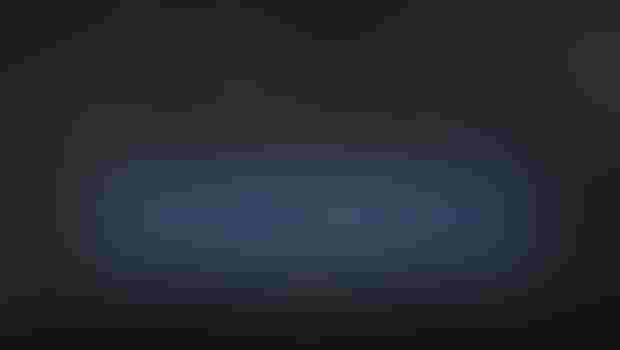 The Council for Responsible Nutrition (CRN) announced a new one-day regulatory conference, Sirio Pharma expanded its strategic partnership with Pfizer, and unique offerings at the upcoming Natural & Organic Products Europe and Engredea events are among the industry's latest happenings.
Company News
Sirio Pharma sold its subsidiary company, Treerly Health Co. Ltd., and its Treerly brand to Pfizer, one of the world's largest pharmaceutical companies. Sirio has been providing Pfizer with product development and contract manufacturing services since 2012. The 10-year-old Treerly brand has grown to become one of the top 10 health brands in China's retail market, providing a mix of innovative women's products. Pfizer's purchase of Treerly will help enhance its market position in China's nutrition and health care marketplace.
"The acquisition of the Treerly brand and its family of products will enhance the portfolio of dietary supplements we offer to our retail customers in China and will enable us to help more consumers improve their health and well-being," said Keith Choy, regional president, Asia Pacific, Pfizer Consumer Healthcare. "The addition of the Treerly products will also make it possible to leverage our existing sales and marketing capabilities and be more efficient in launching future innovations for consumers in China," he said.
In the agreement, Sirio Pharma will continue to supply Pfizer with the full range of Treerly products. Selling 100-percent stake to Pfizer is one part of the agreement between Sirio and Pfizer representing a new milestone of both organizations' strategic partnership.
In the next decade, Sirio will embark on a more comprehensive partnership with Pfizer, concentrating on the areas of research and development (R&D), manufacturing and supplying nutritional foods.
Sirio Pharma will continue focusing on the global marketplace, with innovative products that meet its mission of delivering value for health to consumers around the world.
Ingredientsonline.com is an innovative online e-commerce platform providing factory-direct access to nutritional raw ingredients harvested around the globe to the dietary supplement, food & beverage, cosmetic, pet and pharmaceutical industries.
With nearly 2,000 registered users, the site allows manufacturers in the United States to purchase quality raw materials directly from overseas factories, providing considerable cost and time savings. Ingredientsonline.com combines transparency with factory-direct pricing, data on the origin of ingredients, downloadable quality assurance (QA)/quality control (QC) documentation and 24/7 real-time access to ingredient information, such as inventory levels. Other features include tiered pricing breaks, auto-bidding, online chat and a choice of shipping options. The company stores materials in its bicoastal warehouses. For more information, visit Engredea booth #585.
In the interest of raising awareness about gut health, GoodBelly—maker of probiotic drinks, shots and supplements formulated for daily digestive health—surveyed more than 3,600 American adults about their bathroom habits. Some of the findings examined the amount of time occupied by and the frequency of bowel movements.
Although acknowledging bowel movements are not a glamourous part of daily life, Alan Murray, CEO of GoodBelly, stated they are "an important indicator of a person's health. That's why we set out to get the scoop on America's bathroom habits—to help draw attention to the importance of digestive health and offer a solution to help make 'the go' a more positive experience."
Ingredient News
Blis Technologies and Stratum Nutrition announced receipt of an FDA letter of no objection for one of the company's key products, oral probiotic BLIS K12®. The notification indicates FDA's non objection to the basis for the GRAS (generally recognized as safe) self-affirmation notification submitted by Blis Technologies.
Peter Fennessy, board chairman of Blis Technologies, said the letter of no objection is another step on the strategic pathway to opening markets through regulatory approval, putting "the conversations with larger consumer food and beverage companies in the U.S. on a stronger footing."
Event News
With a sold-out exhibit hall, the 2016 Natural & Organic Products Europe trade show— organized by Diversified Communications UK—is on track for its largest event, April 17 and 18 at ExCeL London. For its 20th anniversary, 650 exhibiting companies from more than 50 countries are expected.  Visitor pre-registrations are also tracking ahead, with over 10,000 attendees anticipated in the two days.
The show features a comprehensive array of new products across all natural and organic categories, including food, drink, health, nutrition, beauty, personal care and eco-living. Some of the products being introduced in 2016 include:
• Follow Your Heart UK is launching VeganEgg, a new egg replacer that is allergen free, cholesterol free, kosher, shelf stable, preservative free and non-genetically modified (GM).
• Pulsin' is launching Pulsin' Kids' Fruity Oat Bars, available in Strawberry, Blackcurrant & Apple, and Orange Choc Chip flavors.
• Agrobolivia Superfoods, a novel foods approved supplier for chia seeds, chia oil and soft gels, is launching its Pronto Superfoods range to the UK.
• Little Butterfly London is launching its Ecocert organic-certified Mother skincare range, including Blossom in Spring day cream, Cocoon of Bliss stretchmark butter, Scent of Seas toning body serum and Secrets of Starlight rejuvenating night cream.
• New to the UK, Paleo Treats™ Europe is launching three new, chilled sweet snack products.
• Bravura Foods is launching Free From Fellows – a new line up of the UK's favourite sweets (including gummy bears, cola bottles and midget gems) made without sugar, gluten or gelatin.
• HTC Health is sampling its new Espresso Protein Drink made from a blend of real Colombian coffee and whey protein, plus new Collagen Daily, Protein Collagen Plus Sport, and Vegan Life products.
• Coconut Miracle Pvt is sampling its new Coconut Miracle Organic Stone Ground Coconut Butter.
• Nuto Nuts is adding a new Maple & Smoked Paprika flavour to its range of popped fox nut snacks, which offer a nutritious alternative to popcorn.
• Zootfoods is extending its range with Zoot Zero – a new, no added sugar chocolate bar, made with dark chocolate (70 percent cocoa), milk chocolate and sweetened with Stevia.
• SAF Raw is showcasing its ambient impulse buy snacks, including new activated crackers, coconut chips, Nutty Nori, fruity coconut pastilles, kale crisps, cereal bites and activated nuts.
Nicole Milloy, ‎product manager at e-retailer Naturisimo, concluded, "I'm really looking forward to seeing new emerging brands in both the natural skincare market and the ultra-fast growing well-being sector."
CRN, a leading trade association for the dietary supplement and functional food industry, announced it will host a new one-day conference, The Regulatory Summit, on Wednesday, May 5, at the Hyatt Regency in Bethesda, Maryland.
The Regulatory Summit will feature interactive sessions to help attendees formulate clear direction and options for addressing current regulatory compliance matters confronting dietary supplements and functional foods. The conference will feature a variety of regulatory experts as session leaders, from companies, consulting firms, quality control (QC) laboratories and law firms. In addition, several FDA regulatory officials representing various units of the agency will participate as presenters and observers, providing an important interface between the supplement industry and the government authority that regulates it.
"We anticipate this conference will have broad appeal for regulatory professionals in the dietary supplement and functional food industry, including senior executives, regulatory/quality managers and technical scientists. We'll cover topics of interest in regulatory affairs, as well as quality control/quality assurance (QA)," said Duffy MacKay, N.D., senior vice president, scientific and regulatory affairs, CRN. "We'd encourage companies to send more than one person, as the setup for the conference will encourage team-building opportunities resulting in strategies to prevent regulatory problems, as well as practical remedies and forward-thinking solutions to address and correct them."
The Regulatory Summit is just one of the educational events in which CRN is involved. In conjunction with the American Conference Institute (ACI), CRN will co-host the fourth annual Legal, Regulatory and Compliance Forum, June 27–29, in New York City. The forum will focus on current legal and compliance issues that greatly impact the industry. CRN's annual Day of Science and The Conference have both been growing in popularity over the past several years, and both events have gained a strong reputation for substantive presentations and networking opportunities. Additionally, CRN hosts a series of webinars each year in coordination with Informa Exhibitions.
OmniActive Health Technologies will launch What's Your B.L.U.E.?™ (Blue Light User Exposer Campaign) at this year's Engredea in Anaheim, California. An extension of Lutein For Every Age™, What's Your B.L.U.E.? is a new initiative to educate consumers on high-energy blue light, its sources and ways to help protect healthy vision from its effects with the support of the macular carotenoids—lutein and zeaxanthin isomers (RR-zeaxanthin and RS [meso]-zeaxanthin). Natural products manufacturers and retailers are invited to OmniActive's booth (#544) to gauge their blue light user exposure.
"With ever-increasing exposure to high-energy blue light sources, OmniActive proactively developed What's Your B.L.U.E.? to address the growing concerns surrounding the rapidly growing digital user demographic," said Lynda Doyle, vice president of global marketing, OmniActive.
Representatives at the booth will also provide one-on-one presentations of OmniLean, a scientifically validated ingredient that represents a new class of OmniActive ingredients called metabolic synergizers. OmniLean targets multiple facets of weight management and metabolic markers.
Equipment News
Compact and intelligent, Alfa Laval ThinkTop D30 is an easy-to-install integrated control unit for hygienic applications in the food, dairy, beverage, pharmaceutical and home & personal care industries. The reliable control unit offers a cost-effective alternative to conventional valve monitoring and control solutions.
Installation and setup is quick and easy, which eliminates fault handling during commissioning and production. It is designed to meet the market challenges for even more usability and hassle-free control of automated valves. Simply position the unit directly on top of the valve actuator, connect the air and then connect the cable to the PLC system. No special expertise, adapters or tools are required, as well as no need to adjust the feedback position at regular intervals.
ThinkTop D30 detects loss of air pressure, which is one of the most common types of process failures. It withstands the effects of physical impact, vibration, water hammer, thermal variation and pressure shock. The product is watertight and IP66/IP67-compliant, so it prevents condensation, as well as stops dust, water and other particles from penetrating into the control head. This also means the control head can be hosed down with water or cleaning liquid without affecting its operation. This ensures maximum hygiene and effectively eliminates problems associated with corrosion and external contamination.
The ThinkTop D30 features a digital interface with a 360-degree visual indicator, which makes it possible to enhance monitoring of air loss or leakage feedback from the energized and de-energized actuator. This contributes to more stable operation of hygienic processes, enhanced product quality and more uptime.
EDT Corp., an industry leader in the design and manufacture of bearings for severe service environments, has expanded its Solution® mounted plane and ball bearings, adding production and machined stainless-steel housing in a wide price range, with capabilities for applications in all areas of the process floor.
The expansion of the line, which first featured polymer housings paired with a choice of Poly-Round® plane bearings, allows end users to select not only the bearing, but the housing that best suits their application. Two types of stainless-steel housings round out the expanded lineup: a 304 production stainless-steel housing with outstanding price-to-performance, and a 304 or 316 machined stainless-steel housing designed for the highest levels of strength and sanitation. Between the lines, customers can select from six different bearing types, six different housing styles and three different housing materials.
EDT's Poly-Round bearings offer a number of advantages over standard ball bearings, particularly on straight-running sprocket-driven conveyors. Poly-Round bearings have no rolling elements and are greaseless, requiring zero lubrication. This eliminates process contamination (particularly critical in food processing). Rust is also eliminated; Poly-Round bearings are virtually maintenance-free. Additionally, after the bearing wears, it can be rotated 180º to double its useful life.
Easy-to-follow publications are available to help the end user walk through the selection process and pick the specific bearing and housing part number for their needs.
Subscribe and receive the latest insights on the health and nutrition industry.
Join 37,000+ members. Yes, it's completely free.
You May Also Like
---