CRN Plans to Launch Dietary Supplement Product Registry
CRN Plans to Launch Dietary Supplement Product Registry
Steve Mister of the Council for Responsible Nutrition expressed hope that the database would be adopted by the broader dietary supplement industry, not just CRN members.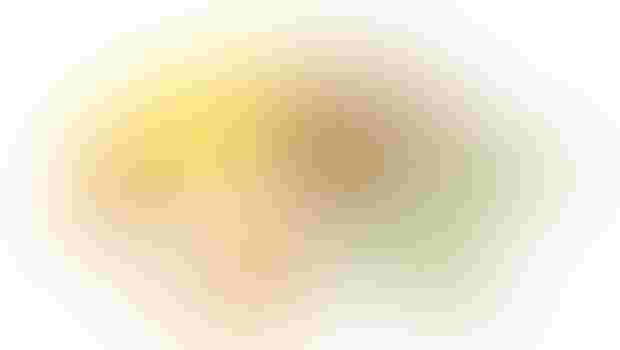 The Council for Responsible Nutrition (CRN) has been authorized by its board of directors to develop an industry-wide dietary supplement product registry that it plans to introduce by the end of the year, the trade association announced Wednesday.
"Our aspiration for this is that it will give FDA more of a window into the industry," said Steve Mister, president and CEO of CRN, in a phone interview. "It will help them understand who the legitimate players are, what the products are in the market, and what ingredients are in those products."
For no charge, companies will be able to contribute certain product information to the database that will be accessible to anyone including consumers, the trade association noted. Mister described a second tier of the database in which companies can include more detailed information for a small fee, such as special third-party certifications or seals affiliated with a product or facilities where a product was manufactured, for the viewing of specific audiences such as retailers and regulators.
Mister expressed hope that the database would be adopted by the broader dietary supplement industry, not just CRN members. He said he advised other industry trade groups that CRN has been working on the database initiative.
CRN's announcement symbolizes efforts by industry leaders to implement self-regulatory initiatives following a year of state attorneys general and other critics raising questions about the adequacy of FDA oversight of dietary supplements.
During a United Natural Products Alliance (UNPA) Raw Materials & Supply Chain Summit in February, the industry leaders of CRN, UNPA and the American Herbal Products Association (AHPA) joined together during a panel to discuss self-regulatory initiatives.
"We are really hopeful that those organizations will support this and encourage their members to participate in the registry as we are giving them support for the efforts that they're doing," Mister said. "We want this to be an industry-wide effort so that we can capture, 'What does the legitimate dietary supplement industry look like?'"
In the coming weeks, CRN anticipates announcing the vendor who will administer the database.
CRN's board previously voted to require all CRN members to participate by 2017 in a dietary supplement label database created by the National Institutes of Health's (NIH) Office of Dietary Supplements (ODS). In spite of CRN's planned product registry, Mister said the requirement for its members to participate in the ODS database hasn't changed.
"But as we looked at the ODS database, what we realized was that it did not go far enough for the kinds of information that we want in there and for the audiences that we wanted to serve," said Mister, who explained the ODS database is largely intended to serve researchers and omits details affiliated with products such as third-party seals and certifications. "We felt … there is a place for a broader registry that would be consumer-facing and retail-facing that would have additional information beyond just what's on the label.
"And we've also been concerned that the ODS database has attempted to reach out and grab every label that's in the marketplace and put it in there even if there's a history of regulatory problems" such as the presence of illegal ingredients, Mister continued. "Those kinds of things are in the database. We want a registry that represent the legitimate industry."
If a product contained an ingredient FDA considered illegal, it wouldn't be included in the planned registry, Mister said. However, that means products that are most likely to be on FDA's radar—for instance, ingredients spiked with pharmaceutical drugs, but marketed as "dietary supplements"—wouldn't be included in the database.
The planned database "is not intended to solve all of the industry's problems," Mister acknowledged. "It's one piece of a much larger puzzle, and we think all of these initiatives collectively help to move the industry forward."
CRN's plan is distinguishable from a bill that was reintroduced in 2013 by Sens. Dick Durbin (D-Illinois) and Richard Blumenthal (D-Connecticut). The Dietary Supplement Labeling Act would require manufacturers of dietary supplements to register their products with FDA and furnish a description of each product, its ingredients and a copy of the label. Durbin was expected to reintroduce dietary supplement legislation as early as spring 2016.
"This is not being done to create a mandatory registry," Mister said, commenting on CRN's plans. "But one of the benefits of this could be that if we ever had to agree to a registry that was mandatory, we would already be that much further along … Companies would be in the habit of doing this. We would know a lot more about what that [registry] would look like rather than if it were happening and we were starting at zero."
Subscribe and receive the latest insights on the healthy food and beverage industry.
Join 47,000+ members. Yes, it's completely free.
You May Also Like
---