Court decision lends support to synthetic botanicals in supplements
Court decision lends support to synthetic botanicals in supplements
The U.S. Court of Appeals for the Eleventh Circuit offered an analysis on synthetical botanicals and dealt what could be the final blow to DMAA (1,3-dimethylamylamine), a once-popular and controversial ingredient FDA has described as an "amphetamine derivative that has been marketed in sports performance and weight loss products." A federal appeals court stated botanical ingredients from nature can be artificially produced for use in supplements, despite FDA's contrary conclusion in a 2016 guidance document.
The Aug. 30 ruling by the U.S. Court of Appeals for the Eleventh Circuit "puts a dagger in FDA's idea that synthetic botanicals can't be marketed," said Todd Harrison, a partner in Washington with the law firm Venable LLP.
"You can have a synthetic copy," noted Rend Al-Mondhiry, senior counsel in Washington at the law firm Amin Talati Wasserman LLP, "but it actually has to have existed in the plant or be a qualifying dietary ingredient in the first place before … and not just in trace amounts."
Todd Harrison, an attorney in Washington with Venable LLP, said a recent federal appeals court ruling holds precedence "in that it will end FDA's absurd position that you can't have synthetic botanicals."
'Trace amounts'
The Eleventh Circuit offered an analysis on synthetical botanicals and dealt what could be the final blow to DMAA (1,3-dimethylamylamine), a once-popular and controversial ingredient FDA has described as an "amphetamine derivative that has been marketed in sports performance and weight loss products."
The ruling, which was decided by a 2 to 1 vote, marked a defeat for Hi-Tech Pharmaceuticals, a dietary supplement manufacturer that has clashed with FDA for years on multiple fronts. Jared Wheat, Hi-Tech's owner, planned to seek an en banc rehearing that, if granted, would perhaps add a twist in the six-year-old fight and provide additional case law for the dietary supplement industry.
The battle began in 2013 when FDA seized from Hi-Tech millions of dollars in DMAA. The Eleventh Circuit and a district court in an earlier decision largely focused on whether the ingredient derives from nature and is generally recognized as safe (GRAS). Both courts ultimately found DMAA didn't belong in supplements and wasn't GRAS.
The appeals court cited research in which DMAA in geraniums was found in "trace amounts." U.S. District Judge Robert Hinkle, who wrote the Eleventh Circuit's majority opinion, also referenced a factual dispute whether the ingredient was naturally found in the plant or could be traced to fertilizer. He further mentioned "competent testimony" in the record "that there is no known pathway by which geraniums could produce DMAA."
"Either way, it is clear that DMAA is not contained in geraniums in amounts greater than could reasonably be characterized as trace amounts," Hinkle wrote. "No study has found a greater amount."
Hi-Tech argued the Dietary Supplement Health and Education Act of 1994 (DSHEA) used the term "botanical" to encompass "all plant life … without limitation," the judge noted. (DSHEA amended the Federal Food, Drug & Cosmetic Act (FD&C Act)).
"Had Congress meant all plants and anything contained in them, it could have said so," Hinkle stated. "It did not."
"At the least, the statutory language and dictionary definitions support a conclusion that would be reasonable anyway," he wrote. "[I]t is unlikely that Congress used the term 'herb or other botanical' to mean a substance invented in a laboratory and artificially produced, that can be found in a plant only in trace amounts, only coincidentally, and that has never been derived from a plant for use in any medicinal, cosmetic or dietary product."
The Eleventh Circuit also addressed whether DMAA is a "constituent" of a botanical. Per Merriam Webster's dictionary, a constituent is an "essential part," suggesting "a connotation much narrower than proposed by Hi-Tech and too narrow to include the DMAA—if there is any—contained in geraniums," Hinkle stated.
Circuit Judge Gerald Tjoflat joined in Hinkle's opinion.
In a partial dissenting opinion, Circuit Judge Adalberto Jordan said the word "constituent" had a broader meaning than the one referenced by his colleague.
"It means a component or element of a whole, and—significantly—not all dictionaries require the component or element to be 'essential,'" he stated.
Artificial production
Importantly for the industry, the Eleventh Circuit rejected the idea that DSHEA prohibits artificial production of a dietary ingredient from a plant.
"If a product is indeed a dietary supplement because it contains a qualifying dietary ingredient—including, for example, an herb or other botanical—a manufacturer may take the dietary ingredient from nature or produce it artificially," Hinkle stated. "But there must be a qualifying dietary ingredient. The ability to create a substance in a laboratory and manufacture it artificially does not give a substance that status. Nor does coincidentally identifying the substance in trace amounts in some plant somewhere in the world."
On the other hand, Jordan would have sent the case back to the district court "for a trial on whether DMAA is a 'constituent' of geraniums."
"In my view, the statutory text does not provide a basis for the district court's conclusion that a 'constituent' of a 'botanical' must have a history of being extracted in usable quantities, or for the majority's holding that to be a 'constituent' an ingredient must have been derived from a plant for use in a medicinal, cosmetic, or dietary product," he wrote in his dissenting opinion. "Indeed, reading 'constituent' to mean something that has been taken out of a plant in usable amounts may make 'extract'—another statutory term—surplusage."
Harrison said the majority opinion left unanswered what constitutes an "essential part" of a plant to qualify as a constituent of a botanical.
"Clearly, trace levels is not enough, but is there a level where something becomes essential or not?" the regulatory lawyer asked in an interview. "Where is that line?"
While Harrison suggested the Eleventh Circuit's decision—holding DMAA does not qualify as a dietary ingredient—was a "rather easy" one, he said many other supplement ingredients "could be questionable."
FDA guidance
In 2016 draft guidance related to new dietary ingredient (NDI) notifications, FDA proclaimed synthetic botanicals don't qualify as an herb or botanical under DSHEA because the glossary only defines an herb or botanical as including "plants, algae, fungi, their exudates (secretions, such as sap or resin) and their physical parts."
"A substance that has been synthesized in a laboratory or factory," the agency wrote, "has never been part of an herb or other botanical, and therefore, is not a dietary ingredient under section 201(f)(f)(1)(C) of the FD&C Act."
FDA, nevertheless, stated a synthetic copy of a botanical could still be a legitimate dietary ingredient under the statute if it was lawfully marketed in the conventional food supply. Further complicating matters, FDA has said vitamins and minerals can be synthetically produced.
In her previous position with the Council for Responsible Nutrition (CRN), Al-Mondhiry helped compile comments to FDA on use of synthetic botanicals.
"There's nothing that we saw in the legislative history to suggest that Congress intended to limit the use of synthetic botanicals in supplements," she said in an interview. "And it seemed like a contradiction that you could use copies of vitamins and minerals, which are of course recognized as legal dietary ingredients by FDA."
Some sources interviewed for this story acknowledged synthetic botanicals are marketed in supplements, notwithstanding FDA's draft guidance.
"Number one, FDA hasn't finalized its guidance, and this is a disagreement on interpretation of the statute here," Al-Mondhiry explained. She also noted companies are marketing synthetic botanicals that have been in the food supply, consistent with FDA's draft NDI guidance.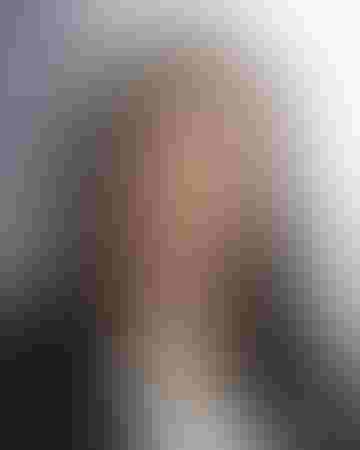 Rend Al-Mondhiry, an attorney in Washington who helped prepare comments to FDA while previously working at the Council for Responsible Nutrition, said there was nothing in the legislative history of DSHEA "to suggest that Congress intended to limit the use of synthetic botanicals in supplements."
Marianna Naum, an FDA spokeswoman, said the agency doesn't have a timeframe for releasing final NDI guidance. FDA is reviewing comments from a May 16 stakeholder meeting called "Responsible Innovation in Dietary Supplements."
"We intend to consider these comments as we work through finalizing the NDI guidance," Naum said in an email.
Impact on public health
Daniel Fabricant, Ph.D., president and CEO of the Natural Products Association (NPA), previously led FDA's then-Division (now "Office") of Dietary Supplement Programs.
He questioned what health concerns FDA officials would have if a substance is identical to one found in nature.
"Let's say it's 100% pure and identical to a natural component," Fabricant said in an interview. "What's going to be the difference in public health outcomes? Probably none."
Added Fabricant, who led FDA's supplement division when the agency seized Hi-Tech's DMAA: "If it's not identical because it's obviously not pure, that's a problem. It's going to have a different biological effect."
Practical considerations
Harrison said FDA's opinion on synthetic botanicals "never made sense" to him. The Eleventh Circuit's opinion, he added, holds precedence "in that it will end FDA's absurd position that you can't have synthetic botanicals."
The lawyer suggested a company should be able to artificially produce material from, say, a constituent of an endangered plant that has significant value. Steve Mister, president and CEO of CRN, also suggested there are practical reasons to produce an artificial copy of a botanical or its constituent—provided the product is "bioidentical" to nature, meaning "the body's going to treat it the same way."
For instance, harvesting seaweed from the ocean floor could be impractical, while synthetic production could be more sustainable and less expensive, making the ingredient more affordable, he said in an interview.
"You have to show that the synthetic equivalent is as safe as the one that's extracted from the plant," Mister added. "But if it is, then there are lots of reasons why we ought to move in that direction."
Finally, he was asked whether the Eleventh Circuit's ruling against DMAA would influence FDA's final NDI guidance related to synthetic botanicals.
"It's up to the industry now and the trade associations to distinguish this opinion from possibly a broader prohibition on synthetic botanicals," Mister responded, "and be sure that the agency doesn't misinterpret this judge's decision."
Subscribe and receive the latest insights on the healthy food and beverage industry.
Join 47,000+ members. Yes, it's completely free.
You May Also Like
---