Consumers urge FDA to keep vinpocetine on market as dietary supplement
Consumers urge FDA to keep vinpocetine on market as dietary supplement
Hundreds of consumers have urged FDA to keep on the market vinpocetine dietary supplements that have been used by Americans to support brain health.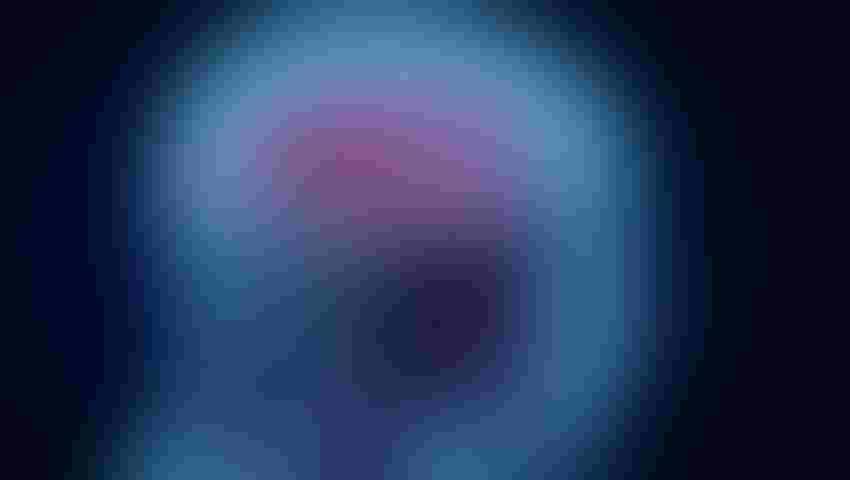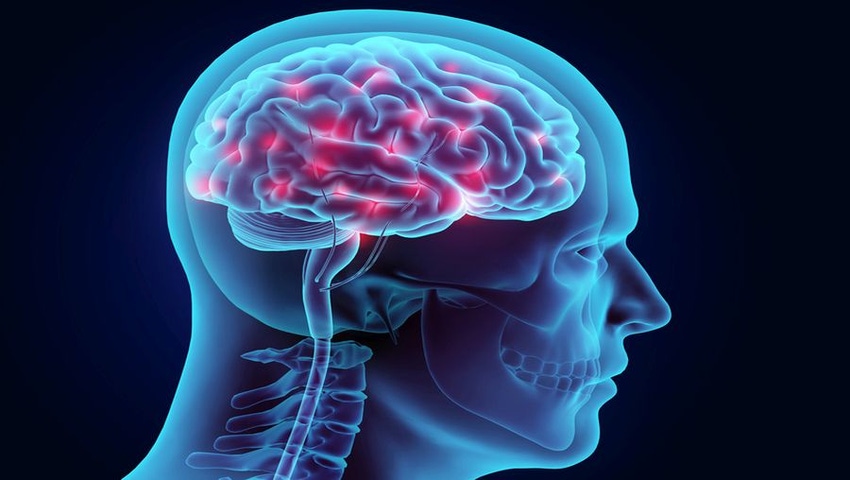 Hundreds of consumers have urged FDA to keep on the market vinpocetine dietary supplements that have been used by Americans to support brain health.
Removing vinpocetine from supplements would raise costs for consumers who seek an alternative to prescription medications and would endanger the public health, some commenters argued.
The U.S. supplement sector has been marketing vinpocetine since at least the late 1990s after Amrion Inc., GNC and other companies submitted to FDA premarket notifications to establish the safety of the ingredient.
In a Sept. 7, 2016 Federal Register notice that was published nearly 20 years after FDA received the first premarket notification regarding the ingredient, FDA tentatively concluded vinpocetine does not meet the definition of a dietary ingredient and is excluded from the definition of a dietary supplement because, in part, it was studied as a drug before it was marketed as a supplement.
In response to FDA's request for comments on its tentative conclusions, hundreds of consumers have weighed in on the administrative proceeding, urging regulators to change their position. Most of the comments submitted to FDA consisted of a one-page form letter, which described the agency's notice as an "unscientific and illegal attempt to remove an effective and safe dietary supplement from the market."
There are more than 600 scientific references in the National Library of Medicine's database (pubmed.gov), describing the health benefits of vinpocetine, the letter observed.
The form letter, offered online at Vinpocetine.org—a website that was registered by supplement brand Life Extension—declared Americans have been safely using vinpocetine since the 1980s. Further, the letter claimed FDA's attempt to remove the ingredient is a flagrant violation of the Administrative Procedures Act and the 1994 Dietary Supplement Health and Education Act (DSHEA).
"Moreover, removal of vinpocetine will endanger the health of Americans who take this supplement daily to protect against neurodegeneration," the form letter continued. "If Americans are denied access to vinpocetine, healthcare costs will skyrocket as circulatory deficits to the brains of aging Americans will increase vascular and Alzheimer's dementia risk."
Life Extension founder Bill Faloon developed the letter that was sent to customers and supporters of the company, said Rey Searles, vice president of marketing for Life Extension, in an emailed statement. The Natural Products Association (NPA) alerted Life Extension to FDA's pending decision regarding vinpocetine, he added.
Economic Impact of Removing Vinpocetine
Of the nearly 800 comments that have been published on FDA's website, only one supplement industry group, NPA, weighed in. Daniel Fabricant, Ph.D., executive director and CEO of NPA, asked whether the agency planned to assess the economic impact of its proposed action on businesses.
"It would appear that removal of this ingredient would bear little incremental public health effect (per the notice) but a significant incremental cost associated with the change in regulatory status," Fabricant wrote to FDA.
Steve Lucchino, owner/operator of a Max Muscle location in Lincoln, Nebraska, urged FDA to consider the tens of thousands of small business owners who would be affected by the removal of vinpocetine from the supplement market.
"I strongly oppose this action," he wrote. "The ingredient has been used in dietary supplements for over 20 years, has important health benefits with no safety concerns, and this action would impose significant economic costs to small business."
The Council for Responsible Nutrition (CRN), which represents dietary supplement manufacturers and ingredient suppliers, planned to file comments by FDA's Nov. 7, 2016 deadline. "Given the short 60-day comment period, we are using the time to fully understand the implications of the FDA's tentative conclusions and how it may impact the entire industry, not just for vinpocetine," said Steve Mister, president and CEO of CRN, in an emailed statement.
FDA: Vinpocetine is 'Synthetic Compound'
FDA's Federal Register notice requested public comments on its tentative position that vinpocetine does not meet the definition of a dietary ingredient because it is a "synthetic compound." FDA also has tentatively determined vinpocetine is excluded from the definition of a dietary supplement in DSHEA. In partial support of its conclusion, FDA noted vinpocetine was authorized as an investigational new drug (IND) back in 1981, while the first new dietary ingredient (NDI) notification was not until 1997.
On its information webpage urging consumers to contact Congress about the vinpocetine issue, NPA noted vinpocetine has five acknowledgements from FDA in the agency's NDI database. "This means that vinpocetine has already gone under intense scrutiny five times over by the leading authority on food safety in the United States," the trade group stated. "Each time, FDA responded with a letter that they had no concerns over the ingredient or the data provided in their safety dossiers."
NPA added FDA had the opportunity to respond to an NDI notification with a letter declaring vinpocetine is not a dietary ingredient.
One person, Jerry Walker, declared in written comments to FDA: "You should never prohibit a supplement that is not a safety concern, particularly one that has evidence of being beneficial."
Comments Highlight Vinpocetine's Benefits
Several consumers who filed comments with FDA highlighted vinpocetine's benefits.
Dale Wagner from Virginia said he and his wife use vinpocetine daily. "My mother died from Alzheimer's, and we do not want to," he wrote to FDA. "Please use some common sense and if it isn't broken, don't try and fix it."
Another Virginia resident, Eric Knapp, indicated vinpocetine has reduced his wife's seizures.
"Upon information and belief, the seizure disorder is under control with vinpocetine as well as other supplements and prescription drugs," he wrote to FDA. "Removal of the supplement from her protocol at this point would be perilous, reckless endangerment."
Mark Burger, who identified himself as a pharmacist from California, said vinpocetine has been sold in his pharmacy for more than 12 years "with good results (memory) and no adverse events."
"There is no need to re-classify this compound," he wrote to FDA. "It serves no purpose and will have profound economic impact on those that manufacture the products, on pharmacies like ours and on patients who must seek prescription drugs to maintain the level of cognitive recall that they have enjoyed with vinpocetine."
Darleen Johnson of Redmond, Washington, said vinpocetine has been valuable for her brain health.
"I am [a] 69-year-old female and have been using this supplement for over 25 years as a preventative because of extensive stroke history in my family," wrote California resident Beth Rees. "Because my mother died of Alzheimer's, it also gives me great peace of mind that I am doing what I can to keep my brain neurologically sound."
Florence Brunner of Eastport, Maine, cited the importance of natural products for the aging Baby Boomer population to combat the onset of dementia. "Removing vinpocetine will likely cause skyrocketing prices for pharmaceutical substitutes and/or nursing home care," Brunner wrote.
Consumers Slam 'Big Pharma'
Others who commented on the vinpocetine status reassessment bashed the pharmaceutical industry.
"All they [FDA] want to do is take something from us and give it to Big Pharma so they can have another multibillion IPO," William Davis of Vermont declared.
Another commenter, Sam Pinder, made a similar suggestion that FDA was siding with the drug industry.
"Why would you want to ban something that older people like myself use to maintain our cognitive health?" Pinder asked. "It sure makes me think that you people are on the side of the pharmaceutical companies."
"Please do not take this out of the public domain and hand it over to pharmaceutical companies who have profits, profits, profits on their mind," urged Mark Harrison, who noted he takes vinpocetine daily for his diagnosed Alzheimer's, and the supplement benefits him greatly. "My mental decline has definitely [been] slowed down."
Physician Backs FDA's Notice
Very few commenters supported FDA's tentative proposal to remove vinpocetine from the supplement market. Pieter Cohen, M.D., of Harvard Medical School, was a notable exception.
The physician cited his own published papers outlining reasons vinpocetine should not be permitted as a dietary supplement ingredient. In a 2015 letter to FDA raising concerns over vinpocetine and another ingredient, Sen. Claire McCaskill (D-Missouri) referenced Cohen's research.
"If vinpocetine is permitted to be sold in supplements, this would create a gaping hole in the regulatory framework by which new drugs could be introduced into commerce in the U.S. without FDA approval," Cohen wrote to FDA.
FDA has received 818 comments in the vinpocetine docket, according to regulations.gov. However, the agency had only made publicly available 776 comments as of this posting. The most recent comments were dated Oct. 26, 2016.
Marianna Naum, an FDA spokeswoman, said the agency "will carefully review the comments before reaching any conclusions about vinpocetine."
Subscribe and receive the latest insights on the healthy food and beverage industry.
Join 47,000+ members. Yes, it's completely free.
You May Also Like
---