Company News: Diana Food, NSF International & Others Announce Acquisitions and News
Company News: Diana Food, NSF International & Others Announce Acquisitions and News
Diana Food, NSF International and others announced acquisitions and news.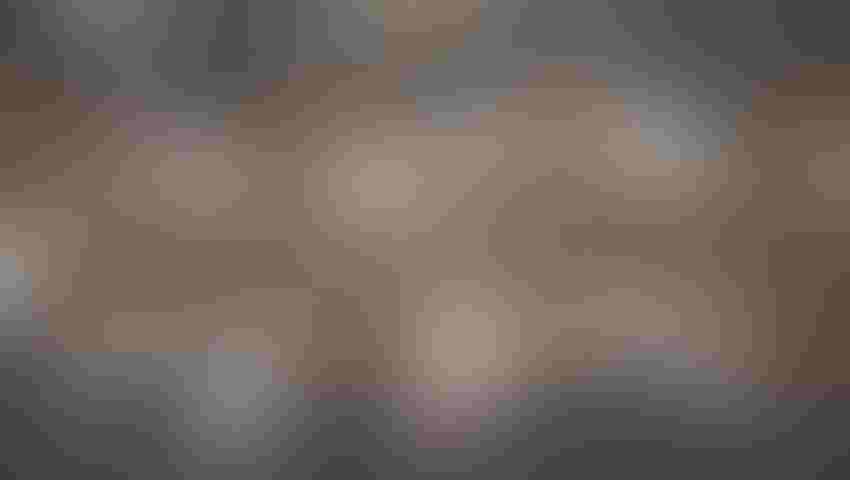 Nature's Power Nutraceuticals will be exhibiting at IFT (International Food Trade) in Chicago from July 17 to 19, 2016 for the first time. The seven new certified organic ingredients featured will be carrot juice powder, fennel seed powder, fenugreek seed powder, ginger powder, Goji powder, senna leaf powder and sweet potato powder.
HERMES PHARMA announced its facility in Wolfratshausen, Germany, now meets the requirements to produce and package organic food substances. The company has been certified and is now authorized by a national control body to produce and label its organic food products as such, and use the European Organic Certificate. As of today, HERMES PHARMA can embrace the pharmafoods trend and engage with industry needs and meet European consumer demands.
Nutra Canada is a company in the manufacture of fruit and vegetable extracts through the extraction of organic molecules, and as part of its ongoing growth and development strategy in the consumer health category, Diana Food's acquisition of Nutra Canada was conducted between the two companies' expertise and product ranges. The acquisition added to Diana Food's portfolio of active ingredients cranberry, blueberry, bilberry and strawberry.
OmniActive Health Technologies was granted a European patent for Lutemax 2020 (Patent No: EP2473065B1) entitled "A Xanthophyll Composition Containing Macular Pigments and a Process for its Preparation." The patent covers the composition and process of preparation for Lutemax 2020, "a xanthophyll composition containing macular pigments consisting of trans-lutein, zeaxanthin isomers - namely (R,R-zeaxanthin) and (R,S-zeaxanthin) - derived from  the plant extract/oleoresin containing xanthophylls/xanthophyll esters."
NSF International now offers services in Europe through its German laboratory, NSF Erdman Analytics. The program includes GMP (good manufacturing practice) auditing, dietary supplement ingredient testing, next-generation DNA sequencing, and finished product certification. The program's flagship NSF Certified for Sport® program also screens supplements on a lot-by-lot basis for over 200 athletic banned substances from the World Anti-Doping Agency (WADA), USADA, NSF Annex B and other professional sports lists. The NSF Certified for Sport® program is adhered to by major North American professional sports organizations such as the National Football League (NFL), Major League Baseball (MLB), National Hockey League (NHL), Professional Golf Association (PGA) and Ladies Professional Golf Association (LPGA), as well as the Canadian Centre for Ethics in Sport (CCES), all of whom seek help ensuring the supplements used by their athletes do not contain banned substances.
Capstone Nutrition announced the completion of a recapitalization and significant capital investment to expand its powder manufacturing capabilities and organic product capabilities in its Ogden, Utah facility. Capstone's recent capital investments in manufacturing technology and equipment have broadened its product offerings, enabling the company to better serve its nutritional supplement and sports nutrition customers. As a part of Capstone's recapitalization and recent strategic investments, the company will consolidate powder production from its Tennessee facility into its Utah facility.
Lallemand has obtained the Non-GMO Project (NGP) Verification to support the increasing demand of its North American customers. The  NGP Verification standards for Lallemand ingredients include whole cell yeast (Saccharomyces and torula), yeast extracts (umami and savory) and yeast autolysates.
A new tool by ingredientsonline.com called "Sourcing New Ingredients," can be found on the top navigation bar of ingredientsonline.com, where registered users will find their contact information prepopulated, and the tool will find the ingredient.  "Purchasing agents can now spend their time doing other important aspects of their jobs and let the ingredientsonline.com sourcing team be their arms and legs and do the work for them," said Sherry Wang, founder and president of ingredientsonline.com.
Subscribe and receive the latest insights on the health and nutrition industry.
Join 37,000+ members. Yes, it's completely free.
You May Also Like
---