Companies Announce Patents, Awards, Other Achievements
Companies Announce Patents, Awards, Other Achievements
Several companies announced achievements such as awards, U.S. and European patents and achievement of non-GMO certification.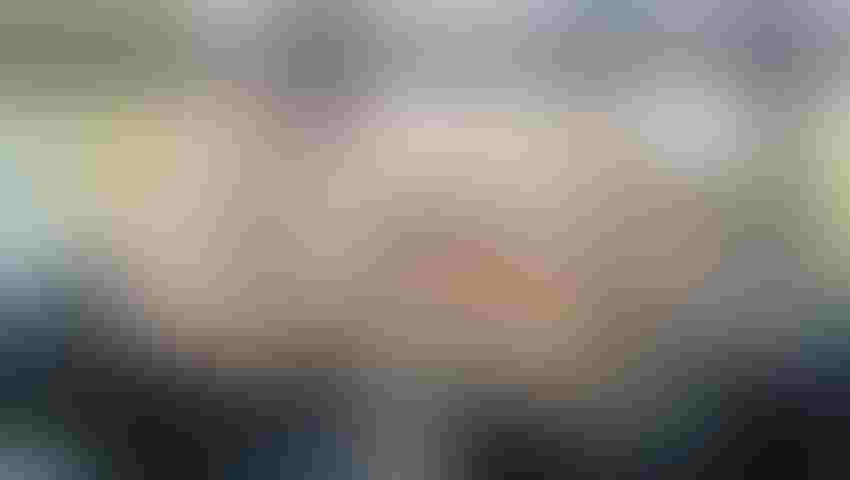 Several companies announced achievements such as awards, U.S. and European patents and achievement of non-GMO certification.
Bio Actives Japan, American Medical Holdings Granted US Patent
FB3®, a patented blend of three synergistic botanicals from Bio Actives Japan and American Medical Holdings, has been awarded a United States Patent (#9,278,117) for inhibiting pancreatic lipase in mammals. 
FB3 is composed of Coleus forskohlii (Briq.) root extract, Salacia reticulata (Wight.) root and leaves extract and Sesamum indicum (L.) seed extract, and is designed to prevent excess dietary fat absorption
According to Vladimir Badmaev, M.D., Ph.D., CEO of American Medical Holdings, FB3 is safe, eective and prevents excess body fat by limiting gastrointestinal (GI) dietary fat absorption. [Journal of Functional Foods 18(2015) 994-1001]. Another 2015 published clinical study on FB3 indicated that it may improve insulin sensitivity in obese individuals [Nutrients 2015, 7, 9508-9522].
AlgaeLife's AstaZine® Achieves Successful NDI Petition with FDA
Algae Life Sciences, Inc. (AlgaeLife), a subsidiary of BGG, successfully petitioned the U.S. FDA with a New Dietary Ingredients notification (NDI) for its AstaZine® natural astaxanthin. (Visit the BGG Global Storefront to learn more.) AlgaeLife produces AstaZine in a variety of forms including organic-certified 5 percent powder; 5 percent, 10 percent and 20 percent oleoresin; 2 percent water soluble powder; 2 percent and 2.5 percent microencapsulated beadlets. 
According to Joe Huff, CEO of AlgaeLife's U.S.-based operation, its AstaZine natural astaxanthin is derived from microalgae cultivated in fully closed glass tube photobioreactors (PBRs) free from contamination.
Nutralliance's Sunvolec Achieves Non-GMO Project Verification
Nutralliance and AOM achieved Non-GMO Project verification of Sunvolec™, a non-GMO (genetically modified organism) sunflower lecithin product. (Visit the Nutralliance Global Storefront to learn more.) Sunvolec is obtained through the extraction of sunflower seeds, a process that results in a pure lecithin that is soy-free, gluten-free and vegan. Lecithin is most
commonly used in dietary supplements requiring an emulsifier.
Lycored's Cardi-O-Mato Awarded at Vitafoods Europe
Lycored's Cardi-O-Mato™ was awarded "Finished Product of the Year" in the heart health category of the Nutraingredients Awards at Vitafoods Europe 2016 in Geneva, Switzerland, May 10-12. (Visit the Lycored Global Storefront to learn more.)
Cardi-O-Mato contains specific ratios of six tomato-derived nutrients optimized to support cardiovascular health. Its unique combination—including a 1:1 ratio between lycopene and phytosterols—has been demonstrated in clinical trials to support cardiovascular wellness, help maintain blood pressure within the normal range and to help support a healthy circulatory system. It is approved for sale in Europe, the United States and in many markets throughout Asia. 
OmniActive's Lutemax 2020 Granted European Patent
OmniActive Health Technologies was granted a European patent for Lutemax 2020 (Patent No: EP2473065B1), titled "A Xanthophyll Composition Containing Macular Pigments and a Process for its Preparation" on April 13. (Visit the OmniActive Global Storefront to learn more.)
Lynda Doyle, vice president of global marketing, OmniActive, said, "This European patent further supports the importance and safety of all three macular carotenoids [lutein, RR-zeaxanthin and RS-zeaxanthin], as well as OmniActive's commitment to educate industry members, consumers, researchers and healthcare professionals about the important role macular carotenoids play in health—eye, skin and brain—through each stage of life."
Subscribe and receive the latest insights on the healthy food and beverage industry.
Join 47,000+ members. Yes, it's completely free.
You May Also Like
---