Colorado hemp foods law could serve as template for other states
Colorado hemp foods law could serve as template for other states
Some sources who lobbied for a hemp foods bill signed in May by Colorado governor John Hickenlooper said the new law is a landmark achievement and could serve as a template for hemp legislation in other states.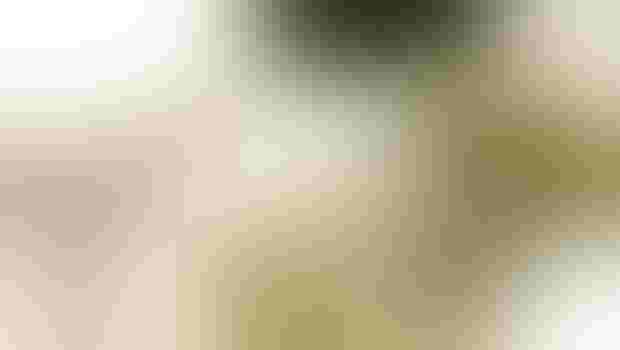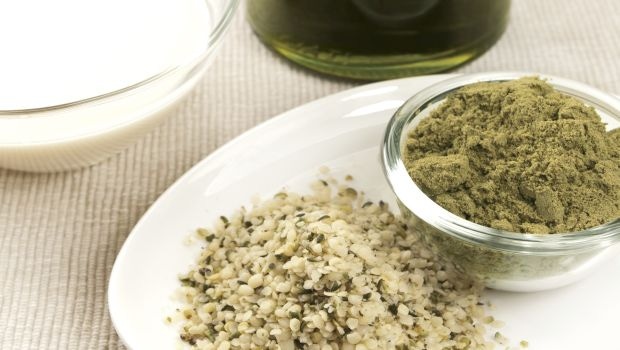 A hemp foods bill signed in May by Colorado governor John Hickenlooper is a landmark achievement and could serve as a template for hemp legislation in other states, some sources who lobbied for the bill told Natural Products INSIDER.
House Bill (HB) 1295 amends the Colorado Food and Drug Act, establishing the legitimacy of products containing industrial hemp. A cosmetic, food, food additive and herb are all covered under a new definition of "industrial hemp product" in Colorado law.
"People underestimated how big this hemp foods bill is," said Juanita Ramos, vice president of government affairs with Folium Biosciences, a wholesale supplier of hemp-derived phytocannabinoids.
The new law, Ramos said in a phone interview, "is one that's going to go down in history for the industrial hemp industry as a whole."
Asked whether HB 1295 could serve as a template for other states, Ramos disclosed she has fielded calls from farmers, organizations and legislators in 20 states, including California, Florida, North Carolina, Oregon and Washington.
"Our intent is to work with other states to assist them with their own hemp foods bill so that products with industrial hemp will not be seen as an adulterated or misbranded product," Ramos said.
Veronica Carpio is the founder of GrowHempColorado.com, which describes itself as an "open source educational, social networking and interactive site" focused on hemp.
Carpio said she crafted language for the initial version of the industrial hemp foods bill.
She characterized HB 1295 as a "turnkey template now for other states to implement, regardless of whether they have an industrial hemp program or not."
Creating a definition for industrial hemp food products, Carpio said in a phone interview, was "something no one has done," and it serves as a "very important step for consumer protection, for regulatory needs, for law enforcement guidance [and] for protection of farmers, processors and manufacturers now and in the future."
In a broad sense, the new law codifies an existing policy adopted by Colorado officials to regulate hemp as a food ingredient.
"The law does exactly what the policy did: recognizes industrial hemp as an allowable food ingredient as long as it's below [0.3% delta-9 tetrahydrocannabinol (THC)], and we will regulate it just as we do any other food ingredient or food commodity," Jeff Lawrence, director of the Division of Environmental Health and Sustainability within the Colorado Department of Public Health and Environment (CDPHE), said in an interview last month, before Hickenlooper signed the bill.
What, then, was the point of the legislation? Carpio cited concerns the policy "could be changed at will or rescinded," and she suggested such concerns were acute, given the "unknown consequences" stemming from potential FDA approval of a cannabidiol (CBD) medicine developed by GW Pharmaceuticals plc.
She also suggested CDPHE's policy included conditions that aren't applicable to other foods.
"So we just wanted to be treated the same as corn … or baking bread or making cookies in a commercial kitchen," Carpio said.
While Carpio and Ramos praised HB 1295, the bill wasn't without controversy.
"It was probably one of the most controversial experiences on the legislative front that I've ever been involved with," Ramos revealed. "There were so many people with their own personal … positions on the bill."
Several lawmakers who introduced HB 1295 did not respond to requests for comment.
Asked whether he had any concerns with language in the new law, Geoff Whaling, chairman of the National Hemp Association, responded: "I guess we can all read into the legislation different things. It's going to be more important how it's implemented, and that will be the telltale sign."
Among other provisions, the law prohibits "an entity with federal drug administration approval or its agent to initiate criminal, civil or administrative proceedings to prevent the nonpharmaceutical production, sale or distribution of naturally occurring cannabinoid or cannabinoid extracts, or restrict the nonpharmaceutical production, sale or distribution of naturally occurring cannabinoid or cannabinoid extracts."
According to some media reports, FDA is expected to make a decision by June 27 whether to approve GW's CBD medicine, Epidiolex. Hickenlooper recently signed a bill (House Bill 1187) that would allow doctors and pharmacies in Colorado to prescribe and dispense a CBD medicine derived from marijuana, such as Epidiolex, if it is approved by FDA.
Some regulatory lawyers have cited risks that FDA and/or GW will take administrative or civil actions to crack down on marketers of hemp-derived CBD if Epidiolex is approved by FDA.
Asked to comment on HB 1295, Stephen Schultz, vice president of investor relations for GW, said last month in an emailed statement: "GW's objective is to provide an additional option for those patients suffering from seizures associated with certain treatment-resistant forms of epilepsy. We believe that the work we have done through FDA's process to ensure that our product is a safe and effective medicine, and one that has the hallmarks of a modern medicine, is protected by our intellectual property."
Kevin Liebrock is chief operating officer of Bluebird Botanicals, a Colorado-based marketer of hemp extracts. In an interview in May before Hickenlooper signed HB 1295, he expressed concern the bill supported the notion that hemp companies are operating illegally "or not compliant with FDA. And that, even if that is the case, that Colorado law will [say] that it's OK to do here, even if the federal law says it's not."
"We don't want legislation that says what we're doing isn't right federally, but it's OK in Colorado," he explained.
Companies in the hemp industry—including Bluebird—have disagreed with FDA's position in a Q&A and warning letters that CBD can't be sold in a dietary supplement because the compound has been the subject of investigational new drug (IND) applications that have taken effect.
The Hemp Industries Association (HIA) and others also challenged a rule adopted by the Drug Enforcement Administration (DEA) that treats CBD as a marijuana derivative—and consequently a Schedule I controlled substance—under certain conditions, though their petition was recently denied.
Asked to respond to concerns expressed by Liebrock, Carpio maintained Colorado law does, in fact, conflict with federal laws.
"CBD products—and the majority of the hemp products on the existing market—are actually in violation of two federal laws already," she said, referencing the Federal Food, Drug & Cosmetic Act and the Controlled Substances Act.
Added Carpio: "We are currently in violation, and the hemp foods bill … says you're not doing anything illegal under state law. We consider it opposite of what the federal government does. We consider it not a drug but a food, including all parts of the hemp plant and cannabinoids, compounds, derivatives, etc."
Colorado's new law, Carpio suggested, will shield companies in the hemp industry from certain lawsuits and put the onus on state officials to defend it.
"I believe that the majority of the industry is much more comfortable now knowing they're not going to have to defend themselves on their own against … 'Big Pharma,'" Carpio said. "Instead, our attorney general will be defending our industry as a whole and our state law. So that's a good thing."
Subscribe and receive the latest insights on the healthy food and beverage industry.
Join 47,000+ members. Yes, it's completely free.
You May Also Like
---