Colorado Health Officials to Regulate CBD Foods, Fill Gap in FDA Oversight
Colorado Health Officials to Regulate CBD Foods, Fill Gap in FDA Oversight
FDA isn't routinely auditing CBD manufacturing facilities, leaving a gap in federal oversight of the growing hemp-based industry, but health officials in one of the most cannabis-friendly states in the nation are stepping in.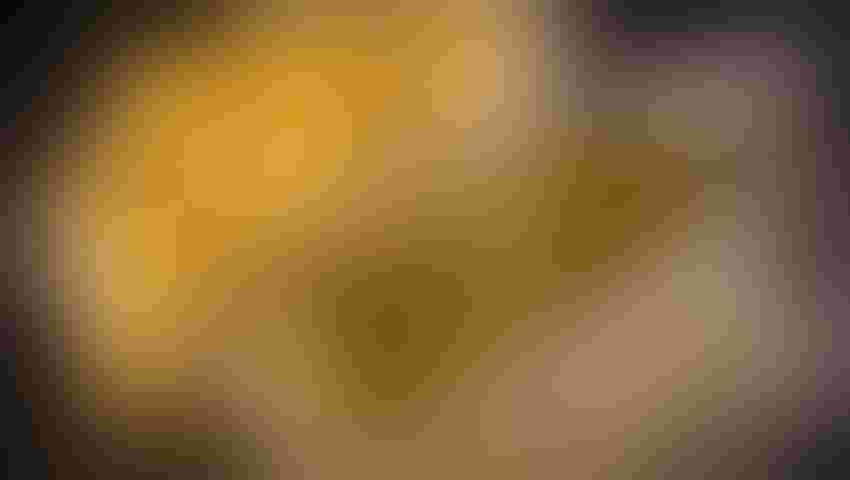 Editor's note:This is the fourth in a series of articles examining regulatory hurdles facing cannabidiol (CBD) producers and marketers in the dietary supplement industry, and ongoing efforts to comply with federal regulations. Click the following links for parts 1, 2 and 3 of the series.
In July, the Colorado Department of Public Health and Environment (CDPHE) issued a policy asserting the use of all parts of the industrial hemp plant is permitted as a food ingredient in the Centennial State.
Manufacturers subject to the policy must register with CDPHE and meet several requirements, such as demonstrating industrial hemp does not contain more than three-tenths of 1 percent of delta-9 tetrahydrocannabinol (THC), the psychoactive constituent found in high concentrations in marijuana.
The move by Colorado health officials reflects continuing efforts by the states to regulate an assortment of cannabis products, from smoked marijuana to hemp-based food products.
The industrial hemp policy may help to fill a gap in federal oversight by the regulatory agency with jurisdiction over conventional foods and dietary supplements in interstate commerce: FDA. FDA doesn't recognize cannabidiol (CBD)—the cannabinoid that can be sourced from hemp and marijuana plants—as a lawful ingredient in dietary supplements or conventional foods, and the agency does not appear to be actively regulating the industry.
Enter Colorado, whose wholesale food regulations are modeled after FDA's GMPs (good manufacturing practices)—21 CFR 110. Jeff Lawrence, the director of the Division of Environmental Health and Sustainability with CDPHE, said his agency intended to visit facilities producing foods containing industrial hemp and apply regulations during fiscal year 2017-18, though he described Colorado's program as "more of an educate versus regulate."
"We think our current regulatory structure is an appropriate overlay of it," Lawrence said in an interview, "but we may have an epiphany at some point and time. It's just it hasn't occurred yet. And I don't see it because if we're going to say it's [industrial hemp] just like any other food commodity, federal and our state good manufacturing practices … handle that well."
FDA's Position and Action on CBD
Meanwhile, there is a gap in federal oversight of the burgeoning industry's manufacturing operations.
INSIDER requested inspection reports over a 3.5-year period (from Jan. 1, 2014 through Aug. 15, 2017) covering FDA inspections of companies that manufacture CBD. In response to INSIDER's requests filed under the Freedom of Information Act (FOIA), FDA divulged it did not find any applicable records.
Several industry sources said they were unaware of any FDA inspections of the CBD industry.
It's nonetheless possible contract manufacturers of CBD-containing foods and supplements have been inspected by FDA for compliance with GMPs, although INSIDER was unable to confirm that fact with the agency or any company.
Assuming FDA isn't inspecting firms producing CBD, regulatory lawyer James Prochnow explained some of the considerations likely at play: the agency's exercise of enforcement discretion, and political uncertainty over how to govern or regulate CBD.
A shareholder in Denver with the law firm Greenberg Traurig LLP, Prochnow advises business clients on federal regulations, including the use of CBD oil in products. He reasoned FDA would not specifically target CBD firms for inspections unless the political landscape changed or the industry was the subject of safety-related concerns, such as an outbreak tied to products containing the hemp-based cannabinoid.
Highlighting the outbreak of adverse events tied to ephedra, which eventually resulted in FDA banning the substance in dietary supplements in 2004, the regulatory attorney noted safety-related concerns drive enforcement actions and legislation.
"That doesn't mean that they [FDA investigators] wouldn't inspect CBD companies in the normal course of inspections," such as during an audit of a firm that sells CBD in a dietary supplement or other food product, cautioned Prochnow, whose early career was spent as a lawyer for the White House and the U.S. Department of Justice (DOJ).
An FDA spokesman, Michael Felberbaum, reiterated the agency's position that products containing CBD cannot be sold as dietary supplements. "It is also illegal to sell a food in interstate commerce to which CBD has been added," he said in an emailed statement.
In an updated Q&A, FDA noted CBD has been the subject of substantial clinical investigations by GW Pharmaceuticals plc that have been made public. The agency reported its conclusion that, based on the available evidence, products containing CBD and THC are excluded from the definition of a dietary supplement under federal law.
GW's CBD drug, Epidiolex®, has been tested to treat severe forms of epilepsy, and the company plans to submit a new drug application (NDA) to FDA. Stephen Schultz, vice president of investor relations with GW Pharmaceuticals, did not respond to a request for comment on the timing of the NDA application.
However, the company's CEO, Justin Gover, reported in an August 2017 press release that "the NDA submission process for Epidiolex is now underway, with the final sections of the submission expected to be completed in October."
FDA hasn't evaluated for effectiveness or safety products containing CBD, such as those marketed on the internet, Felberbaum observed. He consequently characterized the safety profile of CBD products as "unknown," and said consumers should be wary of purchasing and using such products.
FDA's position regarding CBD hasn't gone unnoticed by the states. But as Colorado health officials and others are aware, FDA hasn't taken many enforcement actions against the CBD industry. Lawrence said it was difficult for his agency to maintain the same posture as the feds in a state with hemp legislation "saying stuff to the … contrary, if you will."
"I think all those pressures kind of pushed us in the direction, and again, I think we came to some agreement that the policy would be a more adaptive [and] nimble approach to this emerging industry than putting some legislation in place that may create regulatory constraints or even industry expansion constraints," Lawrence said.
Quality Standards
Colleen Keahey, executive director of the Hemp Industries Association (HIA), acknowledged CBD is not regulated by FDA. However, she noted several manufacturers—including CW Hemp—are voluntarily complying with GMP standards.
"It's important that [companies] demonstrate that they can and are willing to comply with current GMP protocol to prepare for legalization," Keahey said in an email.
Vijay Bachus is the site director for CW Hemp's laboratory in Boulder, Colorado, where he oversees quality control for "Charlotte's Web" hemp extracts labeled as dietary supplements. In an interview with INSIDER at the Boulder lab in January 2017, he cited the importance of such quality control measures as verifying the identity of raw materials and ensuring employees in the lab adhere to proper hygiene.
CW Hemp obtained a 98.9 percent passing grade for compliance with 21 C.F.R. 111 and 21 C.F.R. 110—the manufacturing regulations governing the dietary supplement and conventional food industries—after the company's facility was audited by Mérieux NutriSciences in September 2016, said Bachus, who added an annual re-audit is scheduled for October 2017.
Perhaps no CBD brand has received as much national attention as Charlotte's Web, the subject of a 2013 documentary by CNN's Sanjay Gupta, who profiled a Colorado girl suffering from a severe form of epilepsy—Charlotte Figi.
For CW Hemp and others seeking to cement themselves as national hemp extract brands, adopting quality standards is essential to building and maintaining consumer confidence in their products. Commenting on the manufacturing of dietary supplements and other products, Bachus said in a follow-up email that CW Hemp aspires "to exceed the standards set by the industry in those areas and comply with applicable legal guidelines."
Vijay Bachus, site director for CW Hemp's laboratory in Boulder, Colorado, said employees must follow good manufacturing practices, such as qualifying the identity of raw materials and adhering to proper hygiene.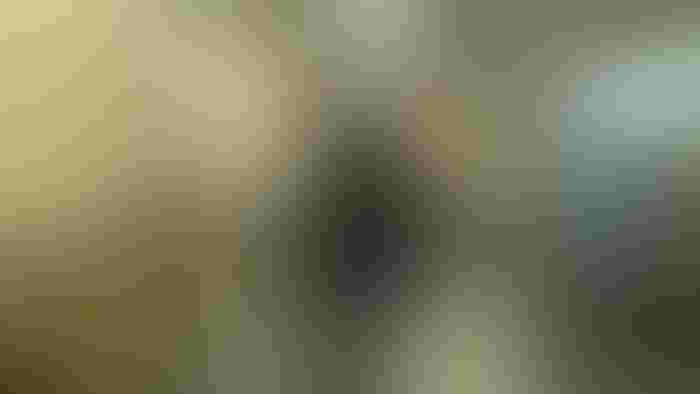 Product safety and quality plans implemented at CW Hemp's production facility, Bachus said, are based on FDA's cGMPs (current GMPs); the Food Safety Modernization Act (FSMA) signed into law by now former President Barack Obama; and local, state and federal health and safety regulations, among other standards and principles Bachus referenced.
"We regularly and systematically validate compliance against these standards," he said, "by engaging third-party audits, product testing and internal analysis to ensure the consistent quality of each product, and a high level of product safety for all of our products."
But the nascent—and largely unregulated—CBD industry has a mixed track record of quality assurance to date. In warning letters sent in 2016 and 2015 to firms marketing CBD, FDA revealed it tested many products that failed to contain the levels of CBD claimed to be in the products.
FDA also warned some companies that they were making prohibited claims, which suggested the products could treat diseases such as cancer, bipolar disorder and rheumatoid arthritis.
CW Hemp wasn't a recipient of any of the letters. Nor was Broomfield, Colorado-based Bluebird Botanicals, whose chief brand officer Michael Harinen said testing is critical.
Bluebird Botanicals, which sells hemp extracts containing CBD, tests all its raw ingredients and final products for purity and potency, Harinen said in an interview.
"You know exactly what the cannabinoids are that are in that bottle, and … how much you are going to get per serving," he proclaimed.
He noted consumers can go online to look up batch numbers on the company's bottles to view testing results from third-party labs. The certificates of analysis (CoAs) disclose what the products were tested for, such as heavy metals and pesticides, the concentrations of CBD and other cannabinoids in the batch, and the name of the testing lab.
"The reports … are copies from the third-party lab itself," Harinen explained in a follow-up email, "so that dubious customers can call them up and find out for themselves that the tests were most certainly performed."
Bluebird Botanicals, which manufactures its own products, remains in contact with a GMP consultant, Harinen said, though he described the certification process as "prohibitively expensive" and not required for a manufacturer of dietary supplements.
He confirmed in an August 2017 email that his company hadn't been inspected by FDA.
CV Sciences Inc. in San Diego distributes its Plus CBD Oil online and through health food stores across the United States, relying on contract manufacturers to produce its finished products.
Stuart Tomc, vice president of human nutrition with CV Sciences, did not disclose the contract manufacturers with whom his company works, but he characterized them as "top-line, legit manufacturers who deal with FDA every day." CV Sciences, he added, hired a team of consultants with vast experience in quality systems, GMPs and training programs for the food, dietary supplement and pharmaceutical industries.
'The Problem Is We Have No Regulation'
FDA adopted 21 CFR 111 in 2007 for the dietary supplement industry. These cGMPs are intended to ensure products consistently meet established specifications for identity, purity, strength and composition, and that the products have been manufactured, packaged, labeled and held under conditions to prevent them from being adulterated.
But it's FDA's job to inspect manufacturing facilities to confirm dietary supplements are being produced in compliance with its regulations. In fiscal year 2016, FDA field investigators completed 678 domestic inspections and 99 foreign inspections to enforce the dietary supplement regulations, including the cGMPs, according to the U.S. Department of Health and Human Services (HHS).
However, without FDA inspections of manufacturing facilities producing "hemp extracts" and similarly named products containing CBD, consumers may be ingesting products subject to very little federal oversight.
"The problem is we have no regulation," said Martin Lee, co-founder and director of Project CBD, a nonprofit organization, in an interview. "And you need … healthy regulation. Over-regulation is a bad idea. Under-regulation doesn't work."
Colorado and other states could help partially fill the regulatory vacuum. Lawrence noted CDPHE has oversight of CBD oil extraction facilities, as well as secondary facilities that would manufacture a hemp-based product into a baked food, for example.
"Within that process chain, there needs to be documentation that there is no increase in the THC content … and there are no residual solvents and unapproved pesticides," he said.
During inspections of facilities, the agency will be checking GMPs, along with requirements in the industrial hemp policy to confirm THC levels, Lawrence added in a follow-up email.
"This year we have 600 inspections targeted with our entire food manufacturer industry, which the industrial hemp processes are part of," he said.
While Lawrence noted his agency doesn't have state authority over dietary supplements, CBD oil extracted in facilities—and subject to CDHPE's oversight—is often used in both conventional foods and supplements.
He therefore described the prospect of "passive"—albeit not "direct"—oversight of the supplement industry.
Regulators, Others Voice Concerns
There are reasons to question whether CBD products on the U.S. market—including "hemp supplements"— are being produced in compliance with FDA's manufacturing regulations. Many companies in the dietary supplement industry—including contract manufacturers—have struggled to comply with the cGMPs, resulting in a flurry of FDA warning letters and occasionally forcing DOJ to seek an injunction to essentially shutter a firm's manufacturing operations.
Perhaps more to the point, FDA's test results have shown that what's on the label of a CBD-containing product doesn't always correlate to what it's in the bottle. In 2015, FDA revealed some products it tested didn't contain any CBD.
"It is important to note that these products are not approved by FDA for the diagnosis, cure, mitigation, treatment or prevention of any disease," FDA cautioned on its website, linking to the 2015 warning letters and test results, "and often they do not even contain the ingredients found on the label."
Said Lee of Project CBD: "I think there's some decent quality stuff [on the market], but it's a real mixed bag."
Mark Rosenfeld, Ph.D., who has done extensive research on CBD, and serves as president and chief science officer of Ananda Scientific, cited problems, for example, maintaining consistency from one batch to another.
Nonetheless, he acknowledged in an interview, "There are certain companies that are really trying to produce product(s) with quality assurance and quality control."
Kelly Knupp, M.D., is a pediatric neurologist who specializes in epilepsy at Children's Hospital Colorado and retrospectively examined the charts of patients who took marijuana products that may have contained CBD.
"One of the issues here in Colorado is that even when you know the name of your product … it's not really all that well-regulated, so you don't really know the concentration in the product," she said in an interview.
She referenced "isolated situations" in which a family learned through testing a product that its concentrations as represented by the distributor were inaccurate.
Knupp also seemed to be aware of FDA's tests of products containing CBD, and its unflattering findings.
Asked whether she was concerned that a label may not be consistent with what's actually in a product, the pediatric neurologist responded, "Absolutely that concerns me, and it concerns the families."
Knupp explained her rationale for being more confident in FDA-approved drugs than in the hodgepodge of cannabis products on the market.
"I feel that there's more regulation in place," she said. "I mean when you go to the store and buy Tylenol, and it says there's 350 milligrams in the pill … you feel pretty confident that there's 350 milligrams in each and every pill with … just a little bit of variation."
Knupp added: "What worries me is that we don't know what's in it. We … don't know that it's consistent. We don't know that the way it's labeled is what's really in it because we don't have that type of regulation to provide that consistency to families."
Dean Cirotta, president and chief operating officer of EAS Consulting Group LLC, which specializes in FDA regulatory matters, said if he were going to recommend a GMP standard to the CBD industry, it would be 21 CFR 111.
"For those companies who are trying to do the right thing and want to have some level of quality, then I do think using the 111 regulations as their benchmark and their goal is an appropriate one to take, given that there are no specific CBD GMPs," Cirotta said in an interview.
He recommended companies retain consultants who understand how to meet cGMPs, grasping the various areas of the regulations dealing with such aspects as manufacturing records, traceability and SOPs (standard operating procedures).
Jane Wilson, director of program development with the American Herbal Products Association (AHPA), said her organization has resources available for companies in the cannabis market that want to follow the appropriate regulations for marketing products as dietary supplements. It is important companies understand the GMPs and the other regulations governing the marketing of a dietary supplement, added Wilson, the staff contact for AHPA's cannabis committee.
Bob Hoban, a cannabis attorney in Denver who has advised businesses in the CBD industry, asserted there are many companies producing GMP-compliant products and "doing things in a way that … would make … any food or supplement industry actor proud, and those are the folks that continue to be successful."
Finally, Prochnow suggested the threat of an FDA inspection is not what motivates most companies to produce GMP-compliant products.
"Companies would say, and I believe them, that they want to do the right thing, and they want to produce a safe and effective product," the regulatory lawyer said. "And to do that, they do their best to make sure that the companies … [that supply] them product or ingredients comply with the law, and they don't need the threat of an FDA inspection to do so."
Editor's Note: Looking for guidance on the business and regulatory trends affecting cannabidiol in the supplement space? Join us for the State of CBD in Dietary Supplements panel discussion on Thursday, Sept. 28, at SupplySide West 2017.
https://west.supplysideshow.com/en/education/panel-discussions/CBD-in-dietary-supplements-panel.html
DEA Rule Creates Further Complications for Regulation of CBD Industry
by Josh Long
A marijuana extract rule adopted by the Drug Enforcement Administration (DEA) has "scared government agencies away from actually regulating the products for consumer protection, like the state equivalence of the FDA," Bob Hoban, a cannabis attorney, told INSIDER in a recent podcast interview.
DEA's rule, which established a new drug code for "marihuana extract," is the subject of a legal challenge in the U.S. Court of Appeals for the Ninth Circuit.
"The FDA still refuses to effectively regulate this product, which is desperately needed so that we can have some consistency across the board," said Hoban, whose law firm brought the lawsuit against DEA on behalf of the hemp industry.
In a Federal Register notice announcing the final rule, DEA defined a marijuana extract as "an extract containing one or more cannabinoids that has been derived from any plant of the genus Cannabis, other than the separated resin (whether crude or purified) obtained from the plant."
In a document making clarifications to the new drug code, DEA noted the scientific literature indicates cannabinoids, such as CBD, "are found in the parts of the cannabis plant that fall within the CSA [Controlled Substances Act] definition of marijuana, such as the flowering tops, resin and leaves."
Further referencing the scientific literature, DEA reasoned "it is not practical to produce extracts that contain more than trace amounts of cannabinoids using only the parts of the cannabis plant that are excluded from the CSA definition of marijuana, such as oil from the seeds."
Some industry sources speculated DEA's position on CBD has influenced FDA's unwillingness to actively regulate the industry.
FDA recognizes DEA as "the lead federal agency for enforcement matters related to the diversion of controlled substances, including marijuana and its constituents (such as CBD)," FDA spokesman Michael Felberbaum said, commenting on various factors FDA considers in deciding whether to take enforcement action against a product in violation of the Federal Food, Drug, and Cosmetic Act (FDCA). "Historically, the FDA has deferred to DEA regarding the illegal sale of Schedule I drugs."
In a statement emailed to INSIDER, DEA declared CBD oil, or what "many refer to as 'Charlotte's Web,'" is a marijuana derivative being produced and marketed in the United States in violation of the CSA and FDCA.
"Because it is illicitly produced by clandestine manufacturers, its actual content is uncertain and will vary depending on the source of the material," DEA said. "However, it is generally believed that the material is an extract of a variety of the marijuana plant that has a very high ratio of cannabidiol (CBD) to tetrahydrocannabinols (THC). Because this extract is a derivative of marijuana, it falls within the definition of marijuana under federal law. Accordingly, it is a Schedule I controlled substance under the CSA."
Joel Stanley, CEO of Stanley Brothers, creator of Charlotte's Web hemp extract manufactured by CW Hemp, asserted DEA's statements contradict federal law.
Charlotte's Web is among the nation's prominent hemp extract brands containing CBD.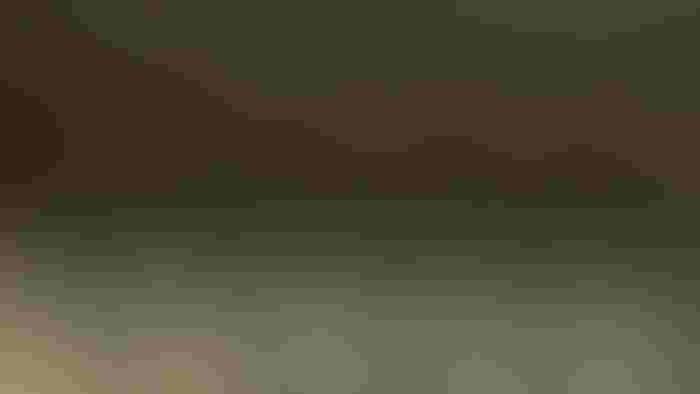 In a July 7, 2017 article written for The Cannabis, Stanley referenced an appropriations bill in 2017 passed by Congress, which says federal funds may not be used "to prohibit the transportation, processing, sale or use of industrial hemp that is grown or cultivated in accordance with section 7606 of the Agricultural Act of 2014, within or outside the state in which the industrial hemp is grown or cultivated."
"Charlotte's Web, and many other domestic hemp products, are cultivated in full compliance with the Farm Bill, under appropriate licensing from respective state departments of agriculture in Colorado and Kentucky," Stanley wrote. "Furthermore, according to the continuing Appropriations Acts of 2016 and 2017, it is the expressed intent of Congress that hemp cultivated in compliance with the Farm Bill be intended for 'transportation, processing and sale.'"
Commenting on DEA's statement that CBD oil is "illicitly produced by clandestine manufacturers," he noted Charlotte's Web products are produced in a lab registered with FDA. Asked to confirm Stanley's statement, Felberbaum said FDA could not reveal the registration status of any particular business to a third party.
Barbara Carreno, a DEA spokeswoman, said her agency does not track cases by drug, but she was unaware of any enforcement actions this year by DEA against companies selling CBD.
"We are a very small agency, with fewer than 9,000 employees, about 5,000 special agents and 600 diversion investigators worldwide," she said in an emailed statement. "By necessity, we focus on the highest priority organizations, which right now are moving a large volume of deadly heroin, fentanyl, and fentanyl-related compounds, as well as meth and coke—both highly addictive stimulants—and prescription drugs."
Lawmakers in Washington Step In
Some members of Congress are sympathetic to the hemp industry's concerns that DEA is hampering investment and causing confusion in the market.
A bill introduced in July in the House of Representatives would amend the CSA to exclude industrial hemp from the definition of marijuana. Vote Hemp, a grassroots advocacy organization, praised certain aspects of the Industrial Hemp Farming Act of 2017, including its expansion of federally legal commercial hemp cultivation to tribal lands, reservations and U.S. territories.
Nonetheless, Vote Hemp argued the bill, introduced by Rep. James Comer (R-Kentucky) and some other lawmakers, contained provisions that "will severely hamper the growth of the hemp industry in the U.S."
"Specifically, H.R. 3530 allows for the Drug Enforcement Administration to conduct 'administrative inspections' of hemp farms and locations where there is 'production, storage, distribution or use' of industrial hemp," the advocacy group noted in an Aug. 1 press release. "This overly broad language perpetuates the misclassification of industrial hemp as a drug, rather than an agricultural commodity, and fails to allow states to regulate the crop."
Vote Hemp also noted the legislation neglects to amend the FDCA, "thereby allowing the Food and Drug Administration to continue its regulatory oversight of CBD products as a controlled substance drug, rather than as a dietary supplement."
Subscribe and receive the latest insights on the healthy food and beverage industry.
Join 47,000+ members. Yes, it's completely free.
You May Also Like
---