Climate change advocates urged to get involved with passage of Farm Bill
Climate change advocates urged to get involved with passage of Farm Bill
Advocates for climate change mitigation have been urged to get involved politically with the process of passing the federal Farm Bill.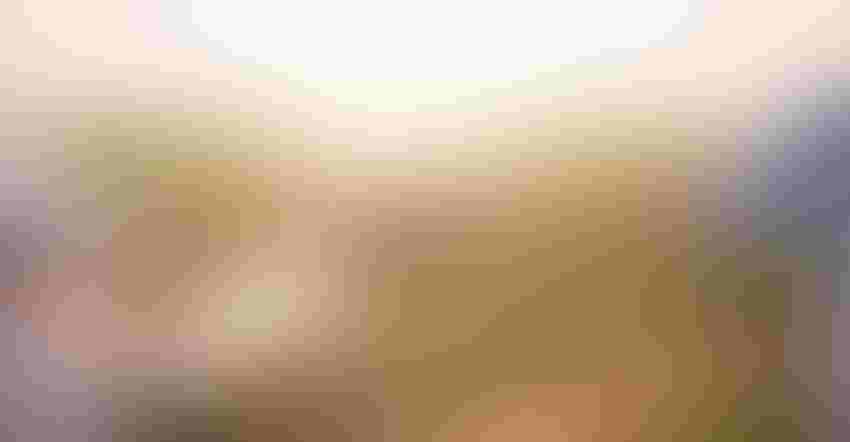 Advocates for climate change mitigation have been urged to get involved politically with the process of passing the federal Farm Bill. That call was part of an education day addressing climate change as part of the Natural Products Expo West trade show.
The full day of sessions was put on by a Bellingham, Washington-based group known as The Climate Collaborative. It was put on in cooperation with New Hope Network.
The session on the 2023 Farm Bill included presenters from the NRDC (National Resources Defense Council), Land Core, the National Young Farmers Coalition, and a consulting firm known as Risk to Resilience (R2R) Strategy.
Arohi Sharma, deputy director of regenerative agriculture at NRDC, laid out why climate change activists should be interested in what goes on with the Farm Bill. It's a periodic must-pass piece of legislation that touches almost every aspect of the production of food, food ingredients and many dietary ingredients.
"More than 95% of the cropland in the United States is covered by federal crop insurance," she said, by way of demonstrating the bill's vast reach.
Multiple ways to affect process
Sharma maintained the bill is such a massive piece of legislation that there are many ways in which interested parties can affect how it is put together and put into practice. In addition to meeting with or calling legislators during the debate and passage of the bill, other opportunities for engagement are available down the line.
A number of federal government departments are involved in the implementation of the bill, Sharma said, all of which will need to create rules around how the bill's provisions are put into practice. She pointed out public input is a part of that process.
"The USDA—and I hope everyone here knows what that means—has the responsibility to develop rules for implementation. That's another opportunity for you as an advocate to affect the process," she noted.
Sharma said advocates also need to be aware of the difference between authorizing language and appropriating language. Just because an initiative in the Farm Bill might be authorized at, say, a $50 million funding level, that doesn't mean much until the funds are actually appropriated (or not) through a budgeting procedure.
"You have to stay involved to make sure that the funds that have been authorized actually get appropriated," she cautioned. "Decisions get made by the people who show up."
Consultant: Talking to lawmakers is an art
Matthew Dillion, founder of R2R and a former director of state and local government affairs at Clif Bar, added that advocates need to understand how to talk to legislators and federal officials in order to communicate effectively. That might include talking about how the practice of planting cover crops can be more easily integrated into the federal crop insurance program.
"You have to speak their language in order to transcend their biases," Dillon stated.
Sharma agreed, saying, "In some offices we don't use the words 'climate change.' We might not even use the word 'carbon.' Instead, we might talk about these ideas by mentioning that the rains came early this year and farmers are having a hard time getting tractors into the fields."
Where will new farmers come from?
Aviva Paley, chief of staff at the National Young Farmers Coalition, said her group is working to include funding for equitable land transition so that young famers and people from various racial and ethnic backgrounds can get into agriculture. She noted this has a climate change aspect to it.
"Young farmers say their primary reason for farming is conservation and regeneration," she suggested. "This next generation of farmers does not need to be convinced that climate change is real."
The question, however, is whether there will even be a next generation of farmers, or whether agribusiness consolidation will accelerate in the coming years. Younger people who would like to get into farming (her group addresses the needs of people under 40) are finding it difficult or impossible to get enough financing to buy land and equipment.
"The chief problem is equitable access," Paley stated. "The average age of farmers in this country is 60 years old. That's the AVERAGE. In the next 20 years, 40% of the country's farmland will transition to new ownership."
The group has launched an initiative called the One Million Acres program, which calls for $2.5 billion of the estimated $1.4 trillion bill to be devoted to making sure young and diverse farmers can have access to land.
Long-term vision for food, farming
Dillon also recommended that advocates who want to see conservation and climate change initiatives funded in the bill have a clear vision of what they're trying to achieve. He suggested advocates are often better at describing what they're against rather than what they're for.
"We need to have a long-term vision. We need to have a collective vision of what the food and farming system will look like in 30 years," he concluded.
Subscribe and receive the latest insights on the healthy food and beverage industry.
Join 47,000+ members. Yes, it's completely free.
You May Also Like
---