Chinese Tariff Worrisome to Ginseng Farmers, California Coffee Must Carry Cancer Warning
Chinese Tariff Worrisome to Ginseng Farmers, California Coffee Must Carry Cancer Warning
The trade war between the U.S. and China could hurt American ginseng farmers, while in California coffee must come with a warning.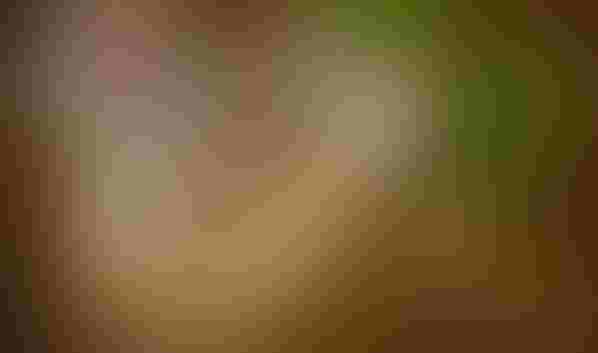 Editor's note: Below is a weekly roundup of health and nutrition developments.
Chinese Tariff Worrisome to American Ginseng Farmers
The trade war between China and the United States could hurt American farmers, including growers of ginseng in the Midwest.
A tariff that recently took effect imposes an extra 15 percent charge on top of the price of American ginseng in China, the Wausau Daily Herald, a newspaper in Wisconsin, revealed. China is the largest consumer of American ginseng, and Wisconsin is home to 95 percent of the American production of ginseng, the newspaper reported.
Bob Kaldunski, the president of the Ginseng Board of Wisconsin, told the Wausau Daily Herald the tariff will have harmful consequences for Wisconsin's industry; he noted consumers in China may decide to buy Canadian ginseng due to the larger price differences that result from the tariff.
"Wisconsin ginseng is already demanding a higher market price," Kaldunski told the newspaper. "Another 15 percent and the consumer will shy away."
Two of the world's economic superpowers are immersed in an escalating trade conflict, prompting China to formally initiate a dispute before the World Trade Organization (WTO). China has requested consultations with the United States under the WTO's dispute settlement mechanism.
As reported by ABC News, the United States this week proposed adding a 25 percent tariff to $50 billion of goods imported from China, and China revealed the following day it would impose its own 25 percent tariff on roughly $50 billion of U.S. exports.
The new Chinese tariffs, The New York Times reported, are focused on products grown in America, including beef, corn, cotton, frozen orange juice, soybeans, tobacco and whiskey.
Complicating matters for a resolution between the economic superpowers, President Donald Trump late this week said he instructed the U.S. Trade Representative (USTR) to consider whether it would be appropriate to impose another $100 million in tariffs on Chinese goods.
"The Administration's responsive actions follow an extensive investigation by USTR, which revealed how China's unfair policies and practices are harming American commerce," the White House said in a statement. "An interagency analysis concluded that these policies and practices cause at least tens of billions of dollars in damages to the United States every year."
California Coffee Must Carry Cancer Warning
A court ruling in California has dealt a blow to the likes of Starbucks.
Coffee companies, The Associated Press reported, must carry a cancer warning on their labels due to a chemical produced in the roasting process known as acrylamide.
In an earlier phase of trial, the judge ruled companies hadn't shown the threat from the chemical was insignificant, the news agency said, explaining the coffee industry had argued the chemical should be exempt from state law.
The court decision stemmed from a lawsuit filed in 2008 by the Council for Education and Research on Toxics, a non-profit in California, NPR's The Two Way pointed out.
"While plaintiff offered evidence that consumption of coffee increases the risk of harm to the fetus, to infants, to children and to adults, defendants' medical and epidemiology experts testified that they had no opinion on causation," NPR quoted Superior Court Judge Elihu Berle. "Defendants failed to satisfy their burden of proving by a preponderance of evidence that consumption of coffee confers a benefit to human health."
The National Coffee Association said roasted coffee naturally contains trace amounts of acrylamide, one of roughly 800 chemicals listed under California's Proposition 65—officially known as the Safe Drinking Water and Toxic Enforcement Act of 1986.
"Coffee has been shown, over and over again, to be a healthy beverage," said William ("Bill") Murray, president and CEO of the National Coffee Association, in a statement. "This lawsuit has made a mockery of Prop 65, has confused consumers, and does nothing to improve public health."
The lawsuit isn't over, AP reported, because a third phase of the trial will determine civil penalties over a period of eight years.
FTC Mails Checks to Defrauded Consumers Who Purchased Supplement
The FTC is mailing about 2,100 refund checks to consumers who purchased CogniPrin, a product deceptively marketed as a "memory improvement" supplement.
The refund checks total more than $355,000, or an average amount of $168.08, representing full refunds, the agency said in an April 2 news release.
In February, FTC and the Maine Attorney General announced a lawsuit against nine defendants accused of using false and misleading advertising to market dietary supplements for relief of back and joint pain, and memory improvement.
The defendants used radio infomercials that were pitched as news programs, while endorsers of the products featured in print advertisements weren't real people, regulators proclaimed. The 46-page lawsuit further alleged the defendants lacked science for their claims, failed to make certain disclosures, and deceptively claimed consumers could try the products risk free with an unconditional money-back guarantee.
While the defendants sold multiple dietary supplements, the refunds are only for consumers who purchased CogniPrin, FTC's news release said. Consumers must cash their checks within 60 days, or they will become void, the agency cautioned.
Some of the defendants—including XXL Impressions LLC (doing business as Better Health Nutritionals) and Jeffrey R. Powlowsky—have agreed to a final judgment and order for a permanent injunction. Alfred C. Frawley, a lawyer representing XXL Impressions and Powlowsky, did not respond to a request for comment.
UAS Labs Announces Deal to Acquire Nebraska Cultures
UAS Laboratories LLC, a manufacturer of probiotics, this week announced an agreement to acquire Nebraska Cultures Inc., which specializes in custom-manufactured probiotic solutions.
Through the acquisition, UAS Labs said in a press release, it will accelerate its "leadership in the fast-growing probiotic industry" and offer its "global partners a complete portfolio of stable products including exclusivity to one of the longest studied probiotic strains, Lactobacillus acidophilus DDS®-1."
UAS Labs said will provide spore-based probiotics using the ProDURA® brand; and a distributor for Nebraska Cultures—Maypro Industries—will continue to support the line with its existing customer base.
Lakeview Equity Partners LLC, the majority owner of UAS Labs, led the effort to acquire Nebraska Cultures.
"We are extremely proud to have acquired a company that has shown strong values, impressive science and a dedication to the industry," said Kevin Mehring, president and CEO of UAS Labs, in a statement. "This groundwork enables our passionate group of colleagues to further our company mission of providing leading and trusted probiotic-based solutions."
Subscribe and receive the latest insights on the healthy food and beverage industry.
Join 47,000+ members. Yes, it's completely free.
You May Also Like
---