Chinese supplier arrested at 2017 trade show sentenced to prison
Chinese supplier arrested at 2017 trade show sentenced to prison
An executive of Chinese ingredient supplier Shanghai Waseta International was sentenced to 18 months in prison for his role in a scheme to sell mislabeled dietary supplements.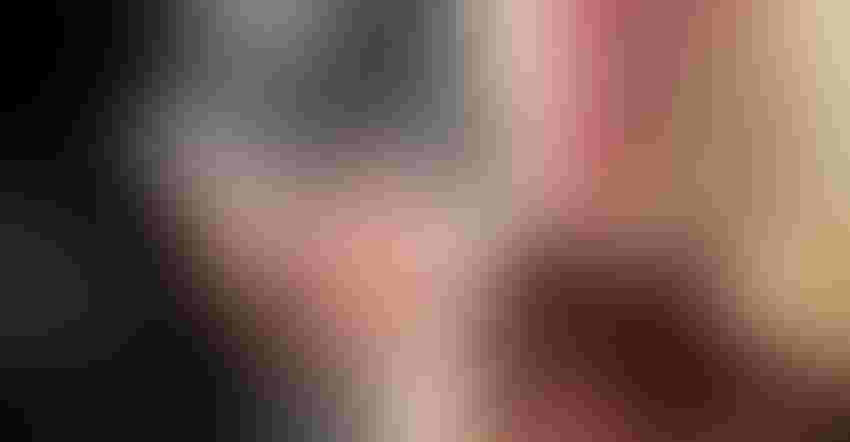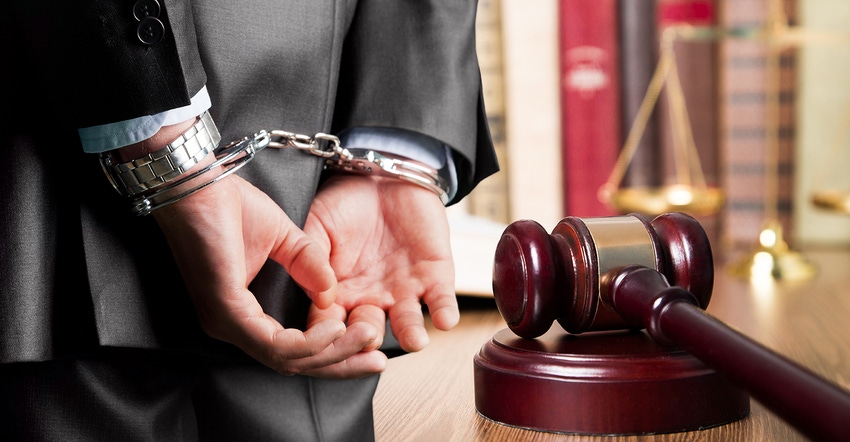 Editor's Note: INSIDER is the official publication of SupplySide West; both are owned by informa.
Xu Jia Bao (a.k.a., Fred Xu), an executive with Chinese ingredient supplier Shanghai Waseta International Trade Co. Ltd, was sentenced on March 18 to 18 months in prison and one year of probation for his role in an operation to sell mislabeled dietary supplements that contained the stimulants such as DMHA (dimethylhexylamine, a.k.a., octadrine). He was one of three Chinese nationals arrested for the scheme in late 2017 at the SupplySide West trade show in Las Vegas. A few defendants have still not pleaded guilty, but are negotiating plea agreements.
"Dietary supplements that contain undeclared synthetic stimulant ingredients pose a risk to the health of U.S. consumers," said Charles L. Grinstead, special agent in charge, FDA Office of Criminal Investigations' Kansas City Field Office, in a press release. "We will continue to investigate and bring to justice those who jeopardize the public health by importing and selling misbranded supplements."
In 2017, a federal grand jury indicted Xu and Waseta, along with the company's overseas sales manager Li Ting Ting (a.k.a., Sunny Lee) for wire fraud and introducing a misbranded food into interstate commerce. A second indictment charged Genabolix Lifestyle International Gao Mei Feng (a.k.a., Amy Gao), Zhang Xiao Dong (a.k.a., Mark Zhang) and Hu Chang Chun (a.k.a., James Hu), as well as Hu's Chinese corporation Shanghai Yongyi.
Xu admitted to working with other defendants to sell synthetic stimulants, including DMHA, to a U.S. manufacturer who was a government informant. Xu said he knew U.S. retailers wouldn't sell supplements containing the stimulants, so Waseta falsely labeled shipments of DMHA to the Texas informant.
Waseta also pleaded guilty to wire fraud. and was sentenced in February 2019 to one year of probation and a US$500,000 fine.
"Consumers are entitled to trust that dietary supplements products accurately identify their ingredients," said Assistant Attorney General Jody Hunt, Department of Justice's Civil Division, in a press release. "We will vigorously pursue and prosecute those who attempt to circumvent the law by falsely identifying the substances they import into the United States."
In April 2018, Gao and Zhang, who were arrested along with Xu, pleaded guilty to one count of mail fraud, and Gao pleaded guilty to an additional count of smuggling in their case mislabeled dietary supplements that contained the stimulant DMAA (1,3-dimethylamylamine) that were shipped to a government informant posing as a dietary supplement manufacturer.
Gao faced up to 20 years in prison, but for her remorse and cooperation, was sentenced in July 2018 to only one year and one day in prison, as well as one year of probation. She was given credit for time served, which meant she had only a few weeks to serve before release. She was expected then to be deported.
According to the Dallas News, a crying Gao said, through an interpreter, "I wanted to kill myself so many times. I cannot forgive myself. ... I don't deserve to live in this world."
Zhang was sentenced to 24 months in December 2018. He is set for release in June 2019 and immediately surrendered for deportation.
Hu was believed to be outside of the United States at the time the other defendants were arrested. The same attorney as for Gao and Zhang appeared on Hu's behalf and were continuing, as of the last court filing in mid-February, to negotiate a plea agreement for Hu, Genabolix and Shanghai Yongyi.
A Feb. 20, 2019, trial date was pushed to May 28, 2019, to provide Hu more time to review the plea negotiations. Court filings noted Hu is undergoing aggressive chemotherapy treatments that have affected his physical and mental state.
Subscribe and receive the latest insights on the healthy food and beverage industry.
Join 47,000+ members. Yes, it's completely free.
You May Also Like
---