China FDA Cracks Down on Imports of Dietary Supplements: Part 2
China FDA Cracks Down on Imports of Dietary Supplements: Part 2
Though China's existing laws do not recognize dietary supplements, the CFDA's proposal to regulate health foods is still under consideration.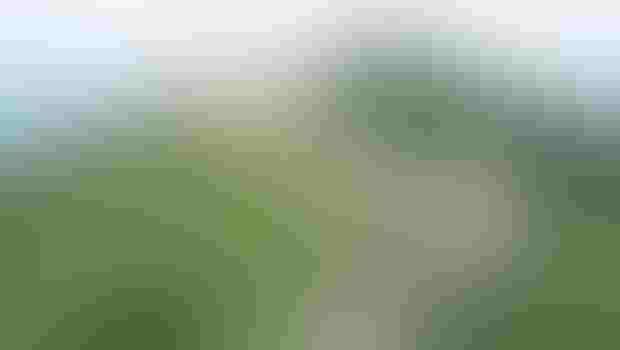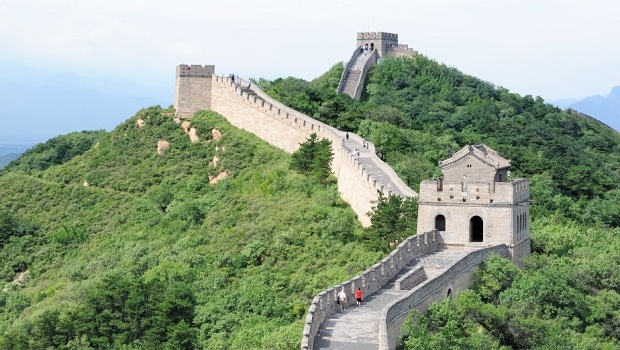 Read the first article in the Emerging Markets: China series here .
The U.S.-China Health Products Association (USCHPA) has been working with the U.S. Department of Commerce to encourage CFDA to adopt a notification process for supplements that is similar to the U.S.'s Dietary Supplement and Health Education Act of 1994 (DSHEA). The Commerce Department's International Trade Administration declined to comment.
In a written statement to INSIDER, China's Food and Drug Administration (CFDA) said its proposal to regulate health food is a public draft that has not been officially released and remains under consideration. The agency also acknowledged that China's existing regulations and laws do not recognize dietary supplements. 
The U.S. government is "definitely having active conversations with CFDA whenever possible to make sure trade barriers are appropriate and not unduly difficult," Cara Welch, Ph.D., senior vice president of scientific and regulatory affairs with the Natural Products Association (NPA), said.
Joe Zhou, CEO of TSI Group Ltd. in Shanghai, said it will be challenging to persuade the Chinese government to adopt a dietary supplement notification system that is similar to the one in the United States. "From our experience, talking to many people in the government in CFDA and also those experts in approving those kinds of products in China, that will be a difficult, difficult approach for them to be successful," he said.
China's suspicion of dietary supplements and tough stance on regulations may be rooted in its cultural beliefs and desire to respond to a series of food-borne scandals, such as the 2008 outbreak of melamine that killed infants and sickened hundreds of thousands of victims.
"Fortified/functional food and beverages are the major threat to dietary supplements in China due to the belief among Chinese consumers that absorbing nutrition from food is far healthier than from specific dietary supplements, which might cause side effects," Euromonitor International, a market intelligence firm, stated in an April 2013 briefing.
China is in the process of drafting a new food-safety law and has been in discussions with U.S. officials. On Dec. 12, 2013, Bian Zhenjia, Assistant Minister of CFDA, met with Linda Tollefson, Associate Commissioner of the U.S. FDA. A statement from CFDA expressed: "Both parties communicated the food safety supervision situation of the two countries; discussed the latest progresses in the formulation and revision of laws and regulations on food safety supervision; and exchanged views on exchanging food and drug inspectors between both parties."
George Pontiakos, CEO of botanical ingredients supplier BI Nutraceuticals, which has an office in Suzhou, China, is not surprised the Chinese are cracking down on supplements given its food-safety record.
"Melamine was just the tip of the iceberg," he said. "The scrutiny on nutra science and nutraceutical products is not unexpected at all in my opinion."
China's food regulators have been tied to huge scandals in the past. In 2007, the former head of China's State Food and Drug Administration was executed for taking bribes from different companies. After the scandal, the FDA was placed under the Ministry of Health, Zhou said.
Earlier this year, the Chinese government created an independent agency (CFDA) under the State Council of the People's Republic of China. CFDA hired hundreds of new staff, according to Jeff Crowther, executive director of USCHPA.
Ultimately, the State Council will make the final decisions on the regulations, Crowther said, with guidance or potential input from a number of agencies including CFDA, the Ministry of Health, Center for Disease Control, National Reform and Development Committee, China Health Care Association and expert panels convened by the State Council.
Zhou indicated draft documents published on the food-safety law confused rather than clarified the issue of whether regulators are planning to require blue hats for all supplements. "Nobody really knows which direction the government is going to go," he said, citing a "state of uncertainty more than anytime in the past."
According to Crowther, "Chinese law leaves much to interpretation." For instance, he referenced a statement from CFDA prohibiting ingredients in health products from being used in general food. "However, many prepackaged general foods are fortified with vitamins, minerals, etc. Even Coke has vitamin C added to it," Crowther said. "By definition, vitamins and minerals are health products or dietary supplements. So, there are a lot of misunderstandings and clarifications that need to be addressed before any of these statements and/or drafts go into effect."
In spite of the uncertainly, multi-level marketing firms such as Amway and Herbalife are faring well. These firms must obtain blue hats on all their products, Crowther said. "They really control the market over here," he said. "They are doing really really well, especially Amway."
Pontiakos agreed: "The MLM guys have certainly paid their dues and they have been very successful at it. It's huge."
Direct selling is the largest retail distribution channel for vitamins and dietary supplements in China, comprising 58 percent of "value sales" in 2011 and 64 percent the following year, Euromonitor reported. The research firm attributes the growth to business development of such top direct sellers as Amway and Infinitus.
According to a Sept. 24 article in Bloomberg News, China has ranked as Amway's No. 1 market for nine years with strong sales of Nutrilite dietary supplements and Artistry cosmetics. In its 2012 annual report for Malaysia, Amway stated the "NUTRILITE flagship product, the Protein Powder, was a main focus that resonated well with Distributors." (Citing its status as a privately held company, Amway declined to comment on its financial operations in China).
It's clear China is an important market for Herbalife as well. In the quarter ending Sept. 30, 2013, Herbalife's net sales in China rose USD $59.3 million over the prior year to $136.7 million. For the first nine months of 2013, sales increased to $323.3 million from $211.4 in the same period the prior year. Herbalife (China) Health Products, Ltd. retained a prominent footballer, Lionel Messi, to serve as a spokesman in a move that boosted the firm's "brand image and strengthened its competitiveness," according Euromonitor.
Direct sellers like Amway and Herbalife could capture an even greater share of the market if companies like GNC and NBTY opt to withdraw from China due to onerous regulations.
Visit the INSIDER Ingredients from China Immersion Center for an inside look at all aspects of sourcing ingredients from China, from regulatory hurdles to popular ingredients and common perceptions.
Subscribe and receive the latest insights on the healthy food and beverage industry.
Join 47,000+ members. Yes, it's completely free.
You May Also Like
---