Challenges of Regulatory Approval
Challenges of Regulatory Approval
Dr. John Wilkinson offers advice on alternatives to novel foods approval, prior to his presentation at Vitafoods Europe.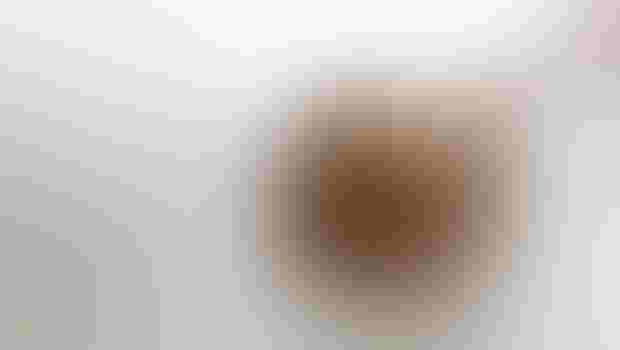 Regulatory approval is and will remain a hot topic for the global nutraceutical industry. While the aim of regulation is to clarify marketing messages directed at consumers and weed out dishonest and confusing claims, it also poses its own unique challenges for manufacturers and suppliers. The process for gaining novel foods approval in Europe can be expensive and time consuming, putting some companies off the process. Speaking ahead of Vitafoods Europe where he will be presenting on regulation in Europe surrounding history of use, Dr. John Wilkinson, industry consultant, gives some advice on alternatives to novel foods approval using the Baobab fruit pulp as an example.
INSIDER: Why is it important to look at alternative pathways to receiving novel foods approval?
Wilkinson: The costs can be prohibitively expensive (around 6 million Euros) because of expensive toxicology experiments. Alternatively, you can use history of use data in the country of origin to demonstrate safety, combined with analysis of the presence of toxic components, and thirdly make sure that the manufacturer adheres to EU standards of Good Manufacturing Practices (GMP).
INSIDER: What are the particular challenges facing botanical ingredients in this process?
Wilkinson: A specification needs to be agreed with the regulatory bodies. The challenge is to be able to meet this standard on a consistent basis. If the specification is too broad, it may not be approved. On the other hand, if it is too tight the manufacturer might not be able to meet this due to changes in the phytochemical composition. This can be caused by new supply sources or temporary changes in climate affecting the yield and phytochemical fingerprint of the plant.
INSIDER: What should companies be aware of regarding harvesting and manufacturing techniques that could affect the acceptance of their novel food application?
Wilkinson: This relates to the previous question. Where possible botanical sources should be blended and analysed in triplicate to demonstrate consistency. Also contamination by pesticides, insects mud etc. need to be monitored carefully.
INSIDER: What are three key lessons companies could learn from looking at baobab fruit pulp as a case study?
Wilkinson: There are a number of key takeaways from the baobab fruit pulp example:
You don't need a full toxicology package if you can demonstrate safe history of use.

It is possible to "wild harvest" rather than cultivate plants and still obtain novel foods approval as we also demonstrated for the first time with Baobab fruit.

Try to have a meeting with the regulators and show a sample of the fruit or food product with an executive summary of the dossier. When we showed the Food Standards Agency Baobab fruit there was a sigh of relief in the room – it is very difficult to assess a vegetable or fruit when you have not physically seen it, no matter how well it is described in a report.

Do use a regulatory consultant – it smoothes the process and makes approval much more likely and speeds up the process than if you "do it yourself" – and I am not saying that to get more business. It is an honest assessment based on over 15 years' experience in the field. I have had so many companies try and do an approval "in house" and then still struggling one or two years on, finally come to me asking for help.
Wilkinson is presenting in the Vitafoods Europe Conference on May 6  during the European Food Safety Authority  (EFSA) Health Claims and Regulatory Issues module. Prices start at €265 per module.
Subscribe and receive the latest insights on the healthy food and beverage industry.
Join 47,000+ members. Yes, it's completely free.
You May Also Like
---