CBD products have proliferated in supplements despite FDA pronouncements
CBD products have proliferated in supplements despite FDA pronouncements
Legions of brands of "dietary supplements" have defied FDA, incorporating the hemp-based compound CBD despite the government agency's repeated pronouncements that the ingredient cannot be sold in such products. Industry leaders are seeking a legal pathway to market for CBD in conventional food and supplements, as well as additional clarity from an agency that has not vigorously enforced its position.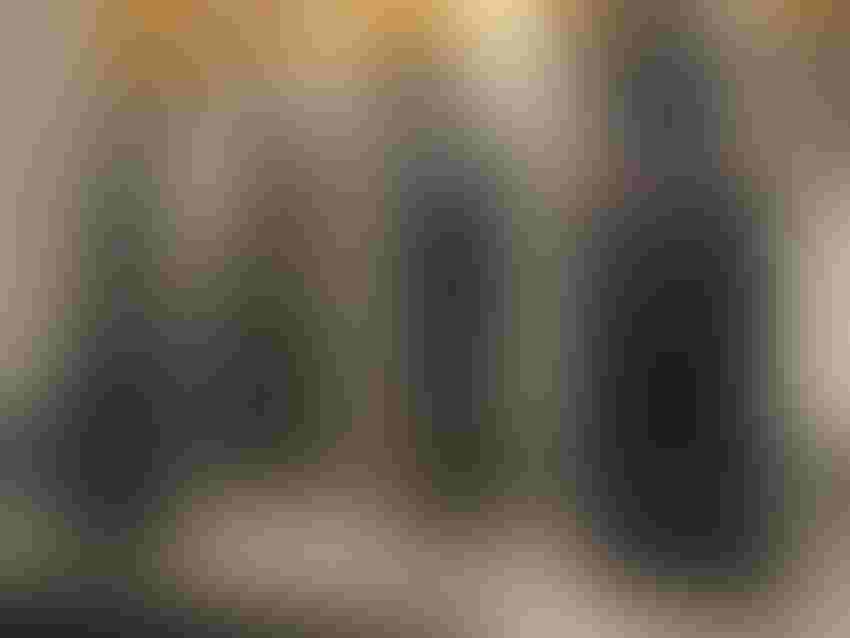 The irony is not lost on U.S. trade groups representing manufacturers, marketers and retailers of dietary supplements.
FDA has repeatedly asserted CBD (cannabidiol) cannot be marketed in conventional food or dietary supplements. Yet, legions of supplement products containing the hemp-based compound are available online and through a growing number of health and wellness retailers.
There's an estimated 750 brands in the hemp-derived CBD business, according to a market assessment by Colorado-based brand Functional Remedies. Amid the swift growth in an evolving "hemp extracts" market, the federal government has offered minimal resistance.
"They are doing very little in the way of enforcement other than warning letters because they say they've got priorities," said Steve Mister, president and CEO of the Council for Responsible Nutrition (CRN), who referenced, for example, the agency's work responding to food-safety outbreaks tied to produce and meat.
Since 2015, FDA has asserted CBD cannot be sold in dietary supplements. For several years, FDA has delivered warning letters to companies for selling CBD-containing products that purportedly made claims of treating diseases including cancer. But the agency has stopped short of the kind of headline-grapping enforcement actions that would require collaboration with the U.S. Department of Justice and potentially drawn-out fights in federal court.
"I think … if they're going to stand at the podium and say, 'This is an illegal ingredient,' then they need to do something in the way of enforcement," Mister said in an interview. Or, he continued, FDA needs to "stop saying that" because large players—including public companies—won't enter the CBD market due to the potential exposure.
FDA has not retreated from its stance, even after President Trump signed the 2018 Farm Bill. The new law removed hemp from the Controlled Substances Act and, for practical purposes, authorized sales of hemp-based products in interstate commerce without fear of interference from the Drug Enforcement Administration.
It remains unlawful to market CBD or delta-9-tetrahydrocannabinol (THC) in dietary supplements or introduce food to which the cannabis-based compounds have been added into interstate commerce, even if the substances are derived from hemp, FDA Commissioner Scott Gottlieb, M.D., said in a Dec. 20 statement.
Interpreting a provision of law that industry attorneys sometimes call the "exclusionary clause," FDA has asserted CBD can't be sold in dietary supplements because, in part, it was the subject of substantial clinical investigations by GW Pharmaceuticals plc. The company recently made available Epidiolex, a CBD medicine approved by FDA in June 2018 to treat patients with certain forms of epilepsy.
"FDA's problem with CBD when it comes to food and dietary ingredients," Mister explained, "is that there are parallel provisions in the Food Drug & Cosmetic Act (FD&C Act)—one in the definition of food and one in the definition of dietary supplements—that says if the article was previously studied in substantive clinical investigations before it was marketed as a supplement, the drug gets a monopoly on the article."
GW, though, hardly wields a monopoly on CBD. Based on correspondence with a member company, Daniel Fabricant, Ph.D., of the Natural Products Association (NPA), said there are 1,400 SKUs (stock keeping units) marketed as CBD supplements or CBD oil supplements.
Fabricant, who previously led FDA's Division of Dietary Supplement Programs, anticipates CBD products will continue to proliferate if his former employer is going to continue to rely on the exclusionary clause but fails to take enforcement action.
During the interview, Fabricant reflected on what he and an NPA colleague endured while both working at FDA: hesitance by government lawyers to bring a lawsuit for fear of losing a case.
"And it's like well if you're not using that part of the law, you've already lost it," he said. "If you go by the letter of the law, they have the authority now to take action on these [CBD] products. These products are technically adulterated."
Perhaps complicating matters further, Gottlieb disclosed in December that his agency is considering whether to pursue the issuance of a regulation that would authorize the use of CBD in foods and dietary supplements.
Still, a rulemaking could take years before it is finalized. In the interim, industry insiders are thirsting for additional clarity from an agency that has consistently held CBD can't be sold in dietary supplements but has not vigorously enforced its controversial and unpopular position.
"We want to have a better understanding about what is the message going forward" from FDA, Fabricant said. "We're not going to tell our members to break the law. That's not good business."
Fabricant suggested one step FDA could take to provide additional clarity: describe, in a compliance policy manual, how it would exercise its enforcement discretion against the CBD industry.
In his recent statement, Gottlieb signaled his agency will continue to focus its enforcement resources on CBD products making claims of treating diseases.
"Selling unapproved products with unsubstantiated therapeutic claims is not only a violation of the law, but also can put patients at risk, as these products have not been proven to be safe or effective," he said. "This deceptive marketing of unproven treatments raises significant public health concerns, as it may keep some patients from accessing appropriate, recognized therapies to treat serious and even fatal diseases."
With large retailers and manufacturers remaining on the sidelines, Mister is among those in the industry eager to broker a deal with FDA that would allow CBD to be lawfully sold in dietary supplements and conventional food.
Doing so would create "an immediate regulatory framework around the products," Mister said. "They would be subject to GMPs (good manufacturing practices). They would be subject to adverse event reporting. They would be subject to review of their claims."
Mister added, "All of these things would immediately allow these products to be part of a regulatory framework rather than what you have now, which is FDA saying they're illegal, not doing a lot of enforcement, and it's just a free for all."
Fabricant suggested it's not sufficient for the CBD industry to be "passionate" about its cause. It must follow requirements under the FD&C Act, such as those requiring evidence of the safety of its ingredients in conventional food and dietary supplements.
"You can't be passionate alone," he said. "We got to be smarter than that because … you're not just protecting CBD. You're protecting the legacy of the whole industry, and people need to think in those terms. They need to be thoughtful."
FDA, industry leaders said, also must be thoughtful. Michael McGuffin is president of the American Herbal Products Association (AHPA). He highlighted the importance of subjecting CBD products to a federal regulatory framework.
"If FDA does nothing, then they would essentially be declaring this to be an unregulated class of goods," he said during a recent webinar hosted by AHPA to discuss the significance of the 2018 Farm Bill and answer questions related to hemp and CBD. "That's inconsistent with the agency's strong commitment to protecting public health."
Subscribe and receive the latest insights on the healthy food and beverage industry.
Join 47,000+ members. Yes, it's completely free.
You May Also Like
---