CBD in foods poses opportunities and challenges
CBD in foods poses opportunities and challenges
In the food and beverage market, the prospect of a federally regulated CBD market is only one factor driving interest in cannabinoid-based products.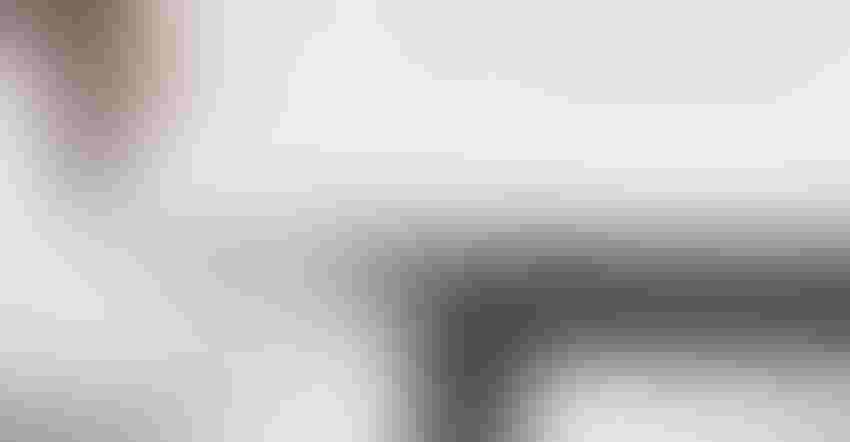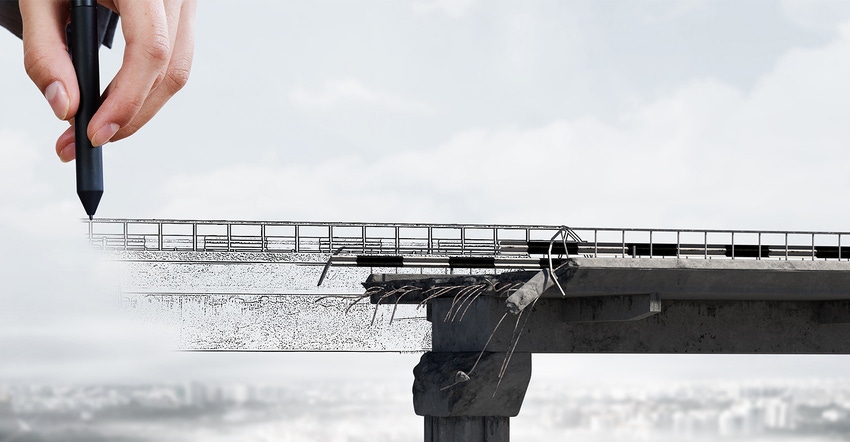 Insider's Take
Online merchants, grocery stores and mass retailers are among the distribution channels where cannabinoid-infused food and beverage products are poised to proliferate.

Many companies in the food and beverage space haven't entered the CBD space yet but are keeping close tabs on developments in hopes that FDA will create a clear pathway to market.

With major sports leagues and professional athletes showing interest in supporting products, the sports nutrition market is among the areas where CBD in food and beverages holds promise.
CBD-based food and beverages are projected to eventually take up lots of shelves at U.S. grocery stores, mass-market retailers and other places where Americans shop daily for consumer goods.
BDS Analytics, a market research firm, estimates the market for cannabinoid-infused food and beverages will reach US$5.9 billion by 2024 across all channels, including cannabis dispensaries. That's up from $906 million in projected sales in 2019, with $560 million, or about 62%, coming from dispensaries, said Jessica Lukas, senior vice president of commercial development with BDS Analytics.
Dispensaries, online merchants, grocery stores and mass retailers like Target and Walmart are among the distribution channels where cannabinoid-infused food and beverage (F&B) products are poised to proliferate.
Mainstream retailers have been reluctant to carry ingestible, hemp-based CBD products due to FDA's stance that CBD cannot be added to conventional food or marketed as a dietary supplement. That's expected to change if FDA issues regulations authorizing CBD to be sold in food, beverages and supplements.
"As we look over the next five years, we anticipate that market opening up," Lukas said in an interview.
At a conference in February 2020, FDA's top official described as a "fool's game" any attempt to keep CBD products from the American people.
"We're not going to be able to say, 'You can't use these products,'" said Stephen Hahn, M.D., who began serving as FDA's commissioner in December 2019. "Even if you did, it's a fool's game to even try to approach that."
Many established CPG brands are likely salivating over the potential of the total U.S. cannabinoid market, which BDS Analytics estimates will be $46 billion by 2024. CBD, including CBD products sold through dispensaries, is expected to comprise $20 billion of that hefty sum.
"It's too big to ignore for a lot of these companies," Lukas said.
In the F&B market, the prospect of a federally regulated CBD market is only one factor driving interest in cannabinoid-based products.
As of June 2019, 14 states and territories approved adult-use cannabis, while 33 states, the District of Columbia, Guam, Puerto Rico and the Virgin Islands approved medical marijuana/cannabis programs, according to the National Conference of State Legislatures. Many dispensaries sell gummies, chocolates, cookies and other edibles.
BDS Analytics has relationships with many CPG companies, retailers and other large businesses that have eyed the market for cannabinoid-based food and beverages. CBD and THC, Lukas noted, are just two of the more than two dozen cannabinoids being promoted on product packages in dispensaries.
"Companies are already doing investigations and research not just on CBD, but what else the plant can provide," she pointed out.
Many F&B businesses investigated the CBD market directly following passage of the 2018 Farm Bill, Lukas said. The legislation removed hemp and its derivatives from the Controlled Substances Act (CSA), and the market was hoping FDA would expressly allow CBD to be sold in food.
FDA, however, has raised safety concerns about non-approved CBD products, and it has not wavered from its position that CBD is an illegal ingredient in foods and supplements because it was first studied as a drug.
"Now that the FDA still hasn't come out with how they're going to regulate [CBD] as a food additive or for ingestible products, some companies have said, 'OK, we're going to just pause on this altogether,' while other companies have seen that almost as an opportunity … to figure out what, if anything, they're going to do," Lukas said.
Brands that have examined the feasibility of entering the CBD market don't all have the same strategy. While some companies that have relationships with BDS Analytics describe themselves as "conservative" and aren't planning to enter the field, others that have been told they aren't allowed to do anything are tracking developments, Lukas said.
"It's more of a need to be in the know [and] need to stay updated," said Lukas, who added "most companies" fall in this category.
Others have already forged ahead with products or partnerships. Enter Boulder, Colorado-based Weller, which started developing a CBD-infused sparkling water in 2018.
The sparkling water, which contains 25 mg of CBD per serving (one 12 oz. can), is ranked No. 1 in carbonated CBD beverages based on data from SPINS, according to Weller co-founder Matt Oscamou.
"We've seen everybody from Millennials to Baby Boomers enjoying our product and consuming it on a regular basis," he said in an interview.
Weller also sells coconut bites and a drink mix that incorporate CBD.
When Oscamou and his co-founder, John Simmons, were developing the Weller brand, they focused on ways to get people to use CBD regularly.
"How can we resonate with people who are looking for more functional and convenient ways to get CBD into their daily routines?" Oscamou asked.
"If you're in a stressful meeting or things are cranking at work and you've got deadlines, you're not going to pull out a tincture bottle in the middle of the meeting, but you would have a sparkling water," he said, "and you would have coconut bites or some sort of snack that you could share with other people around the table."
The sports nutrition market is another area where CBD in food and beverages holds promise. In October 2019, Canopy Growth Corp. announced purchasing a majority stake in BioSteel Sports Nutrition Inc., whose sports nutrition products have been purchased by major sports leagues in North America and endorsed by athletes like "The Great One"—NHL legend Wayne Gretzky.
"This acquisition allows us to enter the sports nutrition space with a strong and growing brand as we continue toward a regulated market of food and beverage products that contain cannabis," Canopy Growth CEO Mark Zekulin said in a press release at the time of the acquisition.
In 2018, Constellation Brands—the maker of Corona and Modelo beer—announced raising its investment in Canopy Growth to 38%. Alcohol companies, which Lukas said in some cases are struggling with growth, are among those interested in the cannabinoid market.
In Canada, which has legalized cannabis, Canopy Growth has developed a range of sparkling water beverages under the new brand Quatreau, company spokeswoman Laura Nadeau said. Four different beverages each contain 20 mg of CBD, while two other flavors each contain 2 mg of THC and 2 mg of CBD per can, she said.
While a person is likely to drink an entire bottle of water as a serving, the food-based cannabinoid space faces unique challenges just based on the way people consume edibles.
"You don't sit down and eat a whole bar or a whole package," Lukas of BDS Analytics noted. "The consumption dynamics are very different for a cannabinoid-infused gummy versus a pack of sour gummies that you buy in a convenient store."
Getting people to regularly buy a CBD-infused F&B also is challenging because consumers who are buying CBD to obtain a functional benefit are usually taking it as a dietary supplement, said Claire Morton Reynolds, senior industry analyst with Nutrition Business Journal (NBJ).
Even a regular purchaser of a chocolate bar or water is likely to buy the product more sporadically—perhaps once a week or once a month—compared to someone who is taking a tincture twice a day, Morton Reynolds remarked.
Still, NBJ estimates the hemp-based CBD market for food and beverages in the organic and natural channels will more than double in 2019 to $18 million and reach $185 million by 2023. By comparison, NBJ estimates the hemp-based CBD supplement market will reach $2.8 billion by 2023.
Weller and other brands are reluctant to discuss the functional health benefits of CBD reported by consumers due, in part, to FDA regulations. But Oscamou is optimistic that more non-drug trials on CBD will be conducted, helping brands share further information with consumers about their products.
"The landscape has changed," Oscamou said. "When we were first starting this out 2 1/2 years ago, the big question [was], 'What is CBD? What can it do for me?' And it was a tricky time because we didn't know how to answer that" without incurring regulatory risks.
But consumers have become more educated about CBD and "know what they're looking for," he said.
Randy Kreienbrink, vice president of marketing with BI Nutraceuticals, a manufacturer of plant-based ingredients, said he believes future studies will show consumption of the whole hemp plant—such as food and beverages containing hemp fiber, protein and CBD—is beneficial for overall health and wellness.
The industry is "definitely not there yet," he acknowledged in an interview.
Food and beverage giants in the Fortune 500 are expected to swoop in when the regulations and science mature.
When asked about the prospect of large CPG companies crowding the CBD space, Oscamou responded: "We're the ones who are able to build brands at this small, scrappy level."
He suggested Justin's in Boulder is an example of that success, despite having to compete with large, established brands. In 2004, founder Justin Gold began crafting the first batches of his nut butters in his home kitchen.
One could have asked Justin's why it was "going up against Skippy and Jif," Oscamou observed. "But the answer is that there's consumer demand for authentic brands that have a real person behind them and not just some big corporate behemoth."
Oscamou said he isn't worried about larger CPG companies coming in to the CBD market. "I know they're interested in it," he said, "but we've got a nice brand affinity with consumers and that's what we're focused on—building and maintaining."
Subscribe and receive the latest insights on the healthy food and beverage industry.
Join 47,000+ members. Yes, it's completely free.
You May Also Like
---