CBD, COVID-19 target of FDA warning letter
CBD, COVID-19 target of FDA warning letter
Government officials have directed NeuroXPF – a marketer of CBD founded by a former NFL lineman – to email an FDA COVID-19 task force, explaining steps it has taken to correct alleged violations of law tied to marketing claims.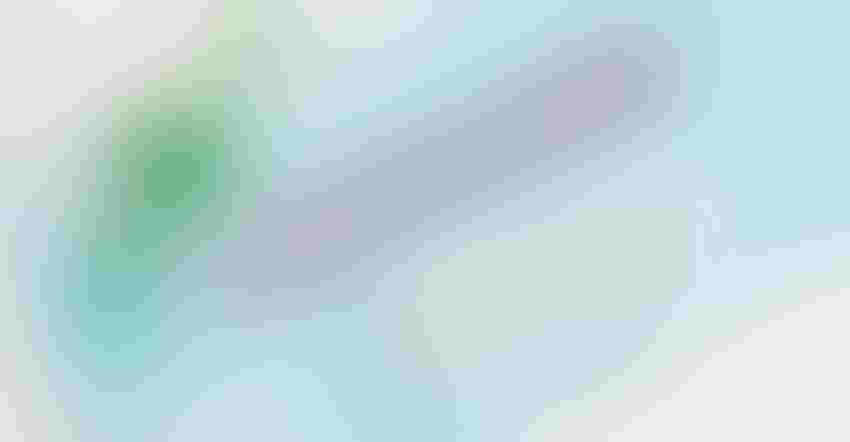 Federal regulators have targeted a company founded by a former professional football player for making claims that CBD can treat COVID-19, the deadly respiratory disease with over 200,000 cases in the United States as of early April 2020.
"The FDA has determined that your website offers cannabidiol (CBD) products for sale in the United States and that these products are intended to mitigate, prevent, treat, diagnose or cure COVID-19," government officials wrote in a March 31 warning letter to Las Vegas-based NeuroXPF.
FDA determined the products are unapproved new and misbranded drugs sold in violation of the Federal Food, Drug & Cosmetic Act.
"We want everyone to take CBD and take advantage of its potential to help prepare your body to fight a coronavirus infection," NeuroXPF stated on its website, per the government's warning letter.
"Crush Corona!" the company proclaimed March 19 on Facebook and Twitter, according to FDA and FTC officials in the letter. "Your best defense against the COVID-19 blitz starts with a strong immune system. It's what protects your body from the everyday attacks of bacteria, viruses, parasites and a host of other nasties."
Government officials directed NeuroXPF to email within 48 hours an FDA COVID-19 task force, explaining steps it has taken to correct alleged violations of law tied to the marketing claims.
"Failure to immediately correct the violations cited in this letter may result in legal action, including, without limitation, seizure and injunction," the officials warned.
FDA is advising consumers not to use or buy certain products that are not authorized, approved or cleared by the agency and misrepresented as effective or safe to treat or prevent COVID-19. NeuroXPF has been added to a list on FDA's website of firms that have received warning letters related to COVID-19.
If NeuroXPF takes appropriate actions in response to the recent warning letter, and such measures are verified, FDA said its website list would be "updated to indicate that your firm has taken appropriate corrective action."
With offices in Las Vegas and Northern Ireland, NeuroXPF describes itself on its website as "a lab-tested, federal guideline-compliant, THC-free, CBD (hemp-derived) cannabis supplement focused on bioavailability."
Kyle J. Turley, founder of NeuroXPF, is a former offensive lineman for the New Orleans Saints, St. Louis Rams and Kansas Chiefs in the NFL. He was diagnosed with chronic traumatic encephalopathy (CTE) after suffering more than 100 concussions during 10 years in the league, according to the company's website. Before he started taking medical marijuana, Turk "struggled with pharmaceutical addiction, violent thoughts and suicidal tendencies," the site states.
NeuroXPF did not immediately respond to a request for comment on the letter from the government. Turley, though, shared with Marijuana Moment—a cannabis-focused news publication—a copy of a letter the company is sending to FDA. NeuroXPF has removed written and visual marketing as part of its "Crush Corona" campaign from its site and social media accounts, according to Marijuana Moment.
"We fully respect the efforts of the FDA and FTC to protect consumers against companies making fraudulent claims that their products are intended to or in any way 'mitigate, prevent, treat, diagnose or cure COVID-19 in people,'" the letter to FDA reportedly stated. "We also know that the FDA has not approved a vaccine or any other product to mitigate, prevent, treat, diagnose or cure this deadly virus."
But as recently as March 31, the date of the warning letter, Turk continued to discuss CBD and COVID-19. "The @US_FDA will one day acknowledge the power of cannabis and its ability to prevent & cure COVID19 and every other disease," he tweeted.
In a LinkedIn post, cannabis attorney Robert Hoban commented on the warning letter to NeuroXPF.
"It's always been pretty simple—CBD products cannot make claims!" Hoban of Hoban Law Group in Denver wrote. "Nothing new there. And to make CBD-related COVID-19 claims; even worse!"
Ashish Talati, a partner in Chicago with Amin Talati Wasserman LLP, said he wasn't surprised that NeuroXPF quickly received a warning letter.
"FDA's Health Fraud Task Force is actively monitoring for any fraudulent COVID-19 prevention and treatment claims," the lawyer stated in an email. "The company also risks enforcement action by the U.S. Attorney's Office and/or their state law enforcement as the attorney general has made COVID-19-related fraud a priority."
Citing official counts, The New York Times reported April 2 that COVID-19 has sickened more than 946,000 people around the world—with over 214,000 cases and nearly 5,000 deaths in the U.S.
With no vaccine available to prevent COVID-19, anxious or ill Americans may fall prey to fraudulent representations about a product's ability to cure, prevent or treat the disease. FDA is especially concerned that people relying on such product claims could delay or forego appropriate medical treatment, resulting in serious and life-threatening harm.
"There already is a high level of anxiety over the potential spread of coronavirus," FTC Chairman Joe Simons said in a March 9 news release, which announced federal officials warned seven companies for allegedly touting products making false claims related to the pandemic. "What we don't need in this situation are companies preying on consumers by promoting products with fraudulent prevention and treatment claims."
The warning letters were the first to be issued for unapproved products intended to prevent or treat COVID-19, but Simons called the letters the "first step" and presaged possible future enforcement action against companies that "continue to market this type of scam."
Subscribe and receive the latest insights on the healthy food and beverage industry.
Join 47,000+ members. Yes, it's completely free.
You May Also Like
---